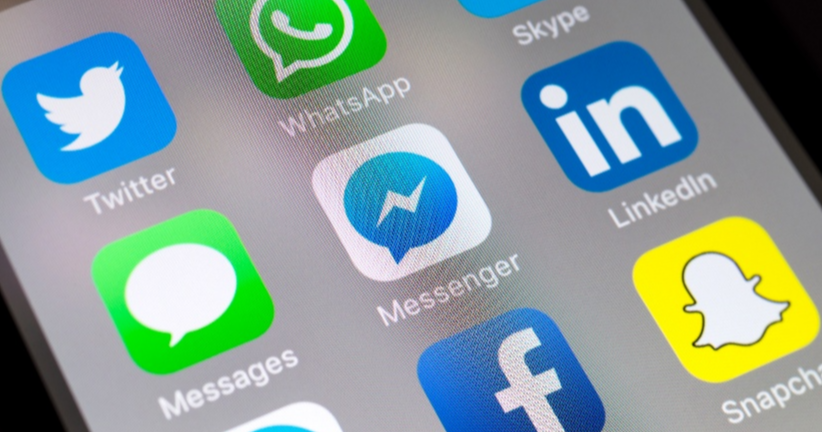 As we march through 2019, social trends such as Facebook Messenger Bots and sponsored posts will continue to change the B2C landscape. But what about trends that impact B2B companies — specifically social media marketing for industrial manufacturers selling highly-considered goods and services?
Wait...what? You're not convinced that industrial social media marketing is necessary? To the contrary, social media may just be one of the most underutilized marketing strategies that manufacturers and other complex industries should be leveraging, especially when it comes to attracting sales qualified leads and your efforts to combat the skilled labor shortage.
In 2019, there are several social trends to be aware of that can help industrial marketers create, optimize and promote content that engages prospects and turns them into qualified leads. Here are four trends to keep top-of-mind:
1. Video is King
You've probably heard of the phrase "content is king," but it's video content that reigns supreme on social. Consider this: 76% of marketers indicate that video positively impacts ROI, and companies see users spend an average of 88% more time on a website that features video. Those facts alone are reason enough to use video, and there's no better time than now for industrial companies to do so.
Whether you're partnering with an inbound agency or video production company, be sure to set up a meeting with both teams to brainstorm potential video ideas and how they fit into your social strategy as a whole. For example, an industrial OEM could share a "teaser" video about their welding operations or promote an interview with a subject matter expert explaining a fabrication process. Roughly 30-45 seconds into the video, visitors could be prompted to fill out their name and email to watch the remainder of the video on the company's website, or a call-to-action (CTA) could be inserted at strategic points.
This type of video content shared on social media not only creates value for prospects but also allows you to capture their contact information and take steps to nurture them into becoming loyal customers.
2. Think Mobile-First
While social platforms like Snapchat and Instagram were designed specifically with mobile users in mind, the majority of Facebook and LinkedIn users now access the platforms from their mobile devices as well. This makes it crucial for industrial manufacturers to optimize their social posts and content for both desktop AND mobile. Here are a few things to keep an eye on:
Make sure shared images are approximately 1,200 px wide x 630 px tall

Keep each post's text fewer than 150 characters to avoid truncated messages

Remove the URL from posts once a link preview populates

Ensure links are sending visitors to mobile-optimized pages on your website
With nearly every social channel emphasizing mobile, you want to make sure you're creating a quality user experience for every visitor, and a mobile-first mindset is a great place to start.
3. Keep Tabs on Facebook Messenger
Social channels already allow for automated message responses, and the demand for being able to interact with a company through social messaging or chatbots will continue to increase. Seek opportunities to leverage conversations software to improve customer service and engagement through both automated interactions and personal touches. Look for conversations tools that integrate with your website CMS and CRM — for instance, HubSpot's Conversations tools let you integrate live chat, chat bots, and Facebook messenger into a central inbox for your team to manage.
Facebook increased its efforts in 2018 to position its Messenger service as a tool for business, citing that more than half of those surveyed said they would rather message a business than call them. This speaks to the desire for more casual, hassle-free forms of communication with businesses. Facebook enables any user to message a business from its Facebook page — great news for industrial manufacturers with an established Facebook presence.
Be sure to monitor Facebook Messenger for customer feedback and questions as well as prospects inquiring about products, services or career opportunities, and be prepared for the Messenger trend to pick up even more steam in the coming months.
4. Establish Social Sharing Protocols
One of the best ways to promote your high-quality technical content that helps solve your prospects' challenges is when your team shares it on social media. Rather than simply sharing this content on company social pages, you also must set up internal social sharing protocols to leverage your sales and marketing team members' networks — asking them to engage with the company's posts to share blog articles and new advanced content pieces such as tip sheets and whitepapers on their respective social profiles, especially LinkedIn. Also look for ways your entire employee population can share about your company's culture, community involvement and job opportunities to improve recruitment efforts. Instagram and Facebook are ideal for these culture and community posts so potential recruits can get a sense of your company and team. This not only broadens the reach of your content and increases brand awareness, but puts an individual advocate and face to your brand — which resonates well with customers, prospects and potential recruits.
Keep on Experimenting
Whether you're just forming a social media strategy or have an established presence, be sure to experiment with different types of video content and social sharing strategies to find what content resonates most with your target audience. The more you analyze and revise, the more pathways you'll have to connect with prospects and customers that drive business growth. Need more social media marketing tips for industrials? Check out our guide below.
This article was originally published September 29, 2017 and has been updated to reflect current trends for 2019.