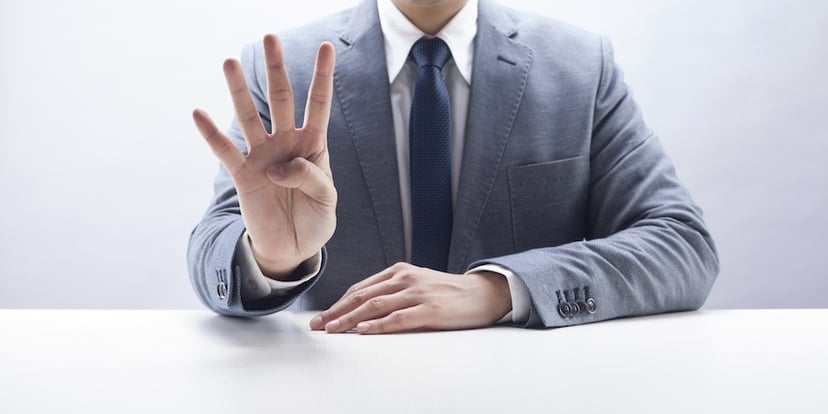 A few years back I was strolling the plant floor of a major automaker with one of their engineers, and we came across a group of workers around a lift table. The group was discussing the fine points of positioning a casting.
"If there is one complaint I get from my supervisors," he said as he pointed over to the assemblage at the lift table, "it's that they are continually getting besieged with suggestions from the work floor."
His little joke illustrated that this is not your father's product plant. Employee empowerment is one of the leading workplace trends in response to a changing workforce. And these changes are expected to continue as the more hierarchical Baby Boomers retire and are replaced by Millennials and Generation Z. These workforce replacements are more entrepreneurial and encourage employee initiative. No matter the operation, this will be the case from top to bottom.
For salespeople and executives in such companies, this trend is great for PR value. Your coworkers do have something to say when it comes to the direction of your company, and tapping into these viewpoints, insights and experiences could yield fresh and useful content that you can take to market on a blog or in a placed trade pub editorial.
A smart industrial marketer is always on the lookout for perspectives that can shed new light on a product or service that leads will find helpful or interesting. Here are four ways that a slight adjustment in the frame of reference could be a quick trip away to the plant floor or the cubicle next door and how it can benefit not only the marketing program, but the whole company.
1. Experts Everywhere—from Engineering to Finance
You never know where editorial ideas can come from. Everyone underneath your company's roof and out in the field has a different job, and their day-to-day experiences can lead to aha-moment topics.
Typically we rely on the sales force for field intelligence. Don't stop there.
Many times the engineering staff can have an application angle or an issue, especially if they have customer contact. The service team certainly has their war stories, from which you can extract issues that current and prospective users encounter. This information can be useful in profiling the customer experience with your company. All expertise makes for great blog content that helps you generate leads.
Go beyond the small talk with the folks from other areas in the company and dig into what they do. They'll appreciate your interest.
2. The Heart of the Company
Successful content takes the opportunity to present the personality of the business. Creating this emotional connection enables the prospect to relate to the company, which can increase brand loyalty. Content that is derived from internal stories convey the organization's persona, character and positive attributes.
3. Morale Booster
Turnover is becoming a big issue, especially as the economy improves and people are being lured out of their current positions. Temptation to leave can be combatted in part through employee engagement, which leads to retention and reduces the high costs and disruption of turnover. Worldwide, 87% of organizations regard culture and engagement as one of their top challenges.
Employee emigration does not have to be just the concern of the HR department and wherever possible should involve all departments. Encouraging employee input into the company's content program plays a small role in enriching the employee's experience and feeling of importance. Positive vibes are always good for a business.
4. A Star is Born
The company voice does not have to come solely from the marketing communications department or your PR agency. There are people working with you who, though their job does not involve writing, happen to be excellent writers. They may also happen to be experts in the product, technology or customer experiences.
Quite often the in-house experts get sent out to deliver at conferences or other events, but inviting them to produce a blog presents their expertise on a regular basis while building an audience, and your company's overall image as a thought leader. Moreover, building upon the engagement discussion above, the time the employee takes during the week to write the article adds a dimension of job enrichment, while all along cultivating content to fuel the marketing program.
Get Everyone on the Marketing Team
In a blog post last October, B2B social media expert Paul Gillin pointed out that much of the content produced today is useless, largely because the communications don't connect. People want to go beyond features and benefits and when they contemplate a future source they want trust, confidence, avoidance of pain, perceived value, a source for solutions and most of all connection.
The people you work with outside the marketing department's door of course will not be your only source of content, but they can be that extra ingredient that indicates to the market, "these are people that understand our needs."