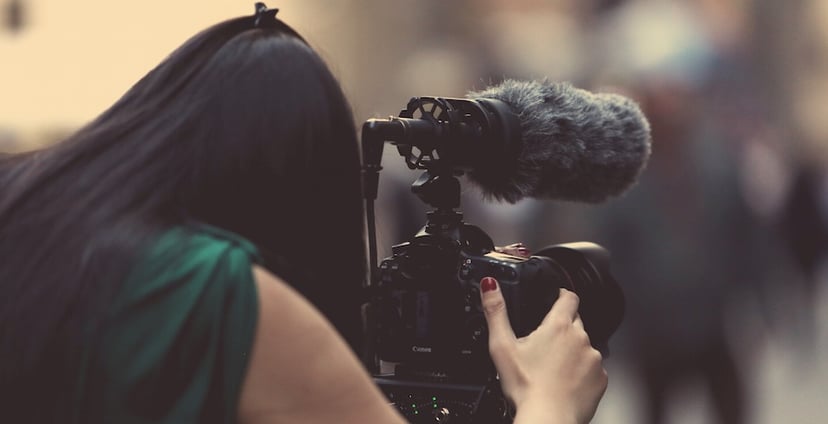 In a recent report from Content Marketing Institute, manufacturing marketers cite video as their top content marketing tactic (it was ranked seventh by this group just two years ago). But when you go to YouTube and look for them, the choices are pretty slim.
Interestingly, there seem to be more foreign manufacturers on the video platform than U.S. What do they know that American manufacturers don't?
Video is inexpensive. Take a look at this video, created by a Specialty Manufacturing Company, a Minnesota manufacturer of valves, swivels, strainers and filters. It's not a bad little video, with key points covered, shots of their ISO-certified facility, close-ups of products, a listing of some pretty impressive customers, and even a bit about their website features. It's simple, direct and gives viewers a stronger sense of the company and its capabilities than viewing the website alone could.
High production values are nice, but they're not necessary. Viewers have come to expect the "homemade" video and in some cases it actually enhances the message. Any hand-held camera will do – we've even seen some fairly good video captured on cell phones. iMovie and similar applications provide a selection of free music tracks and all the fades, cuts, dissolves you could ever need to edit a good story into a compelling sales piece.
There are plenty of topics to cover. Are you thinking, "Yeah, but what would we show?" That's easy: demonstrate a specific production process that's superior to a competitor's, tape customer testimonials, show customization options, introduce your customer service team, follow your product fulfillment process to illustrate your order-to-delivery speed…anything that answers prospects' question, "Why buy from you?" Here's a sampling of videos done by Product Handling Concepts, a leader in custom designed and manufactured product handling equipment, did in-house to show the types of solutions they provide.
Prospects are far more likely to watch a video than to read a brochure. A boss once said to me, "Would you rather read a TV script or watch the show?" Video has motion and pictures and color and sound – and an endless array of animation and graphic treatments available – that make anything you shoot entertaining as well as educating.
Manufacturing marketers lag behind their peers when it comes to using social media like YouTube and still rely too heavily on traditional marketing tactics. As an example, manufacturers use print magazines at nearly twice the rate of other marketers – 60% versus 31% – even though only 11% rank print ads as "effective" or "very effective."
If you're a manufacturer and reluctant to try a more effective approach to marketing, consider YouTube and other social media platforms as part of an Inbound Marketing strategy. Still not sold? Take a look at these statistics:
More than 1 billion unique users visit YouTube each month
Over 4 billion hours of video are watched each month on YouTube
72 hours of video are uploaded to YouTube every minute
Learn more about the role of social media like YouTube in a fresh, effective Inbound Marketing strategy by downloading our free eBook, "Social Media Optimization Playbook."