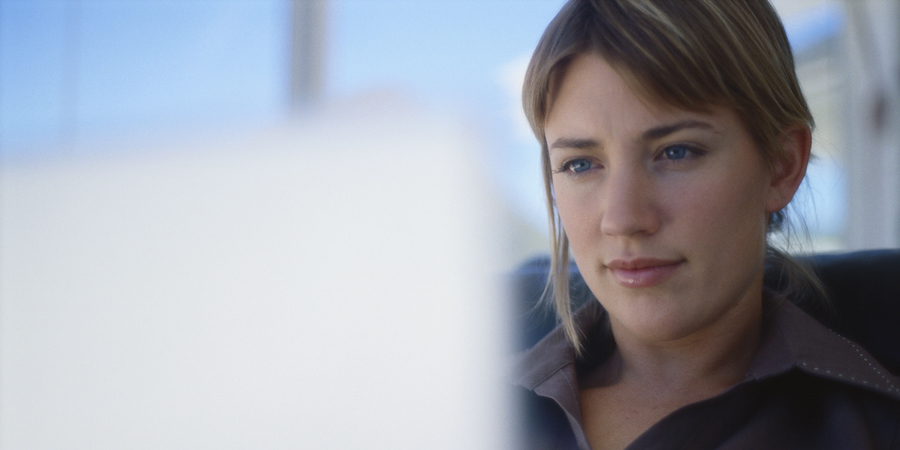 As a B2B marketer, it's easy to get tunnel vision and focus solely on crafting and tweaking your landing pages to help you capture leads. But landing pages aren't the only way to pull in more leads. Let's take a moment to consider some other ways you can capture leads.
1. About /About Us Page
Navigate on over to your website's "About" page. Look at it from your customer's point of view. Does it prattle on about how your business is the greatest thing ever and re-hash all the fabulous certifications and awards you've achieved? Can you even read it yourself without being bored or distracted?
Take a long, hard look at it. You may want reframe it in a way that clearly communicates the benefits/value you provide and guide those potential customers to a persuasive call(s)-to-action. Think about what the next logical step you want them to take may be (e.g., request a quote, download a resource, join your email list) and then craft your page text to lead into that action step.
2. Email Capture for Video
Video continues to be a highly attractive tactic for serious lead growth: business IP video traffic will be 63% of traffic by 2019, up from 36% back in 2014. This jump demonstrates how important it is, especially for industrial manufacturers, to expand your video offerings. At the same time, having a way to capture leads directly from video can help B2B marketers gain a better return from their investment in it; after all, a large number of video views doesn't necessarily equate to sales in complex industries.
One platform that allows you to "gate" your videos and capture leads directly within the player is Wistia. This capability makes it easy to capture leads add them to your email lists and even your CRM and as an added bonus, see how they've interacted with the content of the video.
Related: Wistia vs. Vimeo vs. Wistia — Which Video Platform is Best for Marketing Content?
3. Optimize Those "Evergreen" Blog Articles
Take a few minutes to examine your blog performance and you're sure to find a few that continue to receive a significant amount of traffic long after they've been published. The continual stream of traffic to such content produces excellent, ongoing opportunities for generating leads, but you need to make sure to take the time to review and update the content as needed to keep it relevant and incorporate calls-to-action that link into relevant campaigns for generating leads.
Related Video: What is an Evergreen Content Asset?
4. Live Chat
Implementing live chat on your website can help your lead generation efforts by providing a convenient method for customers to ask questions and interact with your company. Live conversations that help guide potential customers through parts research, compatibility questions, technical documentation, etc., can be a great way to not only provide customer service, but also to capture contact information for follow-up or lead nurturing efforts later on. HubSpot recently launched its free Conversations tools in HubSpot CRM, which allow you to kick off a conversation over live chat, follow up with an email, and loop in other members of your team — providing a seamless way to capture and communicate with leads.
Related: 6 Steps to Setting Up Live Chat Using HubSpot Conversations
5. Make Your Phone Number Prominent
While there are those of us who like to solely work through email and messaging apps, there are still people who'd prefer to talk live. So, while it seems like common sense, it bears mentioning that having your phone number in an easy-to-find spot on your website — and making it a clickable link from mobile devices — is critical for generating new contacts and leads.
6. Work with Trade Media for PR Opportunities
As you create blog articles and other industry-related content (e.g., case studies, white papers, etc.), keep in mind that it can be PR fodder for industry trade publications and other media outlets. Actively work to build relationships with the editors at those organizations and watch their editorial calendars for opportunities to share relevant information with their readers that, in turn, points back to your company/website and helps you generate awareness and pull in leads.
7. Share Regularly on LinkedIn
Incorporating a mix of blog posts, short status updates and video messages is a solid strategy for generating awareness and leads with this essential B2B social platform—both on your company page and on your personal page.
Short status updates and videos provide an opportunity for quick, easily digested messages that can quickly engage prospects. For your personal page, you can go into more detail and provide more thought leadership by publishing articles you've authored directly on LinkedIn (fka long-form posts) — just make sure you're linking back to your company's site or blog as the original source.
8. Seek Out Speaking Opportunities
Whether it's at an industry conference, a regional workshop or a webinar, event attendees are more than likely to be comprised of your key target customers. Being a speaker not only conveys your authority and expertise but also provides connections to leads for your company afterward. Just be sure you're well rehearsed, have a top-notch presentation developed and a post-presentation offer pulled together (even if it's just offering to send presentation slides) so you can gather leads and connect with them afterward.
Related: Improve Trade Show ROI With Inbound Tactics
9. Don't Neglect Email
While it seems email is the most boring possible way to generate leads, it continues to be a viable method of doing so despite the rise of social media platforms. However, you must be very strategic about how you put together each email, how and when you send them, to whom they're targeted and the ways in which you gather subscribers.
Also, consider how you can nurture contacts through automation, such as a topic series with a set number of emails (e.g., 7 Keys to Improved Pump Maintenance) that provides an opportunity to convert to a warmer lead via an offer in the final email.
While landing pages are arguably one of the most important ways to generate new leads, there are many other methods that can be used (either separately or jointly) to help keep you capture leads.