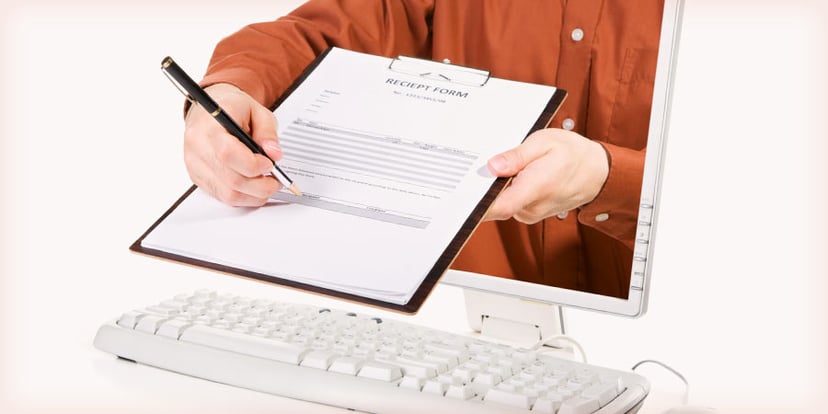 Your inbound marketing efforts have taken off and you're getting consistent traffic to your landing pages. However, something's not quite right. Your CTAs are generating click-throughs but after that, the conversion process is not performing as it should. Increased traffic becomes irrelevant if visitors are not converting once they arrive at a landing page! Lucky for you there are many ways to adjust your site to ensure that those visitors move into action. Today, we'll focus in on the importance of form optimization in making sure your landing pages generate leads.
Now I know what you're probably saying, how can the structure of a form drastically impact conversion rates? Forms are the central components to your inbound strategy, responsible for extracting beneficial information for your sales team to research. These forms contain contact properties that outline key indicators about the quality of a lead. The quality and structure of a form directly affects the type of leads it will generate.
Follow these basic elements shared below to ensure your forms are being utilized to their full potential.
How to Create Forms That Are Lead Generation Machines
1. Placement is Key
To ensure maximum visibility of your form make sure to keep the length above the fold. Visitors like to be able to have a visual gauge on how much time they'll spend filling out said form. Increase engagement by making the form be one of the most prominent visuals your reader notices. The less clutter and distraction the better.
2. Make Your Content Smart
Smart Content can be used to display different forms based on the referral source of the visitor. HubSpot will automatically change out forms based on that visitor's path of engagement. When creating the form simply select the "smart form" option for a specific contact property. The smart fields will automatically cycle upon their next visit making it so that forms are cleaner and faster to fill out, preventing question overload. This feature makes it so the visitor won't see the same question twice.
In addition to smart fields, HubSpot contains a feature called progressive profiling which allows you to change what information your forms gather based on how the person has been interacting with your website over time. If HubSpot has the user's cookie on file, then previously captured fields are replaced by new, more qualifying questions. It aligns with how they appear in your CRM entry so you are able to ask the right question at the right time. This in turn allows you to gather better and more effective lead intelligence information.
3. Don't Devalue Your Offer
The length of the form should be comparable to the context of the offer. It's commonly thought shorter is better. However, you wouldn't want to miss out on the opportunity to help qualify leads for your sales team. It may be helpful to think of the form as an information exchange. Really think about what you're providing versus what you are getting.
4. Cue in on Conversion
After creating a form, continued monitoring is necessary. Keep tabs on the submission rate to see if any modifications need to be made. A/B testing can be helpful in determining which variation of your form performs the best. Adjust one variable in order to best isolate the improvement factor.
5. Chat Internally About Lead Quality
It's important to have open internal communication about the quality of leads being generated from your forms. Is your sales team presented with the information they need? Are there new contact property ideas to extract better data or more solid prospects? Slight changes to the details of a form can drastically affect the number of MQL and SQL candidates captured.
6. Make Your CTA Stand Out
This is your last chance to get your visitor to complete the form. Use actionable language to encourage a click through. Make sure the color pops to help visitors see where they should click. Using complementary or contrasting colors directs the reader's attention exactly where you want it.
As a result of form optimization you will be rewarded with higher and more substantial conversions. Take time to thoroughly analyze why you may not be getting the quality of leads that you were hoping for. These tips can help confirm that you are making the most of the forms being used in your conversion efforts.