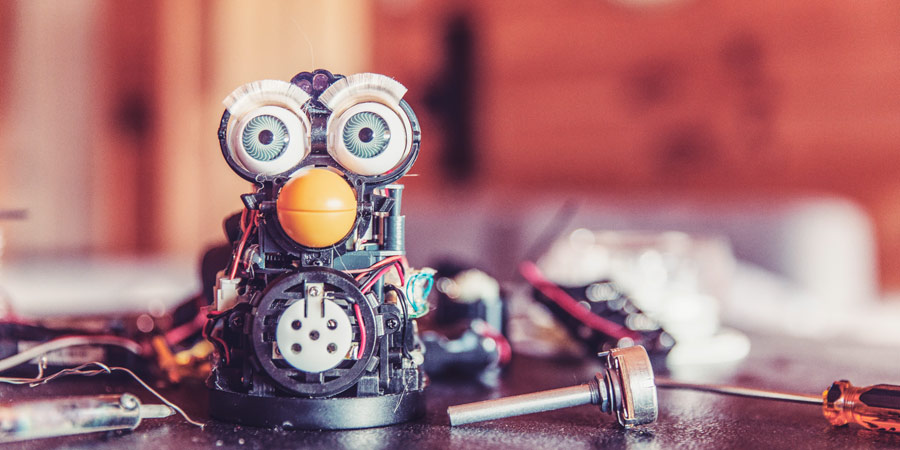 In case you haven't heard, on April 21, websites that aren't optimized for mobile (i.e. responsively designed or built with a mobile edition) will potentially take a big hit from Google's search engine algorithm. Even in today's smartphone-dominated world, that's a pretty drastic change. Plenty of major sites aren't optimized for mobile, and they'll be hurt because of it.
And this isn't the first big change Google's made. Every year, to keep up with changes in user behavior and to improve search results, Google makes at least one big-time change (and hundreds of minute adjustments) that impact websites' performance in search engine results pages (SERPs). Whether it's a new emphasis on content or a preference for stronger design or even an increased valuation for video, Google wants to rank the best, most informative websites highest, and so, nobody can assume SEO is a static process.
Ask Yourself the Right Questions
The question for every marketer out there is: How should I respond to Google's changes? How should it impact my SEO activities?
The answer: Conform. And I'm not talking about conforming to Google. Rather, I recommend conforming to your users and their needs. Pay attention to your prospects, how they behave, and what they're looking for. Understand the buyer's journey—from a content perspective, from a technology perspective, and from a frustration perspective. You'll find that by doing this, your SEO efforts won't be for Google, but your marketing and Google's algorithm will align near-perfectly.
The cool thing about the Internet is that for the most part, everybody's playing the same game. Google has vested interest in evening the playing field, just as company's that win the marketing game are those who play by the rules. The only limiting factor is effort and you ability to stay up-to-date on what the rules are.
What Happens to Traffic When You Don't Stay Up-to-Date?
Unfortunately for most companies, marketers wear many, many hats. It can be hard to stay up-to-date on Google's many adjustments in search algorithm criteria. The problem is if you don't stay up-to-date, you can easily get behind on website upkeep, and consequently, your traffic will suffer.
Take this recent update about mobile-optimized websites for example. Many digital marketers won't pay attention and they'll miss the April 21st deadline. Maybe they won't get around to it until June or July. While it's easy to believe that the traffic hit won't be too hard, the question is not about now; it's about the future. Google isn't fast. It takes time to be reindexed and for your site to be recognized as mobile-friendly. If you miss the first round of scans, you're not guaranteed to be found as mobile-friendly for a while, and your traffic will suffer in the meantime.
That means less visitors, less leads, and ultimately less potential customers.
Consider What's Required to Become Mobile-Friendly
The fact is some sites can't simply be turned responsive. For some companies this will mean a website overhaul, which can have devastating effects on traffic. When Weidert Group revamped its website last month, it took a full two months to get our number of indexed pages back up to the previous count. A single change like the one Google announced about mobile-friendliness, can have a greater impact if you're not prepared.
Lesson Learned: Stay Up to Date on Google's Changes
If you want to be a top-notch marketer for your company, part of your job is to stay in touch with what Google is doing to the state of SEO. I recommend reading SEO-devoted blogs and following Matt Cutts, Google's head search nut. Also feel free to take a look at the resources we have at Weidert Group, including the eBook below.