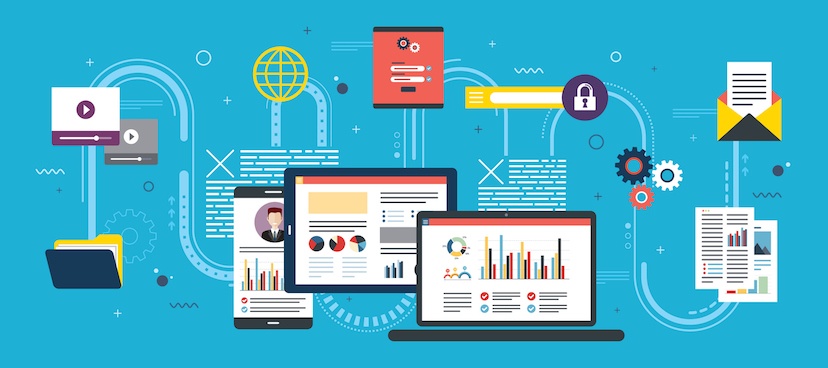 Content Marketing Institute released a study about how manufacturers view content marketing and the tactics they're leveraging. The study also revealed how peers in the industry are using inbound methodologies to reach potential customers and how effective those tactics have been.
It definitely contains some eye-opening information for manufacturing marketers, exposing major opportunities to gain a competitive advantage and capture more ROI from their marketing efforts. Here are the major takeaways that we thought were most revealing for manufacturers that want to capture more ROI.
1. Only 30% of manufacturing content marketers use marketing automation software.
If you're not using automation software for your marketing efforts, you're simply putting in too much effort! Or, you're missing out on key opportunities for capturing leads and nurturing them down the sales funnel. Automation software, such as HubSpot, will not only provide every metric imaginable about how your potential customers are engaging with you; it also can help take the guessing game out of creating customer touchpoints by establishing workflows.
Some manufacturers are concerned that automation will remove the personal touch, but truth is; automation software can tailor suggested content based on a contact's activity on your site. Keeping track of every lead's activity and nurturing them with tailored content is nearly impossible to do manually, and some leads will inevitably fall to the wayside or be left with a bad impression of your brand. Streamlining your processes using automation just makes sense and can easily pay for itself with just one closed lead.
2. Manufacturing marketers rated videos (pre-produced), LinkedIn and email as most effective in helping their organizations achieve specific objectives.
It's not surprising that video, social media and email rank high among the content types, distribution formats, and platforms that manufacturing marketers use. Studies show that people use these channels most often in their personal lives, so it stands to reason that buyers of manufactured goods would prefer the same channels when researching highly considered purchases for their professional lives.
Video is highly effective for comparing your product with a competitor's because it doesn't just tell about the difference; it shows it. Video is also an effective recruiting tool in today's highly competitive job market. This same study indicated that 80% of manufacturing marketers use pre-produced video in their marketing and that it ranks as the most effective type of content marketing. Still not convinced about the power of video? Check out the proof of video's value.
When it comes to social media, many people don't align it with manufacturing. But LinkedIn is a key factor in the success of marketing campaigns, especially when promoting content and recruitment opportunities and creating awareness. It also can be used as another tool for nurturing leads. Don't rule out other social media, however. While 62% of manufacturers list LinkedIn as the most effective social channel, Youtube and Facebook aren't far behind at 52% and 48% respectively.
And, though it's one of the oldest forms of online interaction, email continues to dominate as the most effective marketing tool, which leads us to point #3.
3. 95% of manufacturing marketers use emails to connect with leads.
Many recall when email marketing was a free-for-all and the goal was to get as many contacts as possible — even purchasing lists to build their "subscriber" base. The problem was that most recipients of those emails neither subscribed nor cared about the content filling their inboxes. The reputation of email as a marketing tool was tarnished as a result and many proclaimed, "Email marketing is dead."
Providers and regulating authorities cracked down, however, making email once again a preferred marketing tool (and making it more effective). Even though 95% of manufacturing marketers use emails today, they only find them 75% effective. While not abismal, that number could be a lot higher with the help of automation, proper segmentation, workflows and funnel-based nurturing. Put more effort into improving your messaging and make building a healthy subscriber list a major focus for the next year with consistent blogging and content offers.
4. 34% say their organizations do an excellent, very good, or good job in terms of aligning metrics with content marketing goals.
This statistic isn't exactly encouraging, especially considering that another 47% rate their organizations as doing a fair or poor job. Even more concerning is that 52% don't measure their content marketing ROI at all, stating their reasoning as, "we need an easier way to do this" and "we don't know how to do this."
Wow. Determining marketing ROI can be difficult without the right tools, but the entire goal of an inbound program is to increase qualified leads that result in sales and business growth. Being able to attribute sales to your inbound program is critical, so make sure you have the tools you need to measure results easily. HubSpot's dashboards and granular metrics capabilities can help you prove marketing's value to your organization. Also take the time to determine what a lead is worth based on a customer's lifetime value.
5. As content marketing maturity grows, organizations tend to spend more of their total marketing budget on content marketing.
What this basically means is that marketers typically start out with minimal spend — perhaps to test the waters. Then, over time, they increase that spend, indicating that the results likely warrant the additional investment.
Let's break it down by where marketers are in their content marketing experience and the percentage of marketing budget spent on content.
Young/first steps phase — spend 15%
Adolescent phase — spend 23%
Sophisticated/mature phase — spend 32%
Interesting! Perhaps that's why 84% of manufacturing marketers also indicated that they expect their content marketing and inbound budget to increase or remain the same in the future.
The bottom line? Inbound works. But it takes commitment, the right tools and the right investment. What else does it take? Time. Manufacturers — especially those with highly considered purchases — won't see results overnight. But from our experience, they will see results that make the investment in inbound well worth it.
Another element in ensuring success is partnering with the right inbound agency, especially in those early days. An experienced inbound agency can establish a firm foundation and help you hit the ground running. If you'd like to talk through what an inbound program might look like for your organization, reach out. We'd love to help your business grow.