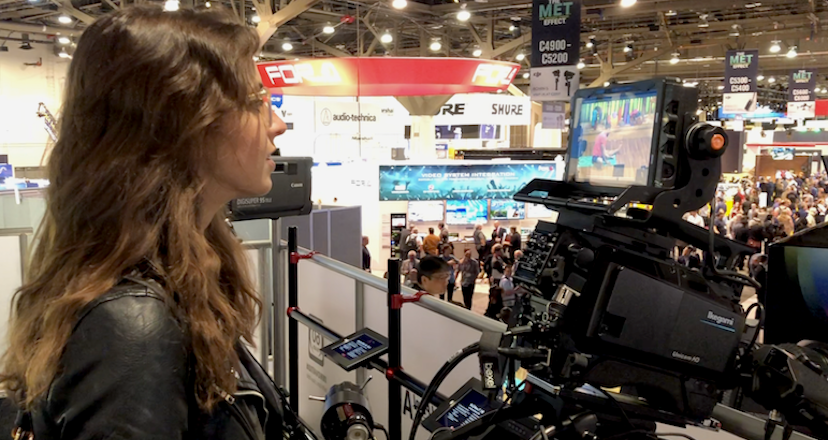 Earlier this month, Weidert Group sent me to the 2018 NAB Show in fabulous Las Vegas. More than 102,000 media production professionals attended the conference, with people representing the advertising, film, social media and other industries.
NAB also boasts 1,700+ exhibitors, 200+ classroom sessions and $20.5 billion in purchasing power. In the show's own words, it's the place "where content comes to life." I was sent there to learn about the latest and greatest in video production and editing, and I left the conference with several major takeaways, a handful of great ideas for client projects, and some free Nikon swag.
NAB Takeaways
I was pleasantly surprised to find that many of the presenters in my workshops were focused on creating client content that's right in line with B2B corporate videos we've produced at Weidert Group. The production value, client story development, and creativity featured in the classes are all things I believe Weidert Group delivers for clients. However, I look forward to pushing further past that and doing even more for our clients. In my mind, this means we're offering the very best for our clients' needs.
I took a deep dive into the technical editing classes, specifically for short-form video. I learned all sorts of ways to speed up the video editing process in order to expedite the creation of content while maintaining a standard of excellence. Creating video can be a painstaking process of merging scenes, creating transitions, incorporating text and special effects, and more. The knowledge I took away from those technical sessions will help me expedite my editing processes and deliver even better end products for our clients. I look forward to helping our clients get the most value out of their videos with faster production and meeting tight timelines.
As you can see from the video, Vegas is so fun, and everyone you meet seems to have a fascinating life story. It's so appropriate that this conference was held there because storytelling is definitely the best way to develop a script. This concept is nothing new to the industry as the human mind is crafted to communicate through stories. However, I was able to pick up a few key principles to be mindful of when crafting a story for clients:
Assume the audience is smart
Find a universal truth that will resonate with your audience
Story is about feeling. Ex: "What did you feel when you experienced ________?"
By incorporating these practices and others like them, a company's story can be elevated from a flat corporate report to an engaging story of progress and success.
It was such a joy to be able to network with and learn from my peers in the video industry at the National Association of Broadcasters this April, which has me even more excited to see fellow marketers at Experience Inbound this June. If you'd like to join me there, be sure to register today!