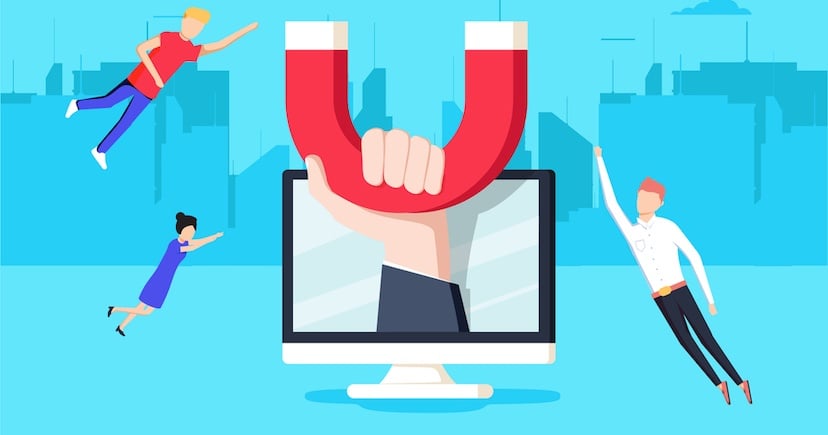 We recently published an article about how to prioritize your website pillar page topics. As promised, here is the follow-up blog that goes more in depth.
Content pillar pages typically cover a broad topic and go a step further than an article or content piece. This approach is much more comprehensive and leverages the way search engines organize and showcase the content they feel will be most helpful to users.
The bottom line is that you want your content to be found by your ideal buyers, and pillar pages are designed to be a one-stop shop where they can get all the information they need without having to navigate through a labyrinth of your resources or, worse yet, navigate away from your site entirely. Here are some helpful tips for creating your pillar pages and a couple suggestions for formatting them.
Examine Existing Content and Identify Key Topics
If your company has been leveraging inbound marketing, then you've likely accumulated several resources and blogs on various topics. Take an inventory of your content and organize it into categories. If you're a manufacturer, for example, you may have content that focuses on product development, increasing productivity, quality control, machine metrics, recruitment strategies and more. Each of these topics could be parsed into its own pillar page. This type of inventory can also help identify where there may be gaps so you can address them when planning your content calendar.
When examining your content, consider which eBooks or other advanced content pieces could be ungated and would answer most questions a prospect might have about the topic. Converting an eBook into a pillar page can result in a quick win. If you have to write a pillar page from scratch, you'll need to glean information from outside your organization or compile multiple pieces of content you already have into a cohesive narrative, meaning the process will take a lot longer.
Identify Your Content Pillar Type
There is no one formula for creating a pillar page, and you can customize your content however you choose. Here are just two examples of pillar page formats we find to be effective.
Resource Pillar Page
If you've created advanced content such as eBooks, case studies or infographics, you likely have a dedicated "Resources" page on your website. How does a resource pillar page differ?
Most traditional resource pages include a long list of available materials — usually just the title of the content piece — with hyperlinks to a landing page for each where users are required to fill out a form in order to access them. Depending on how many resources you have, this type of format can be busy and overwhelm visitors. Visually, it usually isn't very compelling either.
Resource pillar pages, on the other hand, take design and format into greater consideration and focus on a core topic. Internal and external links are organized into sections that have a brief overview and, instead of a list, descriptive graphics may be used to give visual cues about what you're offering. A short accompanying paragraph for each resource — a sentence or two — can also outline what users should expect when they click on the links. Don't just include gated resources, however. Be sure to include internal links to any blogs or product pages that might be relevant to the core topic so users at every stage of the buyer's journey are more likely to engage.
The format of resource pillar pages not only creates a better user experience, but search engines will also be more likely to rank pages higher because of the number of relevant long-tail keywords and exhaustive content featured on a single page.
10x Content Pillar Page
Some users prefer no strings attached. In other words, they don't want to have to fill out a form to get the information they'll find useful. 10x content pillar pages act like ungated eBooks or guides on a core topic. Unlike a blog post, which gives a brief overview and entices readers to continue learning by linking to a CTA or contacting you, 10x content pillar pages freely provide long-form content that allows users to know everything there is to know on a specific topic.
As with a resource pillar page, design and formatting are vitally important, so still use plenty of graphics, call outs and subsections to break up large blocks of text and make the content more digestible and easy to navigate.
These pillar pages cover a topic as thoroughly as possible, but that doesn't mean you should avoid linking to other resources on your website, such as related blog posts and eBooks. Users may still want to download targeted resources to use as a reference or share with other stakeholders within their companies.
Our What is Inbound Marketing for Industrials? pillar page is an example of this type of long-form 10x content pillar page, so be sure to check it out.
Have you seen some pillar pages that you've considered effective? Please share in the comments section below. Need help developing your website and including pillar pages? We can help. Just reach out.