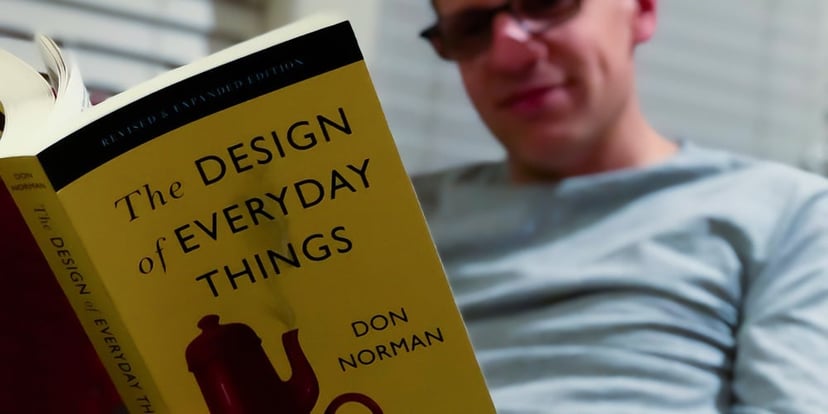 How much do you read?
I'm talking about outside of the internet. Don't get me wrong: The internet is a wonderful place to read and learn a ton about all kinds of constantly changing subjects. But sometimes you need to sit down with a good book and dig deeply into a big topic.
I've personally made it a goal to read more, and one way I'm doing that is to get in the habit of reading before bed. I'm not always successful, but more often then not the last text I see is printed on paper, not an iPhone screen.
Don't have the time to read? There's also Audible, a great way to listen to audio books while you do the dishes, work out, or commute to work.
The next logical question is, what to read? We've done some digging to find some of the top books every manufacturer should read. The list below includes a variety of subjects, from the history of manufacturing to ways to build the future of manufacturing.
Lean manufacturing is vital to the success of any modern manufacturing enterprise. In How to Implement Lean Manufacturing, author Lonnie Wilson illustrates the process for implementing lean in your manufacturing environment.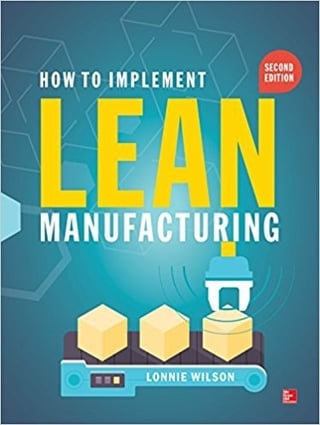 The lean process eliminates waste, and improves quality, inventory, and overall performance. This book addresses the engineering and production aspects of lean, as well as the business challenges that come along for the ride.
Other key topics include:
Implementing Cellular Manufacturing
Sustaining Process Gains
Shaping and managing your culture using 5 cultural change leading indicators (new in the second edition)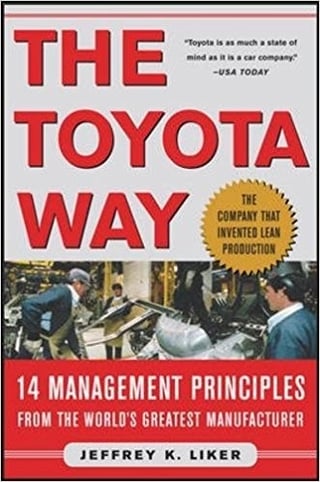 The name Toyota is synonymous with Lean Manufacturing. This book, which won both the Institute for Industrial Engineers Book-of-the-Year award and the Shingo Prize, digs deep into the principles that have made Toyota so successful. It includes practical ideas that any manufacturer can use to improve its own business, along with examples from other enterprise companies.
What can you learn from The Toyota Way?
How to speed up any manufacturing or business process
How to build in quality control
How to eliminate waste
How to improve your products and services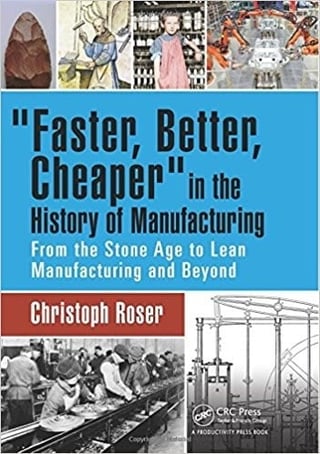 Those who don't learn history are doomed to repeat it. This history book explores the past and shows how different innovations in processes, materials, and power sources gave rise to the modern world. It covers the inventors that succeeded and failed in their quests to improve their own – and the world's – manufacturing abilities.
Every company wants to be an innovator. However, problems arise when you already have a successful business. That very success means you're likely to be disrupted by a new company.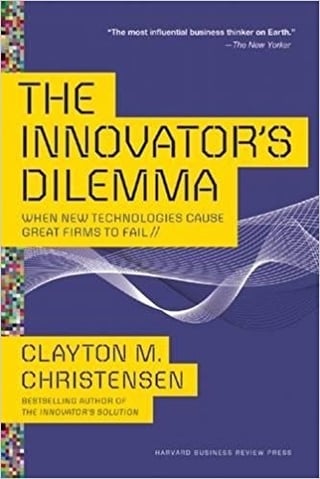 In The Innovators Dilemma, Clayton Christensen shows how low-end products grew to displace high-end competitors. Its focus on technology is particularly useful to manufacturers, who need to stay on top of the constantly changing technological landscape. If you're already a successful manufacturing company, you need to find ways to protect yourself from startups; if you're a startup, you can find ways to overturn the status quo and become the market leader.
This is a book anyone in business, not just manufacturing, needs to read.
When I saw this book at Powell's Books a few weeks ago, I had to pick it up because I had heard its virtues extolled in the past. It's next on my list of books to plow through after I finish Kitchen Confidential.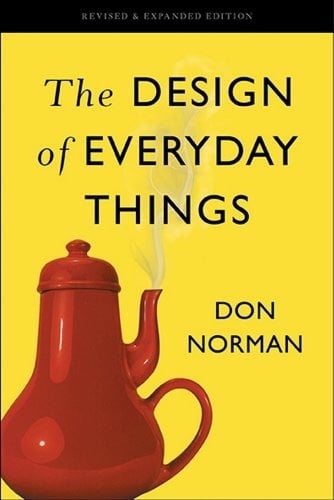 This book applies primarily to the design area of manufacturing companies. Covering everything from designing production lines, machine interfaces, and maintenance equipment. The Design of Everyday Things illustrates how to improve these key parts of your production through some key principals:
Make things visible
Exploit natural relationships that couple function and control
Make intelligent use of constraints
These three principals all lead the user to the correct action at the appropriate time.
When you're given a hammer, everything starts looking like a nail. When you have a laser cutter, everything starts looking like a sheet of stainless steel that needs holes. Maybe a process would be faster or cheaper using a water jet or die cutter?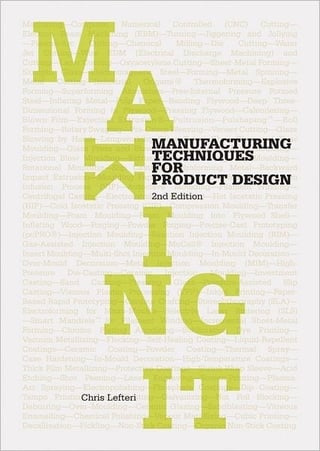 Laser cutting. Sintering. Injection blow molding. These are just a few of the manufacturing techniques covered in Making it: Manufacturing Techniques for Product Design. It's a great reference guide for manufacturers to refer to when determining how to best produce their equipment.
The book is broken down into the following sections:
Cut From Solid
Sheet
Continuous
Thin & Hollow
Into Solid
Complex
Advanced
I hope to see an updated 3rd edition with some developing techniques such as additive manufacturing.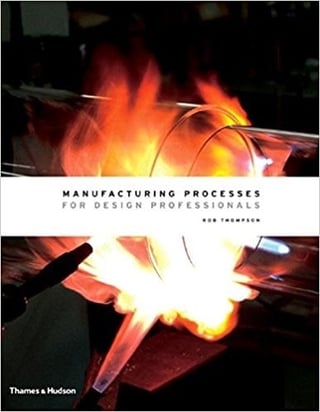 Manufacturing Process for Design Professionals is a great companion to Making It. In addition to manufacturing processes, this guide also covers over 50 materials for use in your product. It also features technical illustrations and photographs, as well as step-by-step case studies of these materials in the production process.
Now that you have a list of books, it's time to get to it! Crack a book, turn on your Kindle, or press play on Audible. Want an online resource to read that will impact your marketing at your manufacturing company? Take a look at our Ultimate Guide to Inbound Marketing for Industrial Manufacturers.