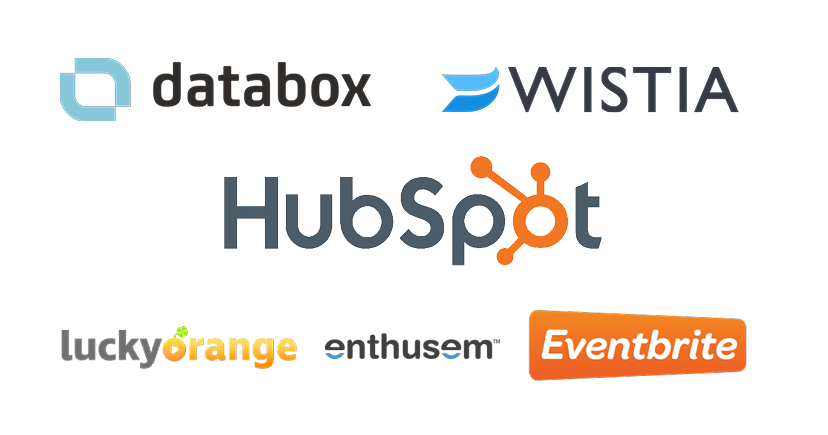 Everyone's an expert when it comes to marketing strategies. Or at least they think they are. It's important to evaluate any advice you receive or seek in the context of your specific situation. As a HubSpot Platinum Partner, we're excited about the benefits of the inbound marketing methodology, and the impact it can have on our clients' successes.
With that said, and because of the many partnerships and integrations that HubSpot develops with third party applications, it's vast capabilities can feel overwhelming at times. We wanted to help you navigate the wealth of information out there and highlight five HubSpot integrations that could positively impact your marketing strategy.
Top 5 HubSpot Integrations
Who says snail mail is dead? We live in a digital world, but that world is filled with digital noise. It can be challenging to get your message read/heard through normal digital communication channels. That's where Enthusem comes in. It's where old (direct mail) meets new (Inbound). Imagine receiving a mailer that contained you company's branding or images from your company's LinkedIn or Facebook page? Enthusem allows you to create highly personalized direct mail that can direct prospects to a specific landing page that is customized to that prospect. Any interactions your prospect has with this landing page is then captured into your HubSpot CRM.
There are many heatmap apps out there, but this one doesn't require any luck to gather the data you need to make impactful changes to your site. The dynamic heatmaps can be quickly filtered and segmented, and the DVR-style recordings give you a clear picture of your visitors' reactions to different areas of your site. With the HubSpot integration, the data will be captured on your contact's timeline in your HubSpot CRM.
The power of video in your marketing toolkit is unmatched. Wistia and its integration with HubSpot takes that power to a whole new level. You can incorporate a HubSpot call-to-action directly into your video player. When the viewer submits that form, their viewing data will sync with their contact record in your HubSpot CRM. The resulting analytics will enhance your funnel strategy and offer clear, actionable opportunities.
Connecting with your customers in a meaningful way is the most important part of your marketing and sales strategy. In today's digital world, it's key to remember that offline, in-person events still have a place and can have a major impact on business opportunities. Eventbrite helps you optimize the promotion, registration and analysis of your event. And, with the HubSpot integration, you have full access to the HubSpot automation engine for your events as well as the ability to track which events create the most customers. Any information captured about customers for the event syncs with their contact records.
The dashboard of all dashboards, Databox allows you to view metrics from any source — accessible on any device including your smartphone, tablet, TV and more. It's where data and analytics converge from various platforms including HubSpot Marketing/Sales, Google Analytics, SEMRush, Facebook Advertising and others, and you don't have to be a programmer to do it.
HubSpot is a proven, powerful tool to help you manage your marketing strategy and move your leads through the marketing and sales funnels. By adding these valuable integrated applications you can take that power to a new level and increase your marketing agility, productivity and, ultimately, your leads-to-customers metrics. You've seen our recommendations, now we would like to hear from you. Let us know which HubSpot integrations you find valuable and why!