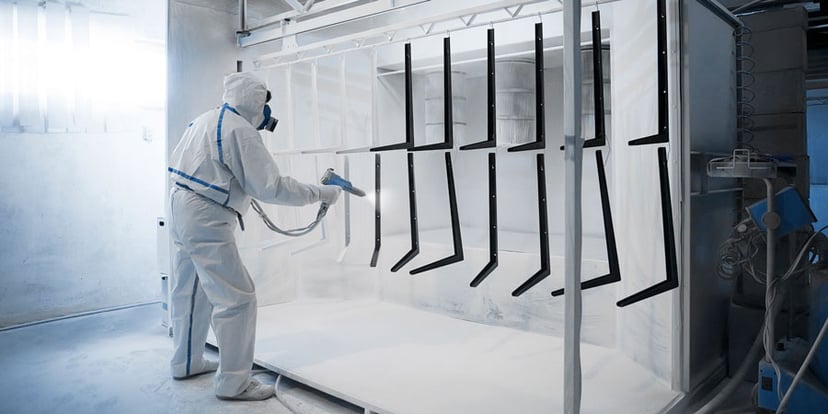 In a past life, I was an engineer for a manufacturing company. One of the divisions of that company offered powder coating services. The primary purpose of this division was to powder coat our custom fabricated mild steel parts. However, our coating job volume was low enough that we couldn't use the facilities full time, so we made the excess capacity available for other OEMs.
Promoting our coating division taught me a few things about how the coating industry works. To start, you want consistent work from repeat customers. Figuring out the right coatings can be time consuming, so being able to coat the same types of parts over and over again is ideal. Therefore, marketing a coating division has it's unique challenges. In today's world, an inbound marketing approach can be particularly useful to attract and secure long term clients and partners.
In this article, I'll break down the major digital tactics used in inbound marketing and provide some insight on how coating companies can use the tactics to build a consistent funnel of leads and customers.
1. Publish Blog Articles on Issues Related to Coating
Inbound marketing starts when you attract visitors with content that helps them build awareness of your potential solutions. For instance, your top prospects might be manufacturing companies that find their current parts are rusting after installation. The problem could be that the coating they have applied does not work for their equipment's environment. To find a solution, the designer starts searching online for possible reasons for rusting of their material.
In order for your coating company to show up first in an online search, you need to have published useful, creditable articles that such a user would find helpful. In this case, your coating company should blog about materials and their susceptibility to different environments, so that your website will be among the top Google results when the designer beings their search.
Another idea is to talk about how to set up a production pipeline. This will apply to new manufacturing companies who do not already have a coating provider. Additional blog topics for coating companies include:
What is your coating process
How to test coating in different environments
The costs of different types of coating
New coating types and technology
Common coating mistakes and how to avoid them
Coating reviews
Types of coating for a specific industry
The benefits of partnering with a coating company
Get ideas from your sales representatives about what questions they are often asked about your coating services. They are the best source of knowledge about your customers pain points. Some of them may even be willing to write some blog posts, but for those who are less inclined you can interview them as subject matter experts and then turn the interview over to a blog writer.
2. Use Social Media to Build a Following of Manufacturer Leads
As a B2B company, your company and salespeople should absolutely be on LinkedIn. If you're not yet using the platform, you're missing out on a huge opportunity to build a following of other manufacturers who will find your blog content interesting and useful.
LinkedIn is one of the best tools for sales prospecting available. Your sales representatives can find influencers and decision makers for their target companies, and your subject matter experts can share information to their contacts and to groups.
Here is a list of some LinkedIn groups that coating companies should consider joining and contributing to.
3. Create "Advanced" Content that Moves Leads Through the Funnel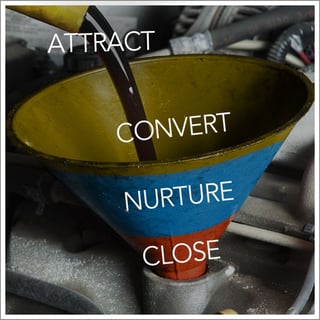 Once you start to establish a following online by showing your leads that you have the knowledge to help them solve their problems, you need to deliver content that showcases why your solutions are better than other solutions. This is the consideration stage of a lead's journey, where individuals look for ways to solve the problems they have. At this point you need to show how solutions you provide can solve these problems with more advanced content.
Advanced content can come in many forms. The best examples of advanced content are case studies. Nothing promotes a product or solution better than real world examples of how the solution fixed another company's problems.
Perhaps a prospect has had trouble getting their parts coated on a reliable timeline? A great case study would be to show how a company was able to reduce cycle times by partnering with you as their primary coating provider.
Other forms of advanced content that work will for coating companies include:
Webinars
Whitepapers
eBooks
RELATED: How to Create Top, Middle, and Bottom of Funnel Content
4. Develop a Website Built to Convert Visitors into Qualified Leads
In order to do any of the tactics above, you need to build a website that's designed to actively convert visitors into leads. Your website needs blog functionalities, form capabilities, landing pages for showcasing your content, and personalization features to actively target different manufacturing verticals.
Coating companies' websites using inbound marketing need to consider their buyer personas and tailor the experience to them. When someone lands on your home page, they should be able to tell instantly what your company does. Above the fold should be a simple statement about what you do and single prominent call to action.
Are you a member of a particular coating association? Are you ISO Certified? What are your production capabilities? The answers to all these questions should be easily answered on your website.
You also need to be sure to promote your blog and advanced content with well placed calls-to-action. They should be placed where they will be noticed and the type of offer should be relevant to the content they sit next to. Have an eBook on different types of coating? It would be good to place it on your capabilities page.
RELATED: The Basics of Conversion Rate Optimizing Your Website
Other information that should be easy to find on your website includes:
Hours of operation
Location
Phone number
Social sharing links
These items may seem obvious, but I have seen many website where this information is either hard to find or simply not there.
This is just a basic overview of an inbound marketing plan for a coating company. For a deeper look at how coating companies can generate more leads online, check out our guide below.