Many companies would rather work with an outside agency face-to-face than having to travel to see a team of consultants halfway across the country. But you shouldn't hire just any local agency; you need the expertise and experience that fits your specific needs.
Fortunately, in Northeast Wisconsin a company need not look far to find highly capable experts in all areas of marketing. There are true industry leaders throughout Green Bay, the Fox Cities, Oshkosh, and beyond, and for us on the agency side, there's a special pride in working with hometown companies.
In this review of the agency landscape of the so-called NEW North, our aim is to provide a balanced overview of 10 top agencies that provide unique capabilities to the region. In celebration of the diverse talent throughout the region, this list serves as a look inside the best-in-class agencies across a variety of marketing specialties.
Northeast Wisconsin's Top Marketing Agencies by Service Area
---
A2Z Design

Best in Graphic Design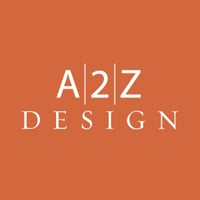 A2Z Design has the best design team in Northeast Wisconsin, with a specifal focus on print, branding, and publications. As the design support for Insight on Business and other publications, their product is widely viewed by business people throughout the region.
According to Margaret LeBrun, executive editor and co-owner of Insight Publications:
"A2Z Design is among the most creative, sophisticated design firms I have ever worked with, and I have worked with many in the publishing industry nationwide.

"Creative Director Jeff Amstutz designed our Insight brand, our monthly business-to-business magazine, Insight, as well as our bi-monthly Insight on Manufacturing magazine, among other projects. We consider the work of A2Z as integral to our success.

"We continue to rely on A2Z to lead the design for our magazine covers and inside lead-story spreads, and the A2Z team never fails to exceed our expectations. They work closely with us and our contracted photographer to brainstorm highly creative concepts to ensure we offer the most compelling publications in the region. I would stack them up against national magazines any day.

"The entire A2Z team provides wonderful collaboration, always on time, with the highest integrity — not to mention, a whole lot of fun. Whenever I am asked to recommend a design firm, without hesitation I say, 'A2Z!'"
---
Brand Directions

Best in Consumer Packaging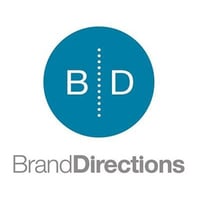 With a 60-year history, Brand Directions is arguably one of the pillar agencies of Northeast Wisconsin. When it comes to consumer packaging, there's nobody with a greater track record of success.
Over the years, Brand Directions has done work for Kimberly-Clark, Kraft, Kaytee, and Bemis. They have a strong history of great visual communication work, turning consumer product packaging into effective bill brands. There's no one in the region that can match their body of work.
Lisa Gaupp, Brand Directions' Director of Development had this to say about her workplace:
"From the founder's attic where it began 60 years ago, to where we are today, one thing remains the same – the agency's "curious" approach. We are always asking the question 'Why?'—why does it work, why should it say that, why does the customer need this...and, most importantly, 'why not?' Why not consider a new carton configuration, a new product enhancement or a new and different way to say 'NEW!'

Our curiosity combined with years of experience in brand strategy and design allow us to anticipate issues and challenges, maintain brand integrity, and exceed our clients' expectations through the delivery of breakthrough packaging design and brand communications."
Too good to ignore:
Leibold
---
Coalesce Marketing & Design

Best in Nonprofits & Associations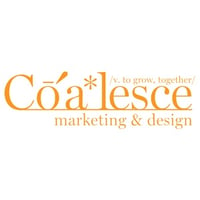 Every nonprofit organization in the Fox Cities, Oshkosh, and Green Bay should know the name Coalesce Marketing & Design. If you don't, you could be missing out on major in-kind help. With its 2gether4Good Marketing Marathon, each year the agency donates valuable time and free resources to four not-for-profits in the area. Coalesce is also the agency of record for New North Inc., the region's major economic development consortium.
By all accounts, Coalesce Marketing & Design is rapidly becoming the go-to company for not-for-profits in Northeast Wisconsin.
In 2015, the second annual 2gether4good campaign provided services to NAMI Fox Valley, myTeam Triumph, YouthGo, and the UW-Fox Valley Foundation. Included in the campaign was collateral design, free advertising, website construction, and social media help.
According to Gail Enke, Board Chair of the UW-Fox Valley Foundation, "Coalesce Marketing & Design has a skilled team of experts who helped our organization in a variety of marketing disciplines to effectively share our mission. We were thrilled to receive the Coalesce Marketing 2Gether4Good Grant the Spring of 2015, where they took the time to get to know our organization and mission, and created a stunning customized branding package for us. We are so thankful to have this energetic and innovative team as our partner!"
---
The Karma Group

Best in TV & Radio Advertising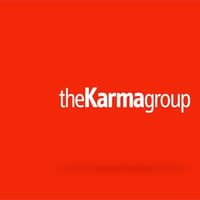 When most people think of an ad agency, they imagine TV, radio, and print advertising—the stuff that wins awards for creativity, humor, and brand appeal. Among New North's crowd of agencies, The Karma Group comes closest to competing with major ad agencies in "the big cities." With a strong emphasis on TV and radio, Karma's worked with some of Wisconsin's best consumer brands, including Kimberly-Clark, Bergstrom Automotive, the Green Bay Packers, and the American Red Cross.
Karma's emphasis on commercial advertising is paired with strong brand development, especially focused on international and multicultural brand-building. In the B2C space, when your approach is focused on difficult-to-measure tactics like TV and radio ads, it's critical to make brand-building a central emphasis, so that you're constantly building awareness.
Karma's approach is well-recognized in consumer sectors for helping to bring in new customers. According to Sam Lowe of Oshkosh Airport Products, "The team at Karma is nothing short of professional and an example of what an agency should be. Karma always comes through no matter how complex a request is or short the time frame is to get it done. I feel like I'm truly supported by a unified team. Communication is amazing with the folks at Karma, which never leaves me in the dark on projects. Status updates are frequent and there's always a sense of urgency from the exemplary staff."
---
Ledgeview Partners

Best in CRM Consulting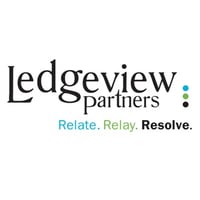 While not a traditional marketing capability, the importance of CRM in today's marketing and sales ecosystem is critical for business development success. Based in Appleton, Ledgeview Partners is a clear leader in the region as they service the two mainstays in the CRM space: Salesforce and Microsoft Dynamics.
While they're not the only CRM consultancy (for instance Weidert Group manages HubSpot CRM, Competitive Strategies handles Sage CRM, and Resolv works with SalesLogix and Sugar CRM), Ledgeview Partners is a leading resource in the field of CRM process consulting.
As Ledgeview's Director of Marketing, Chad Collett puts it, "Ledgeview Partners is a consulting company that helps businesses transform their approach to sales, marketing and customer service. We accomplish this by aligning these teams to focus on improving their customers' experience, and providing management with metrics to evaluate success."
---
Red Shoes PR, Inc.

Best in Public Relations
Full disclosure: Red Shoes PR was founded by a former Weidert Group employee, but we're not being biased when we say Red Shoes PR deserves its place on this list. With deep expertise in crisis communications and a special relationship with the media, the PR firm helps companies navigate their relationship with the general public.
Public relations is incredibly important for companies that require reputation management and traditional media relationships. For instance, according to Martin Rudd, the Campus Executive at UW-Fox Valley, Red Shoes PR "exceeded our expectations with their genuine interest in expanding our public relations footprint in our recruitment area… Their services have complemented what we are able to provide internally and their communications with us are extremely prompt and organized."
---
Stellar Blue Technologies

Best in Custom Technology Development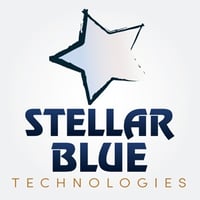 Ten years ago, marketing and IT sat comfortably in different departments. Increasingly however, companies are looking for marketing technologists—people who get the basics of marketing but specialize in custom technology solutions to make unique promotions possible.
Stellar Blue Technologies has the tools and capabilities to create custom websites, mobile apps, and interactive web experiences, like animation, mapping, and ecommerce. A hybrid design shop and technology solutions provider, Stellar Blue has expertise in many CMS platforms and analytics solutions.
What's special about Stellar Blue is that they're also a committed partner throughout Northeast Wisconsin, often collaborating with other agencies to produce a job well-done. The firm is active in a variety of industries, building solutions for everything from banks and credit unions in the Fox Cities to an innovative charity in Honduras.
McClone Insurance recently received a website makeover from Stellar Blue, and Ryan McClone, the company's Executive VP couldn't have been more pleased. "We reached out to Stellar to help us develop a new interactive website. Their creative team really took the time to get to know our organization, our unique culture and what we hoped to accomplish. We were very happy with the end result and we continue to work with their team to find ways to push the envelope and stay ahead of the curve."
---
Willems Marketing & Events

Best in Event Marketing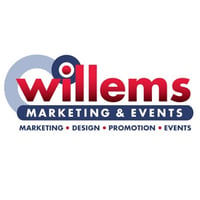 Like most of the marketing agencies on this list, Willems Marketing & Events has a lengthy history of offering a variety of services to businesses in Northeast Wisconsin. However, by most accounts, Willems has come into its prime with its focus on event marketing, highlighted by the uber-successful Mile of Music festival and other productions, now in its third year.
The Mile of Music is quickly becoming a major pride of Northeast Wisconsin, and much of its success is due to Willems' visionary approach to events and the company's attention to detail.
According to Jennifer Stephany, Executive Director of Appleton Downtown Inc.:
"Willems Marketing & Events' commitment to the success of Downtown is well rooted in the long standing partnership they have had with Appleton Downtown Inc. As clients, we have most recently benefitted from their passion to elevate a unified brand for Downtown: One Great Place is as much about the personality of Downtown as it is about what we have to offer as a destination.

A personality that has been influenced over the last three years by the energy, spirit and placemaking impact of Mile of Music. The event which is produced by Willems Marketing and Events has introduced original music and artisanship as a part of the fabric of downtown and has become an engine alongside the PAC and the Building for the Arts as a creative economy driver. We are so grateful for the partnership, vision and passion of the Willems Marketing and Events team that continues to enrich Downtown as One Great Place!"
---
Wild Blue Technologies

Best in Interactive Design and Trade Shows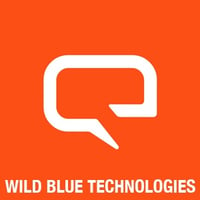 Wild Blue Technologies says its business is hard to pin down. But if we were to characterize the most impressive aspect of this agency, it'd be its proven expertise in creating powerful in-person experiences. Through excellence in design and structural planning, Wild Blue Technologies has become the leader in interactive design for trade shows and other business events in the region and beyond.
According to John Pagel of The Cannery Market in Green Bay, "We have been working with Wild Blue Technologies for almost 2 years now. Their team is well rounded with team members specializing in each department. Wild Blue was both responsive and resourceful. They delivered a series of products that gives the customer options and choices to fit the experience they are trying to create."
---
Weidert Group Inc.

Best in B2B LEAD GENERATION & WEBSITES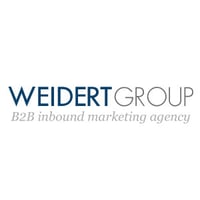 Well, you didn't think we'd leave ourselves out, did you? Like the other nine agencies above, Weidert Group's success comes from an intentional choice not to "do it all." As an inbound marketing agency, Weidert Group helps B2B companies generate more leads online with advanced inbound marketing strategy, website design, social media management, and all forms of content creation.
Weidert Group has a lengthy history in Northeast Wisconsin, serving companies in industrial manufacturing, supply chain, finance and A/E/C services attract and close more leads. In the last five years, we've helped such companies across North America and Europe implement inbound marketing plans with HubSpot's marketing automation and CRM platform. In 2015, Weidert Group became one of HubSpot's Platinum partner agencies, signifying our status among the top 2% of their global partner network.
Weidert Group's inbound marketing approach emphasizes websites and online content plans that aim to attract and nurture B2B leads through search, industry media, and social media. As put by client Tim McAdow (with Integrity Insurance, at the time), "We knew we wanted to implement a digital inbound marketing strategy...and we went to the leaders: Weidert Group. Their experience helped us more fully understand and take advantage of this method for ourselves and for some of our [customers]. It makes sense for our business; share valuable information about...topics prospects are looking for... It's been very successful and we continue to invest in and grow the strategy."