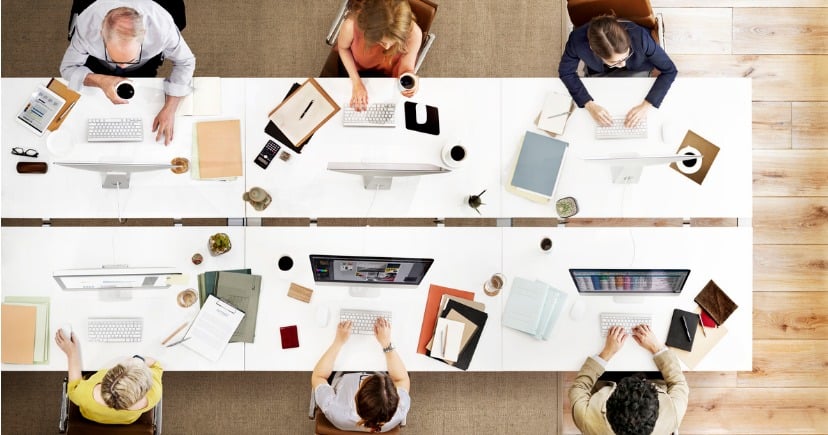 Every marketer knows that things aren't what they used to be, and I'm not even talking about the "old days" when traditional print ads and mass media campaigns reigned supreme. Consider the continual evolution of the smartphone (which you might be using to read this) or how voice assist is revolutionizing search; not to mention the cloud, machine learning and more.
Marketing has evolved. So why are you still trying to get leads for your business using outdated methods and tools? It's the equivalent of releasing a feature film on VHS versus Netflix.
The Changing Face of Marketing
As another decade whizzes by, studies show marketing skills need to evolve with the times. An IBM report indicates that agile marketing, hyper-personalization through AI and leveraging marketing technology are must-haves for marketers moving forward. Another study conducted by Maryville University also outlined practical skills that marketers need to achieve business growth.
I'll be honest — the "to-do" list for marketers can be overwhelming. What these studies show, however, is that inbound marketing and its core components aren't going anywhere. If anything, you need to leverage inbound methodologies and tools more than ever.
Here, we'll cover 7 marketing skills you need in 2020 and beyond:
SEO and Data Analytics
Content Marketing
Video
Social Media
Design
Voice of the Customer Optimization
Paid Ads / PPC Campaigns
Skill #1 — SEO and Data Analytics
Google updated its search algorithm 3,234 times in 2018 — about 9 times per day and nearly 10 times more than in 2009.

(Source)
Wait, what?!? This statistic seems disheartening and startling at first glance. Of course, you can't expect to shift your approach to attracting inbound leads every single day. Thankfully, your customers' behaviors don't change as quickly as the algorithms do. A more practical approach is to watch for major algorithm changes that happen much less frequently, such as the BERT update of October 2019. From there, you can analyze your traffic data and tweak your marketing efforts as needed.
Don't go overboard, though. Stay focused on who your ideal buyers are and understand the ways in which they interact with your content. Commit to keeping a pulse on the metrics available to you to understand the behaviors of your customers so you can adapt your approach.
Three marketing analytics tools that have helped us are Hotjar (a heat mapping tool), HubSpot and Databox. Recently, however, we've found Lucky Orange to be a more effective and user-friendly heat mapping tool for us and our clients. These types of tools used in combination can be a powerful force to help you customize your website and content to garner higher SEO rankings and create the best user experience possible.
Below is a snapshot of Hubspot's traffic analytics tool which, for starters, helps you understand where your traffic is coming from.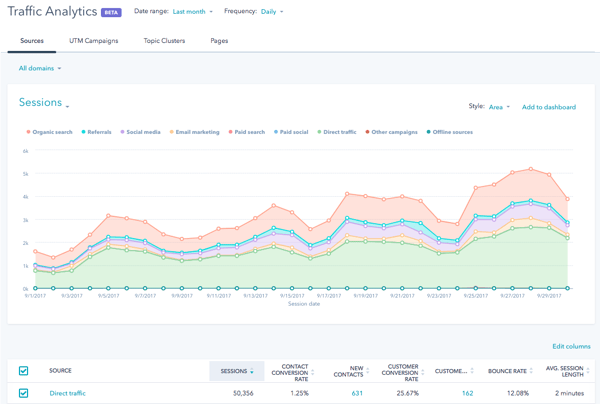 Skill #2 — Content Marketing
93% of B2B marketers use content marketing, but only 42% say they're effective with their content efforts.

(Source)
Blogging and creating advanced content like eBooks and infographics isn't anything new, but how people digest that content is changing (as is Google's way of ranking it). The previous mindset was to keep blog posts short and easily digestible — around 500 words. Now, however, users tend to explore more exhaustive, long-form content that can give them all the information they're looking for in one place. A blog today might be three or four times as long as it used to be.
This is why it's important to create pillar pages on your website to separate your content into key subjects of focus and related topics. Doing so helps increase your search ranking for those subjects and your overall visibility.
RELATED: Content Pillar Pages and Topic Clusters 101
Not to be forgotten is one of the oldest, yet highly effective online tools: email. 93% of marketers use email to distribute content, yet it's important to remember that the messaging in your emails is content, too. It needs to be engaging and highly personalized to the recipient. Addressing them by name is only the start. Marketing automation tools like HubSpot are a must in order to segment contacts based on their online behaviors, likes and interests so you can tailor content based on who they are and where they are in the buyer's journey.
Skill #3 — Video
96% of people say they've watched an explainer video to learn more about a product or service. (Source)
...Perhaps just like this one
Video is possibly the fastest growing and most influential tool you can leverage to generate leads and subsequent sales. It's also a major factor in recruiting efforts. There are many compelling statistics that stress the importance of including video in your marketing strategy, including:
68% of people say they most prefer to learn about a new product or service by watching a short video
84% of marketers say video has helped them increase traffic to their website
87% of businesses now use video as a marketing tool (up from 81% in 2018 and 63% in 2017)
Industrials are especially leveraging this form of media. Video production needs to be part of your marketing budget now and into the future, as studies indicate its use will only continue to rise as a preferred way of digesting content — yes, even for B2B. Not every video has to be studio quality, but for corporate recruiting, "about us" videos and other promotional evergreen content, you'll definitely want to invest in professional production that puts your best foot forward.
RELATED: Every B2B Video Idea and Tip You Ever Dreamed Of (Or Pretty Darn Close)
Skill #4 — Social Media
LinkedIn is considered the most effective social channel for B2B. (Source)
For marketing complex B2B industries, there's sometimes an attitude of, "Our customers don't use social media in their buying process." Really? Considering there are more than 660 million active professionals on LinkedIn alone, I beg to differ.
Marketers need to leverage LinkedIn and other social platforms, such as Facebook and Twitter, to remain relevant in today's marketplace. Even if you aren't convinced that promoting your brand and products on social media is worthwhile, these platforms could be one of the most effective ways of showcasing your culture and attracting skilled labor. And that alone is reason enough to maintain a positive and engaging social presence.
Skill #5 — Design
94% of consumers will leave a website with poor graphic design. (Source)
Still rockin' that color scheme from 2004? Does your website layout and imagery overwhelm visitors the moment they arrive on your home page, resulting in high bounce rates? Just like fashion trends change with each season, so do design trends in marketing, especially websites.
Because website projects can be expensive and take months to build, the thought of revamping it every six months or year is inconceivable for most. That's why we stress taking a growth-driven design approach to website design. The idea is that you continuously gain insights from analytics, user behavior metrics and industry design trends to make iterative changes over time. Instead of having a set-it-and-forget-it mindset, your website remains in a continual state of optimization. This helps prevent it from becoming stagnant and stale by adopting an agile, continuous improvement approach.
Skill #6 —Voice of the Customer Optimization
80% of customers say they are more likely to do business with a company if it offers personalized experiences. (Source)
Most marketers are familiar with the sales funnel, but inbound marketers know that there's been a shift from the funnel to the flywheel. Rather than relying solely on marketing and sales efforts to attract new customers, the flywheel methodology goes a step further to leverage those who may have the most influence — your existing customers.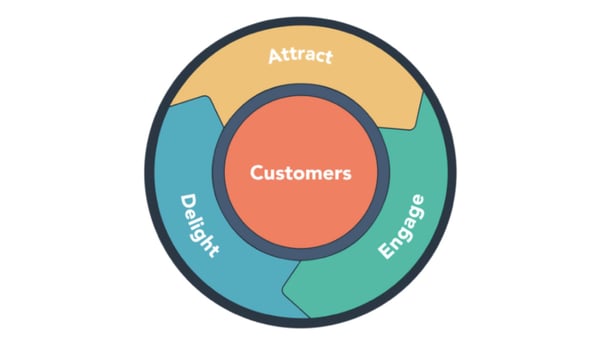 source: https://www.hubspot.com/flywheel
In order for customers to become your greatest advocates requires a laser focus on serving them and delighting them at every stage of the buyer's journey through a frictionless experience. Implementing a voice of the customer program is the key to listening and learning from customers, and then empowering them to become your best promoters.
Marketing technology certainly can improve the customer experience through personalization, targeted workflows, chatbots and AI, but the most successful organizations have customer delight as a core tenet of their company's growth strategy.
Skill #7 — PPC Campaigns
Digital ad revenue in the U.S. surpassed $100 billion for the first time in 2018. (Source)
Pay Per Click (PPC) advertising is a great way to get immediate results for marketing efforts. While organic content marketing is very effective, it's a marathon and not a sprint — measurable results take time. When done properly, PPC ads make a company look large and like a thought leader right away. If you use the right strategy, you can rank at or near the top of Google Search results on day one with paid ads.
PPC ads can run on a variety of channels (Google, Facebook, and LinkedIn, to name a few) and can leverage many of the other skills marketers need to know in 2020 and beyond, such as running ads for YouTube videos, or publishing ads to run on social media. It's important to understand when it makes sense and how to get results from PPC before diving in, so consider working with an agency who has a PPC specialist to guide your strategy.
Tap Into Technology and a Team
It's easy to look at current trends and statistics and feel like you need to be a Jack-of-all-trades and master everything. Not gonna lie; it's hard to do it alone. If you're not currently using marketing automation software to manage all these forms of communication, that's a great place to start. Even then, it can be difficult. We'd love to help you strategize how to use inbound marketing to reach your business growth goals. A big goal we're seeing for many industries is recruiting, and many of the tools and tactics we've outlined here are perfectly suited for attracting top talent. Access our Inbound Recruiting Essentials Guide below to help.