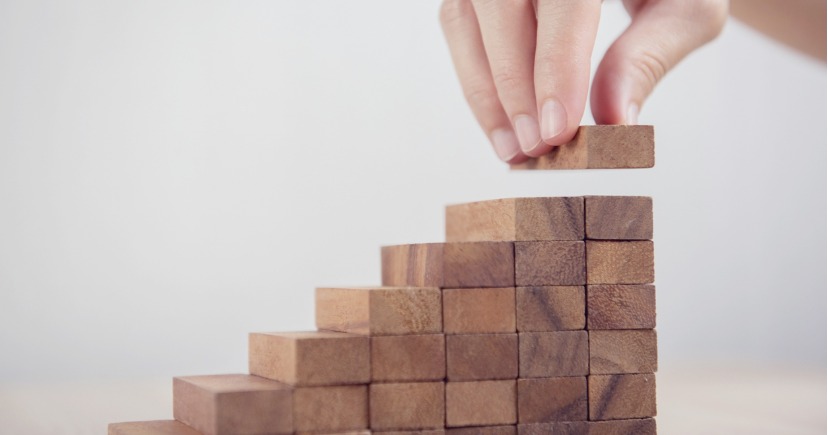 In the early days of inbound marketing, if you consistently produced decent content and followed some basic inbound principles, you had a good chance of ranking on search engine results pages (SERP) because not many others were leveraging the power of search engine optimization (SEO). Since then, millions more caught on and, with the advent of artificial intelligence, machine learning and ever-changing algorithms, it's harder and harder to get found.
Google tends to answer more and more queries with snippets and other content delivered right in SERPs, driving fewer visitors to your website. So what's an organization to do when the success of its inbound marketing strategy relies in large part on being discovered by Google and other search engines? Despite the challenges, there are still SEO best practices and tips you'll want to keep in mind for 2019 and beyond.
Prioritize SEO Quick Wins
Rather than focusing all your efforts on ranking for new keywords, analyze which keywords your website already ranks highest for, and focus on boosting those; you'll see faster SEO improvements that way. Take a look at the web pages that perform well and optimize them to their fullest. Look for opportunities to add value, update statistics and links, add subheads and format it for the ultimate user experience. You could even expand a short blog post on a manufacturing technology, for example, into a long-form expanded guide. Massively improve your content to help boost it to the top of the SERP results.
Analyze the search results for target keywords to understand the kinds of content Google tends to feature for those keywords. It may not be possible to rank for a keyword if Google prioritizes content that's dissimilar to yours, however. For example, you may want to rank for certain types of manufacturing job positions in your location, but Google is far more likely to rank recruiting sites that have those career opportunities listed.
Your internal linking structure is important, too. Organize your content into topic clusters to help boost your search "signal." In other words, separate content pieces and blogs into categories and then assemble them together via a central pillar page and hyperlink structure to provide a library of sorts that contains more comprehensive information. Search engines often favor this type of comprehensive approach and it will increase the overall visibility of the content.
Do you have the SEO know-how to own Google search results? There's only one way to find out:
Use Topic Clusters and Competitive Research in Keyword Discovery
There is no hard-and-fast rule for conducting keyword research, but there are some basic methods for discovering the ones your ideal buyers are most likely to type into Google. Some companies put too much emphasis on a single, high-value keyword ("wire harness" for example), but pages can rank for multiple keywords and long-tail forms, as well. In fact, many users are typing or speaking their requests in the form of questions, such as "What's the best way to protect electrical wire harnesses on heavy-duty equipment from road salt corrosion?"
As mentioned above, instead of single keywords, it's better to target a larger cluster of keywords in the form of pillar pages that can present many answers and keep visitors on your website longer. Increased time on page will also help your SERP ranking.
Have you researched the keywords your competitors are using? Your SEO competitors are a goldmine for keyword discovery. Use tools like MOZ, SEMrush or Ahrefs to discover what your competitors' top pages are ranking for.
Consider, however, that your market competitors may not be your SEO competitors. Look to the SERP results to see who your real SEO competition is. As an example, an industrial manufacturer may compete for SEO and keywords with a publication that caters to industrial engineers searching for answers to questions like, "How to conduct a design for manufacturability study for plastic parts."
Remember that simpler keywords with higher search volume may have very little value if that traffic is primarily visitors who would never be qualified as potential leads.
Regularly Audit and Optimize Your Content for SEO
With inbound tactics constantly evolving, you can't take a set-it-and-forget-it attitude with your content. It's critical to regularly audit your content to determine how it should be optimized. You can take one of four actions:
Key SEO Audit Actions for Existing Content
1. Keep it. If your content is doing well and is generating traffic, don't fix what isn't broken. Content that's still relevant to your target audience, has links coming to it from other high-authority domains, or does a relatively good job at converting traffic needs little tweaking other than the occasional checkup to make sure information is still up to date, links are still working, etc.
2. Consolidate it. You may have content that has links pointing to it, but it still doesn't have a lot of traffic or conversions. Or, maybe the topic isn't as relevant as it could be for your target audience. Consider combining it with other relevant content to create a larger SEO-friendly version.
3. Improve it. There are two ways to look at content that needs improvement: that which is relevant and has decent traffic yet isn't converting well, and content that has a high conversion rate but doesn't necessarily get a lot of traffic. In both scenarios, look for opportunities to improve both SERP ranking and CTA conversions by examining keywords, adding content and links, and discovering why visitors are dropping off before following through on some form of action.
4. Remove it. If you have content that doesn't perform on any level, is woefully outdated, or will simply need a complete rewrite, it may be best to remove it from your site. For example, since we have thousands of blogs on our own website, we've been retiring some old posts that are no longer relevant or may actually compete with newer, more up-to-date resources on the topic. We've been diligent to set up a redirect to the newer article to ensure that if someone stumbles across the old one, they'll still find what they need. Old, irrelevant content could hold your website back by reducing its overall domain authority and eating up your crawl budget.
There are more tools than ever for SEO and it can be overwhelming. Even with all of those tools and insights, optimizing your content to rank on SERP will still take time, discipline and a bit of manual effort, but it's a must in today's marketing landscape and will be well worth it in the long run. We've developed an SEO Survival Guide you can view and download that can help. Be sure to access it below.