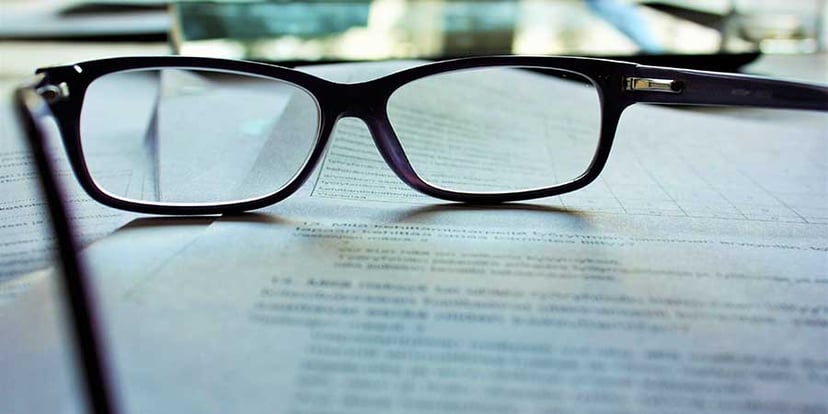 You might be a dynamite writer whose prose is irresistible and insightful. You might have an understanding of your industry and technology as deep as the Grand Canyon. But if you are maladroit when it comes to interacting with editors, your company may become like the tree that falls in the forest and no one hears it.
Consider the common term for an editor—gatekeeper. This person determines whether you will be talked about or ignored. But with a little attention to what this person needs to get the job done, you will be on your way to building your company as a thought leader in the market place.
Sure, you can attack the market purely through social media, but why not build the bridge that gives you access to all platforms?
Start by Being Helpful to the Editor
Trade magazines are all about helping people be better at what they do so they can maximize earnings. It's the job of the trade press editors to provide that kind of information, but it is your job to convey that you have the solutions they want to present to their readers.
An ounce of politeness and consideration for the person you are working with at the magazine goes a long way when it comes to pitching your editorial idea. Whether you want to offer up a guest editorial or input from a company subject matter expert, here are some suggestions when it comes to editor etiquette that are unique to this relationship.
Introduce Yourself
If this is your first dip into the pond when it comes to a market, send an introductory note to your target editors. Then when you do contact them for a pitch, they may recognize you. To enhance your recognition, suggest some topic areas pertaining to your technology or service.
Another way to establish connections with target editors is to associate through social media. Occasionally retweet them or post their articles on LinkedIn.
Use the Magic Words
Of course we are talking about saying "please" when you pitch, but after an editor runs your article or mentions your company, follow up with a thank you note. You'd be surprised how few PR people do this little courtesy, but that's what editors tell me.
Do Your Homework
According to Marian Zboraj, editor of Food Safety and Quality, "I just really appreciate those who pitch ideas that are relevant to our publication: providing me a short summary of why the topic would be of interest to our readers and how they will handle the specified topic in an article. 'Semi'-short and sweet is best."
Adds Tom Wilk, editor-in-chief of Plant Services, "I appreciate when the sender matches the content pitch to our audience, and has read through our content enough to understand how the pitch builds on something that has been published recently.
This catches my attention because the submitter understands where their pitch fits with other content."
Zboraj feels that purgatory belongs to those senders who have sent her pitches that have absolutely nothing to do with what her publication covers.
A Hero Dies But Once,
But a Typo Will Kill You 10,000 Times
It is a very bad cue to start things off with a written faux pas if you want to write for a magazine, and emails for some reason tend to be vehicles where people get sloppy and look unprofessional. Hubspot provides a handy guide to sending English-worthy emails.
Worse than a miss-spelled word is dissing the editor right off the bat. Wilk points out that he has received pitches with competitors' magazines on the same email or which address him by another editor's name. Big oops.
Patience Is a Virtue
A pet peeve with Sara Spector, who edits for Material Handling Product News, is someone who calls within 24 hours to confirm that she received the press release.
The problem is that editors can receive hundreds of press releases in a day. Save the follow up call for editorial pitches – and do give it more than a day. I have found if you keep your call brief and punchy in addition to doing your homework, often you will land the placement.
Sharing is Nice
Communicating with an editor does not always have to be about you. Every day countless newsletters tumble into our inbox. If you see a hot item that applies to one of your editors, pass it on with the header "ICYMI." You want to make sure the topic is truly unique and newsworthy so as not to diminish the impact of this good deed by overdoing it.
Build a Long-lasting Relationship
A PR professional's most valuable assets are his relationships with editors. Cultivating these connections has as much to do with the success of your program as your content – which will be even more meaningful when it finds its way into print.