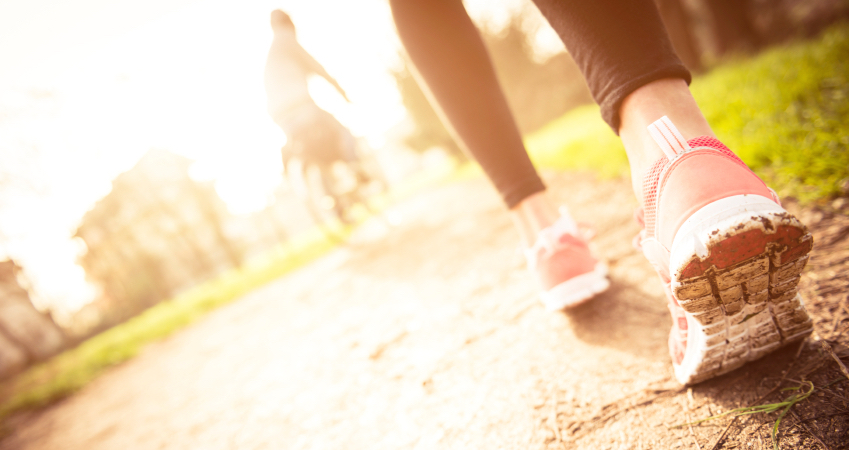 Whatever your feelings may be about LinkedIn — love it, hate it or somewhere in between — it is an important and necessary social network for you and the B2B company for which you work. It's become the go-to tool for finding new customers and employees, connecting with colleagues and for sharing content that can substantially contribute to your inbound marketing efforts.
Given the importance of LinkedIn for finding people and connecting with prospects, it behooves you as a marketing manager to make a concerted effort to help individuals within your company improve their personal profiles to enhance their visibility and searchability while elevating your company's presence in the process. Whether you pull together your own mini-seminar for a group of key players in your organization or work with them individually, here are 7 things to cover to get those profiles to work harder and smarter for you.
1. Profile Basics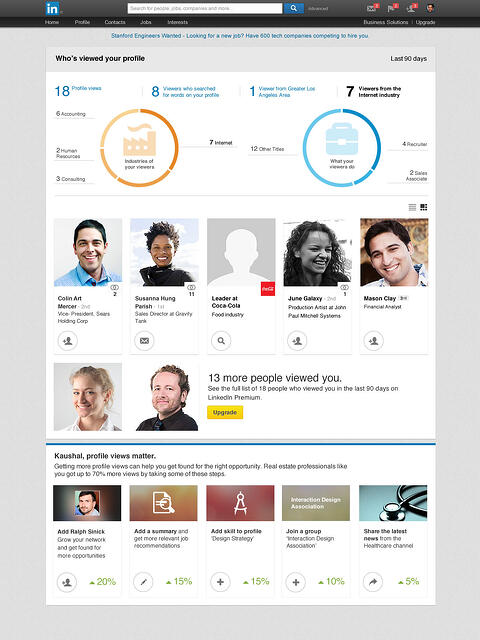 These are the entry-level, common sense things, including (but not limited to):
The name line only contains the person's name and not an additional descriptor
Having a professional profile picture (no selfies, no cropped-down wedding or vacation photos, no party pics, etc.)
The person's job title is correct
The headline is appropriate and industry-relevant
Making sure the company name is correct and consistent
The company name is linked to the LinkedIn Company Page
Relevant contact information is at the top of the profile
2. Public Profile, Named URL and Badge
For a LinkedIn profile to be found by a search engine, or another LinkedIn member, it's got to be marked as visible to everyone. A private profile simply cannot be found by anyone beyond a first-level connection and won't do you any good. To check/change the setting, go to Edit Profile and then View Profile As > Manage Public Profile Settings > Customize Your Public Profile > Make My Public Profile Visible to Everyone. From there, you can customize what is shown in the public version of your profile
While this same screen is open, users should customize their public profile URL to be linkedin.com/in/name, which will help them be found via the search engines versus something like the "default" linkedin.com/in/xyz432oi905jklop. Lastly, users can set a Public Profile Badge, which they can then include in their email signature, blog, etc.
3. Keywords
Keywords improve search results both in the SERPs and on LinkedIn itself, so it just makes sense to incorporate them into profile text. Work with your people to think about the types of things for which you and they want be found and the types of people who may be searching for them. As you work with them, document the various words and phrases that are pertinent to your business and the individual. Then, take full advantage of the total number of characters that can be used for each profile section, but don't fill space just to fill space. The sections character limits are:
Headline: 120 characters
Summary: 2,000 characters
Specialties: 500 characters
Position Title: 100 characters
Position Description: 200 minimum/ 2,000 maximum characters
Interests: 1,000 characters
Skills: 61 characters
Of all the sections, the headline is probably the most visible; so don't keep the default, which is a person's current job title. Instead, maximize the impact of the headline, conveying at glance what you do and where/for whom. So instead of just keeping the default Engineer, for example, use something like Design Engineer for World's Largest Heavy Truck Manufacturer, which is more descriptive and includes keywords someone may be searching for.
4. Website links
Each profile can have 3 websites listed, enabling users to check out sites associated with them while providing some great external links. At least one of the sites should be for your company and another for its blog and maybe the company's social media account for the third listing. This is another place you can 'override' the LinkedIn default description (in this case "My company" or "Blog") to incorporate keywords for the descriptions (e.g., Heavy Truck Engineering in Minnesota).
You can add websites by clicking the Contact Info box near the bottom right of your profile overview section and then:
Click the Edit icon next to Websites.
Choose Other from the type of website dropdown list and type in your website title.
Add your website address into the URL
Click Save.
5. Recommendations
Because they provide a glimpse at who you are and how you work, it's just logical that recommendations are a good thing to have on your LinkedIn profile. In addition, the number of recommendations you have is criteria for how you rank in a LinkedIn search. When requesting a recommendation from someone with whom you've worked, be polite and prep the person a bit. You don't want to be disingenuous and write it for them, rather provide parameters about the types of things they could include in their write-up, such as your expertise, work results, a type of project, etc.
6. Share Content
LinkedIn isn't (just) a "resume service," it's a social network. Work with staff to share company content (blogs, news, jobs, etc.) on their profiles helps keep your messages out there, contributing to better search results, but don't limit them to only sharing company branded content. Encourage them to share content or ask questions in LinkedIn Groups they join that reflects them and their professional interests as well.
Sharing content is where they can start making additional connections with others on the network. A good way to start doing that is providing a shout-out to others (individuals or companies) on LinkedIn. All you have to do is type an "@" sign prior to typing someone's name in an update. LinkedIn will provide a dropdown list of your connections or companies and all you have to do is click on it. The name will be hyperlinked to the profile and LinkedIn will send a message notifying them that they were mentioned in your update.
7. Build Connections
Encourage your staff to consistently connect with people the work with or encounter – including current customers. This will help them develop additional awareness of both themselves and your company in general. In addition, having more connections can help improve traffic to and engagement with the company content they post.
While this list of 7 things for improving LinkedIn profiles is by no means an all-inclusive list, it provides a great start for helping the people in your B2B company optimize their profiles and increase organic search traffic that will ultimately point back to your organization.