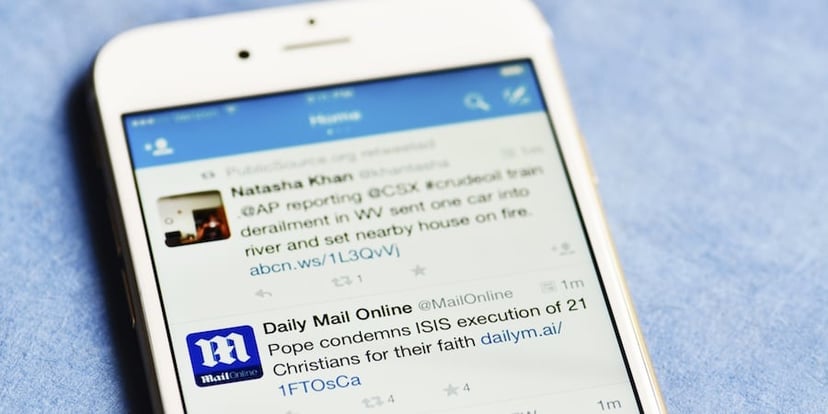 Last month, Twitter rolled out a new design update for mobile and desktop users. The new look wasn't a radical change from their previous layout, but it did enhance certain features and tweak the look of some things. Specifically, they added a new side navigation menu to reduce clutter, changed the reply icon from an arrow to a speech bubble, made the icons a lighter grey color, made the section headers bold text, and retweet and like counters now update in real time to better show if a tweet is going viral.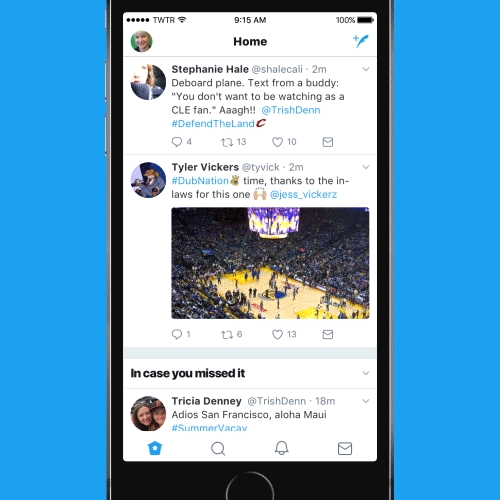 The changes are very user-friendly and should help foster more engagement and interactions on the app, but does it mean anything for businesses?
Eh, sort of.
One of the least talked-about features of the new update was Twitter's decision to make the section headers bold text to help them stand out a bit more. And while the introduction of the "In case you missed it" section happened several months ago, it's now more prominently displayed in your news feed. If you don't log onto Twitter all weekend, for example, now one of the first things you see, and almost impossible to miss, are your "in case you missed it" tweets. These are a collection of tweets from accounts you follow that Twitter's algorithms have deemed important to you, mainly with accounts you frequently and recently interacted with.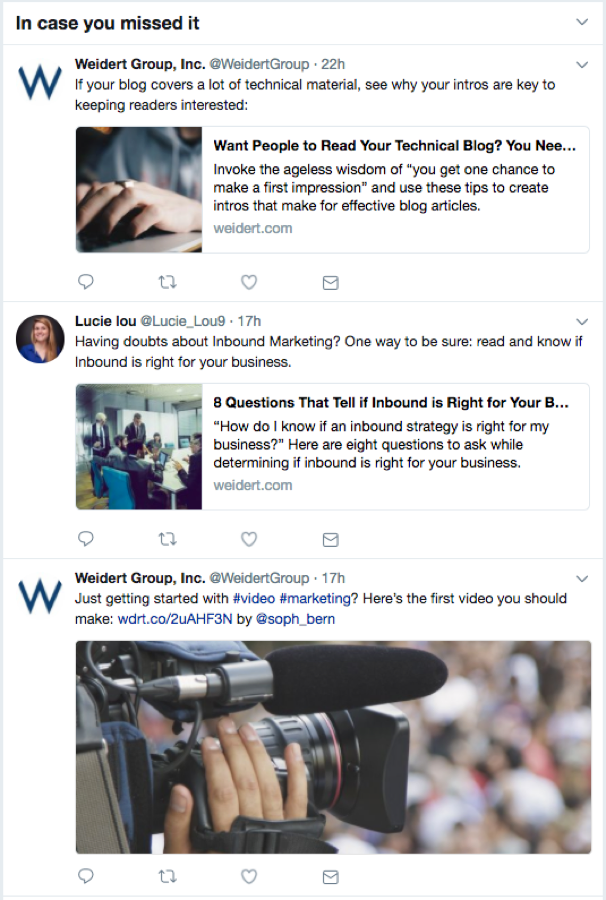 For businesses, this means that customers and prospects who follow your account have a better chance at seeing your tweets, which has always been one of the hardest parts of using Twitter. However, it doesn't guarantee anything, and the "In case you missed it" feature can also be disabled by a user. If you've recently noticed an uptick in interactions on tweets that are a couple days old, you can thank Twitter for helping them stand out a little better in your followers' newsfeeds.
As always, you can stay up to date with all of our latest blogs and agency news by following @WeidertGroup on Twitter!