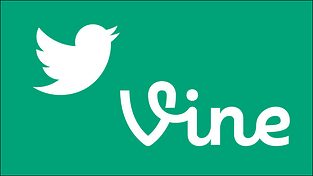 On January 24, Twitter introduced a new video sharing service that lets you capture and share short looping videos. The application allows users just 6 seconds or less to share ideas and thoughts that have been recorded on their smartphones.
Vine stresses the idea of creativity within a short time frame, as does Twitter with its 140-character limit.
Even with just 6 seconds to get attention, a short-but-sweet video offers brands a unique opportunity to go viral. And it's easier now that Twitter bought the application because the video plays directly in your Twitter feed when you tweet a Vine video.
Some brands have started using this new social media tool, but most are sitting on the sidelines, wondering how to incorporate it into their social media marketing strategy.
So what can you be doing to achieve social media marketing success with Vine?
Twitter's Vine App: 4 Simple Steps For Social Media Marketing Success
1) Use Time Lapse: Form a short story around the message you're trying to convey using time lapse to capture all the elements that need to be shared. That story could highlight products or services your company wants to promote, show your processes in action, thank your customers or feature a customer testimonial.
2) Include Relevant Hashtags: Be sure to include relevant hashtags on Vine, just as you do on Twitter for posts. By using hashtags, your video and company Twitter account are more likely to be found and to gain more followers.
3) Be Stunning: With just 6 seconds, you have to hit viewers between the eyes both visually and with audio in order to leave an impression. Motion, color, and a catchy music track all give a video a powerful boost.
4) Share Your Content: Include a link to your Twitter account and other social media platforms from Vine. Don't forget to link back to your website, and embed your video into your blog content for maximum sharing power.
While Vine is still relatively new and currently only available on the iPhone and iPad Touch, its uniqueness and low cost of entry are going to make this a popular and powerful way to enhance your social media marketing.
Learn the importance of social media as a component of your overall Inbound Marketing strategy by downloading our Step-By-Step Guide.