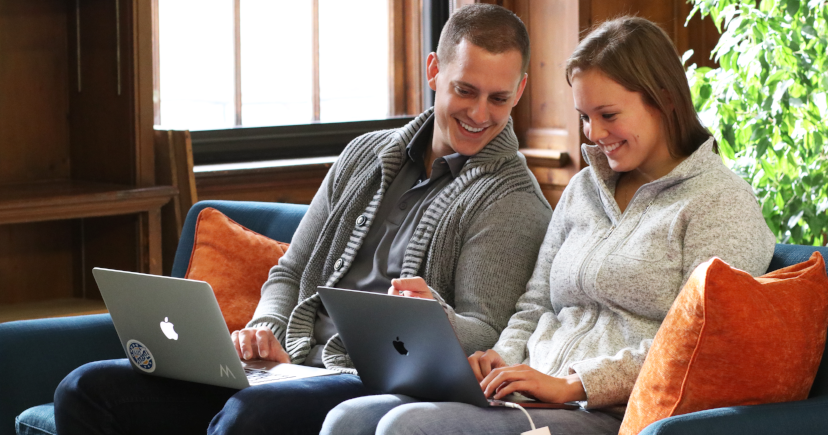 One of the absolute hottest marketing topics this year has been video. There's no denying its power to make an impression and compel action, yet some marketers and salespeople are still reluctant to adopt it, probably because there's a lot involved: a video usually requires lighting, scripting, filming, editing, etc. But marketing and sales videos don't have to be big Hollywood productions; in fact, often the simplest videos, shot from an iPhone or computer, are the most effective.
To show our clients how easy it is to leverage video for a wide range of business development purposes, we asked everyone in our office to produce 10 videos using the cameras on their computers and two different video tools. The point was to have our own people try video as a way to communicate, to familiarize them with the platforms available, and to make them more comfortable on camera. The goal of this experiment was to get first-hand knowledge of how easy it is to create, and how effective it is as a business communication tool.
How Our Experiment Worked
Every team member created 5 videos using Wistia's Soapbox platform, and 5 using GoVideo by Vidyard (which is built into HubSpot's video tools). We gave them 2 weeks to create their videos, and now that the experiment is done and 200 videos are "in the can," we can share some of our findings!
Biggest Takeaways
Video is very personal. Employees were able to express certain elements of Weidert Group's culture code, making videos that offered "high fives" to team members and celebrated company successes. The team suggested we also use video to make company announcements more interesting and exciting, both for internal and external news.
Video gets a better response! It seems people can't resist clicking on a Play button. When a video is embedded into an email, that email got opened more quickly (and was viewed more often). Our VP of Business Development created quick one-on-one sales videos to connect with prospects she's been working with and saw that most of the emails were opened immediately — and many recipients responded more quickly than just text emails. People appreciate not having to read another email and seeing a face builds trust.
Video is a simple, straightforward alternative to long emails,

especially when the topic is complex. Rather than having to articulate thoughts and ideas via email, where things can be misunderstood, people were able to share more conversationally, explain more succinctly – and take less time doing it. As an example, I

used video

to explain to everyone how to improve the lighting of these experiment videos (it was a very "meta" moment).
Video is great for training. Some of our team created short videos explaining how something was done or where it was located. These informative videos will have a long shelf life and can be useful the next time the issue comes up or when onboarding new employees.
Video is a productive way to update clients. Our creative team was able to show clients the progress being made on their projects in real time. For example, I shared my screen in a recording to show a client how a video was coming along and ask for their feedback about a couple different options I demonstrated on screen (the same could be done with a copy document or layout). Sharing a screen this way makes clients feel more engaged with the project and gives them an opportunity to share immediate feedback instead of sending multiple rounds of files and emails back and forth.
Of the two platforms used (Soapbox and HubSpot/GoVideo), Soapbox was a little easier to use and had a couple of additional editing features, but the capabilities of the two are very similar. Both platforms are free, though the HubSpot option is limited to 250 videos total in your portal, which can add up quickly if you're using 1:1 sales videos and sending them through the HubSpot CRM.
If you thought video had to be some elaborate, scripted production that requires lots of planning and resources, think again! Creating something customers and prospects will be excited about is as simple as turning on your computer and hitting "Record."
Learn more about the power of video and why you should be including it in your marketing by downloading Why Video for B2Bs infographic now!