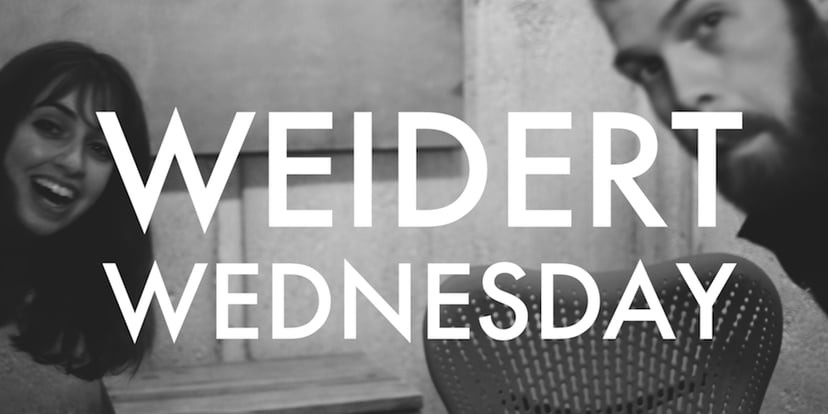 When was the last time you watched a video online? Chances are, you've probably already watched at least one today. With nearly everyone owning a smartphone, tablet, or computer these days (sometimes all three), people are browsing the web and consuming media at an all-time rate, and it's showing no signs of slowing down. More than 1 billion hours of video are watched on YouTube each day, and 45% of people watch at least an hour of video on Facebook or YouTube each week. In many instances, it's now the preferred way to learn about something, and for businesses, video provides a valuable opportunity to showcase your company in a way you just can't through words.
While video content can sometimes be difficult to create and more time consuming than just writing a blog, it's worth the effort you put into it, and keeps you competitive with the 85% of businesses that now have staff to create videos in-house. With video, it's not just one way to market your company anymore; it's become the most effective type of content you can produce, and if you need more convincing to start using video in your inbound marketing strategy, here are 5 reasons video is essential for today's marketers.
Thanks for reporting a problem. We'll attach technical data about this session to help us figure out the issue. Which of these best describes the problem?
Any other details or context?
message
In High Demand by Website Visitors (Helps Build Trust!)
With nearly half of all internet users watching at least an hour of online video each week, it's no surprise that video has taken over as the best performing content online. According to HubSpot, 43% of people want to see more video content from businesses, and when you think about what a video provides, it's easy to see why. Video is great for building trust with your audience, because they're able see faces, hear voices, and see what's being described right in front of them. It's the perfect medium for delivering valuable information essentially face-to-face, and it engages even the busiest buyers who don't have to time to read something. In fact, 59% of executives agree that if both text and video are available on the same topic, they are more likely to choose video, and a whopping 90% of buyers say that product videos are helpful in the decision-making process.
The Best ROI of Any Marketing Content
While inbound marketing typically has a better ROI than traditional tactics, when it comes to inbound marketing tactics, 51% of marketing professionals say video is the type of content with the best ROI. This shouldn't come as surprise when you see the conversion statistics in my next point, but when you think about the time and resources it often takes to create a high-quality video, having the best return on investment of any content type is truly a testament to the power of video today.
Video Creates More Views and Conversions
With internet users being so heavily drawn to video content these days, the impact videos can have on your conversions and bottom-line can be monumental. According to 70% of marketers, video produces more conversions than any other type of content, with the average internet user spending 88% more time on a website with video. This goes back to video's ability to engage customers, and it also helps attract them to your site as well. Companies who use video enjoy 41% more traffic from search than non-users, with video also driving a whopping 157% increase in organic search traffic from search engines. On social media, videos are some of the best performing content, with social video generating 1200% more shares than text and images combined.
The Best Content for Manufacturers
When you think about companies using video to market themselves today, the first thing that likely comes to mind are all the viral ad campaigns you see for consumer products. However, what if I told you that the industries creating the most video content today are actually the high tech and manufacturing industries? In fact, more than 89% of manufacturing marketers use video in their content marketing with an effectiveness rating of 70% (ranking only behind in-person events). With video, manufacturers can give their prospects a first-hand view of their operations, products, and facilities, as well as well create helpful explainer videos, product demonstrations, customer testimonials, and more.
If You Aren't, Your Competitors Are
Of all the statistics we've shared so far, the fact that 85% of companies are now creating video content in-house should be the most alarming if you're part of the 15% that isn't utilizing video. B2B buyers prefer to do their own research online these days, and video is one of those things that helps make doing online research so easy. People don't just want an explanation; they want to see it in action for themselves, or have someone explain it to them, without needing to read a 2,000-word blog. If you aren't going to make a video that can help, your competitors will, and they'll be the ones reaping the rewards of more traffic, more conversions, and more sales.
Want to get more ideas on what content to create? Download our content creation worksheet!