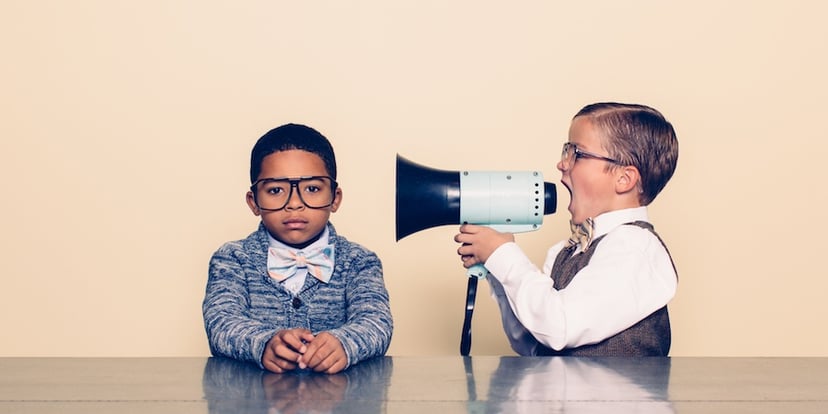 The difference in results between an organization that commits to its inbound marketing program and one that doesn't is remarkable. Clients that do the work necessary are seeing terrific success: leads are up, new customers are up. Those that cut corners, miss deadlines, don't sweat their personas pain points and in general fail to execute their inbound programs as recommended see results that are disappointing compared to initial goals, and usually determine that "inbound doesn't work."
Inbound works when you do it right. It's that simple.
Most businesses implementing an inbound strategy understand that an inbound program doesn't execute itself; it takes disciplined work on the parts of both the agency and the client. When you get complacent (or lazy) and blogging trails off, content doesn't get created, and social media gets put on the bottom of everyone's to-do list, the bottom falls out of results.
How can you avoid this fate? Having watched dozens of businesses undertake inbound we can tell you that these are the three best ways to ensure your inbound marketing program will fail:
Don't view each of the components of inbound as necessary, integrated, and interdependent.
Inbound marketing is a variety of integrated components that includes social media, an optimized website, blogging, content development, search engine optimization, lead nurturing, sales enablement, analytics and other components. If the inbound agency you're working with determines that 2 blog posts a week is optimum for your business and industry, don't think you can cut down to 1 a month without affecting your results. Don't think you can stop developing content and just continue to promote the 3 pieces you've been offering for the last year and continue to bring in new leads. Don't think you can fall off the face of social media earth and it won't make a difference. We know that when you decrease activities, your results will take a painful hit. A good inbound agency will have put significant time and effort into determining the right levels of social media engagement, blogging, content development and nurturing workflows, and messing with it will, almost immediately, erode results.
Don't have someone good on your side dedicated to your inbound program.
We tell clients that inbound marketing is like a gym membership: just buying a membership has no health benefits – you have to do the work if you want to get fit. Inbound requires at least one person on your team dedicated, at least in part, to make managing your inbound program from your end his or her full-time job. This person needs to actively participate in everything that goes on – he/she might be rallying people at work to write blog posts or to act as subject matter experts for blog posts your agency will write. It might be providing materials from which your agency can write advanced content (ebooks, tip sheets, guides, etc.), it might be reviewing analytics with your agency or simply approving the social media posts that are proposed. Bottom-line, without someone on your team to champion your inbound program and make it a priority, your inbound program won't be successful.
Don't use social media to spread your messages.
When we talk to B2B companies about social media, we're not talking about hanging out on Twitter or sharing company picnic photos on Facebook. We're usually talking about LinkedIn – because LinkedIn works. Period. Last week one of our clients posted to LinkedIn with a link to a piece of content about how to reduce downtime of a piece of industrial equipment. 526 people clicked on the link to view the content. Would you like 526 prospects to know what you have to say about your product?
Some of our clients have made social media engagement a requirement for its employees, and they track activity and measure success. Once they see how well it's working, few if any employees argue about its value or the time it takes. Trust your agency when they tell you that if you join relevant LinkedIn Groups and post to and engage on these groups, you will see results. If you post content to your own LinkedIn profile, you will see results. And if the time commitment is too much for your people, ask your agency to do your social media for you.
There are a number of other ways to ensure your program doesn't work, like:
choosing the wrong agency
ignoring sound advice
not publishing content focused on what prospects want to know (and instead focus on what you want to tell them)
publishing content of low quality and/or value
not being patient for results (it's not an overnight thing…inbound results usually start really kicking in after about 6 months of activity)
We've been doing inbound, for ourselves and for a variety of client types, for nearly 7 years, and we can tell you with great confidence that the things we've outlined in the post are critical to the success of your inbound program.
If you have an inbound program, do the work necessary to make it a success. Or the next blog post you'll need to read is "How to Tell My Boss I Wasted a Bunch of Company Money."