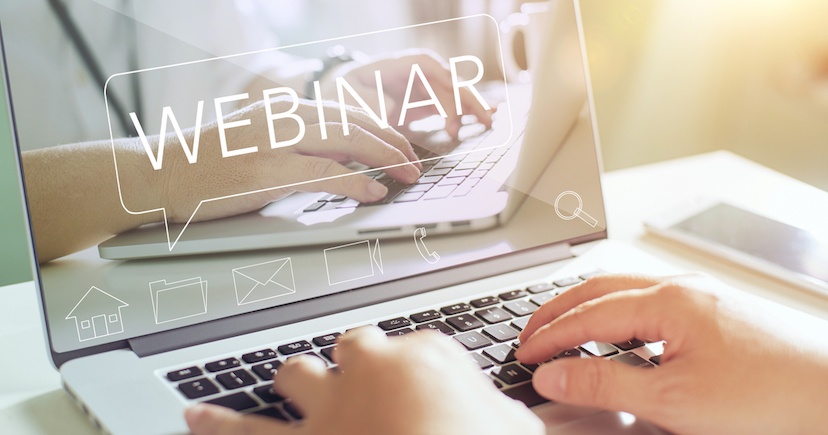 B2B webinars can be an excellent addition to your marketing program. They not only offer a way to provide a valuable marketing monologue, they also present an opportunity to open a dialogue with a targeted audience.
Webinars can be very valuable to manufacturers and other B2B companies looking for ways to bolster their marketing programs. Namely, they can help establish brand recognition, earn credibility, and secure sales leads.
In 2017, GoToWebinar discovered that "73% of B2B marketers and sales leaders say a webinar is the best way to generate high-quality leads. "
Measuring the Value of B2B Webinars
Determining the true value of a webinar requires the use of metrics that will allow you to create benchmarks for success. Start by tracking and analyzing these five main metrics:
1. Click-through rate
The click-through rate tells you how many people registered for your webinar compared to how many clicked through to the registration page. This can provide insights into how effective your calls to action (CTAs) are.
Another valuable takeaway you can learn from tracking click-through rates is how accurate your message and value proposition targeting are. Do people engage with the copy on your CTAs and landing page, or are they not seeing the value?
You know your webinar marketing elements are working well when they achieve a click-through rate of 25% or higher. Anything over 25% is good and anything over 33% is phenomenal. If your click-through rates are well below 25% it could indicate a targeting issue.
2. Attendee engagement
Keeping people engaged during a webinar with participation polls, chats and quizzes can go a long way towards moving them deeper into your sales funnel. In addition, polls offer valuable insights into the needs, wants, and behaviors of your audience.
Here are some tips for learning as much about your audience as possible during a webinar:
Ask open-ended questions such as, "What type of solution are you looking to find this year?"
Ask them to rate ideas, research, and solutions presented in the webinar based on a scale
Open up a "questions and answer" chat to close out the webinar
This will allow you to measure your audience's engagement and implement key takeaways that can improve future performance.
3. Leads generated
This is the easiest and most simple metric to track, but also one of the most important. The people who sign up for your webinar instantly become leads. However, chances are the majority of those leads won't attend the webinar they sign up for, even if you maximize the chances that they do. That gives you an opportunity to reach those non-attendees with email drip and retargeting campaigns.
While not all who register may attend a webinar, you can still work them through your sales funnel to become paying customers.
4. Ratio of registrants to attendees
Research shows that approximately only one-third of people who register for webinars actually attend them. As previously mentioned, those who don't attend still become leads, but the fact remains that something prohibited them from attending in the first place.
Tracking this metric is a great way to gauge the overall interest of your audience in your initial marketing message.
5. On-demand views
This metric refers to the number of people who watch the post-live recording of your webinar. These post-attendees present a valuable collection of leads that either watched your webinar live and returned to re-watch the recording or didn't watch it live and watched a recorded version later.
Either way, these leads demonstrate a high level of interest and should be nurtured into qualified sales leads.
Turning Data into Action
B2B webinars are an excellent opportunity for generating new leads but it's even more important to collect data from the leads post-webinar so you can begin driving sales.
Analyze each of these five metrics from your webinars and determine how you can use takeaways to improve results the next time. Once you have a clear picture of how each metrics affects your marketing program, you can begin to establish benchmarks and compare future performance.