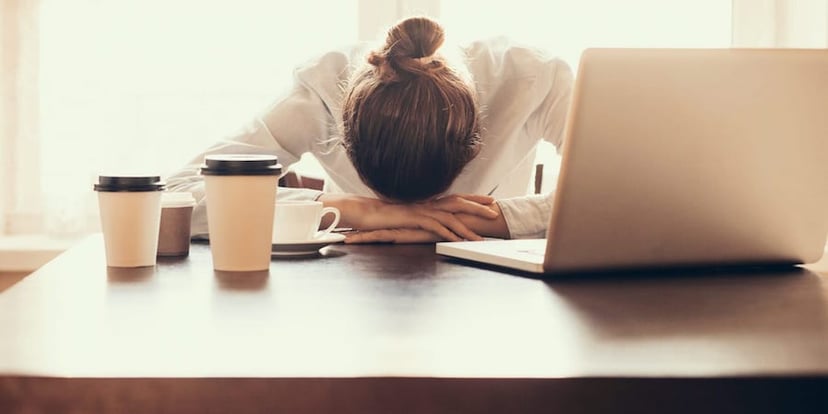 Sure, it may be as simple as capturing an enticing photo, writing a short caption, and uploading your post to a social media page. But when you get down to it, social media marketing is a bit more complicated considering the nuances of each platform, the ever-changing algorithms of each platform, and whatever is trending at this very moment. To save you time and stress on your social media presence, we've leaked the secret to an all-encompassing social media game plan.
That is, to have a default weekly social media game plan. Having a default weekly social media plan minimizes the time you have to spend thinking of what you should post about, therefore simplifying the content you have to create and curate.
Now, keep in mind, that each platform is different. What you post where, when you post, and who your audience is will change for each platform and each industry. The primary platforms B2B social media marketers should probably be covering are LinkedIn, Twitter, and Facebook.
Let's Start with the Basics: Know your Platform-specific Audience
As you would create a target persona for a new client or industry, generate a few prospect personas for each social media platform. Here are a few questions to consider:
Who uses this platform?
Demographics: age, title, role, education, background
Gender
Business experience
Why does prospect X use this platform?
Entertainment
Education
Research
Networking
What information are prospects looking to gain from this platform?
Facts
Gossip
What's trending
News
What and how are prospects searching on this platform?
Hashtags (#)
Keywords
Pages
Trending topics
Lather, Rinse... Rethink!
Just because you created concrete target personas for each platform within your industry, does not mean these personas are stagnant. They will constantly require minor adjustments as trends and audiences change. The more you post, the better you will be able to judge just how effective your posts are at attracting and engaging a specific target audience.
Reduce Stress With A Weekly Default Game Plan
Now that you've determined where you're creating content and who you're creating content for, you can establish that weekly default social media game plan. All you need to do is choose five different themes, topics, or categories for each day of the work week. The topics should be broad enough to encompass a wide range of posting possibilities, while at the same time narrow enough that you don't have to think too much about each post.
Here's an example of a possible Instagram social media default week, with the goal of highlighting the Weidert Group company culture within our Appleton, WI and inbound marketing communities. We also tend to post on Instagram between 4 and 5 p.m. because it's the end of the day, so we had time to create and curate content. Be sure to check out "The Best Times to Post on Social Media Sites" to find the best time for you.
| | | | | |
| --- | --- | --- | --- | --- |
| Monday | Tuesday | Wednesday | Thursday | Friday |
| Feature a specific employee | Statistic, fact, news, or quote in image form | Feature a specific employee | Content that highlights our workplace | Use up a special, one-off idea. |
With a default plan like this, you come into work each day with a basic idea of the content you need to create. Additionally, the more consistently you utilize this game plan, the more your team will become familiar with it, and will be more likely to generate spontaneous ideas and contributions for your social media.
Diverge from the Plan When It Makes Sense To
The beauty of a default week for your social media plan is that it makes your baseline a well-oiled machine, giving the social media manager more time to think of unique ways to diverge from the plan. When there's news in your industry or you feel really inspired by a great idea for your social audience, then you can break from the default and mix it up.
It's Okay to Repeat
Don't forget, just like blog content, you can repurpose social media content when appropriate and relevant. For example, we repurpose our Instagram posts in a Company Culture album on Facebook and Pinterest. Also, because of the posting and algorithm nature of Facebook, we don't post our Instagram photos everyday, but we wait a week or two before uploading several photos so we don't bombard our followers with photos every single day. Additionally, we wouldn't post our Instagram content on LinkedIn or Twitter simply because they're not the appropriate platforms for such content.
But don't be intimidated by the beautiful photography, witty videos, and intricate infographics that many social media gurus are famous for. You have great ideas that probably just need a little bit of organization and confidence. Both of which will come with practice, analysis, and above all—consistency.