Appleton, WI — Weidert Group, a B2B inbound marketing agency and Platinum Level HubSpot Partner, has been included on the 2019 Top SEO Consultants list by FitSmallBusiness, the leading digital resource for small businesses, making Weidert Group one of only 20 agencies in the United States to be selected.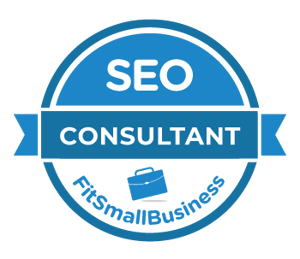 "The goal of this list is to inform small business owners about helpful SEO consultants that they can work with to strengthen their business," said FitSmallBusiness co-founder David Waring. "We found that the consultants listed have outstanding expertise, services, and credentials in the SEO industry."
Greg Linnemanstons, president of Weidert Group, says being named to the list can be attributed in large part to the agency's Director of UX, Jonathan Stanis. "Jon heads our search engine optimization team, using the latest in SEO, web, and design technologies and principles to deliver maximum ROI to our clients," he said. "It's a thrill to be recognized by FitSmallBusiness as an industry leader. Weidert Group's mission is to help all of our clients, especially small- and medium-sized businesses, achieve profitable growth, and making this list validates our efforts," he said.
About Weidert Group, Inc.
Weidert Group, founded in 1980, is a full-service business-to-business inbound marketing agency that has been a certified HubSpot Agency Partner since 2011, and achieved Platinum status as a top partner in 2015. HubSpot is the global leader in marketing automation software, with over 56,500 customers in more than 100 countries. Weidert Group provides all components of an effective inbound marketing and sales effort, including web design, search engine optimization, content strategy, social media strategy and promotion, lead nurturing, marketing and sales training and process design, and overall marketing management. Clients represent primarily business-to-business organizations in industrial manufacturing and related services, financial services, insurance, A/E/C industrial services, and industrial distribution.
About FitSmallBusiness
FitSmallBusiness is the leading digital resource for small businesses, providing the information they need to succeed. Co-founders David Waring and Marc Prosser started FitSmallBusiness in 2013 because, while building their own business, they noticed a distinct absence of quality small business content online. They launched FitSmallBusiness to fill that hole and hired experts with real-world business experience.