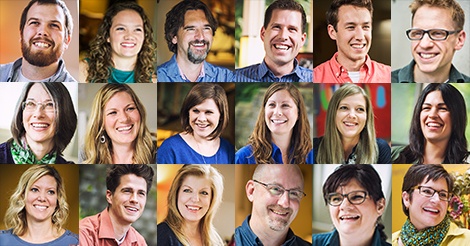 Appleton, WI – Weidert Group, a B2B inbound marketing agency and platinum-level HubSpot partner, today announced aggressive hiring plans.
On the heels of unprecedented revenue growth since early 2014, and the steady addition of new positions during the past 18 months, the firm announced the intention to add five new positions as fast as they can identify the right candidates. Additionally, they have begun working to address workspace capacity issues by engaging local commercial real estate brokers to study workplace options.
A longstanding fixture in the Fox Cities, Weidert Group began reinventing itself as a B2B inbound marketing agency in 2011, and now primarily focuses on industrial manufacturers and related service providers, as well as financial services companies. Weidert Group's clients and partners span North America and Western Europe.
Growth plans include a statewide search for the following positions:
Inbound Project Managers – associates with traditional account coordinator-type experience who manage client projects and work under senior leaders to become future inbound marketing program directors
Inbound Project Assistants – entry-level positions for college graduates looking to learn inbound marketing from one of the country's leading HubSpot partner agencies
Copywriter – an experienced writer with the ability to craft persuasive copy for a wide variety of client/product/industry types, and in multiple formats (blogs, long-format, video, radio, etc.)
Website Development Manager – a new agency role that will oversee Weidert Group's specialization in building inbound websites on the HubSpot website platform. Experience with HubSpot not necessary but a plus
Front-end Website Designer – a designer/developer who has both left-brain and right-brain skills; an in-depth knowledge of HTML5/CSS3, JavaScript, and PHP, complemented by superior design skills
"We've typically been conservative about staff additions," stated Weidert Group president Greg Linnemanstons, "but with the growth we're experiencing we recognized the need to be both aggressive and deliberate in creating new positions that will allow us to fully satisfy the expanding expectations of current and future clients."