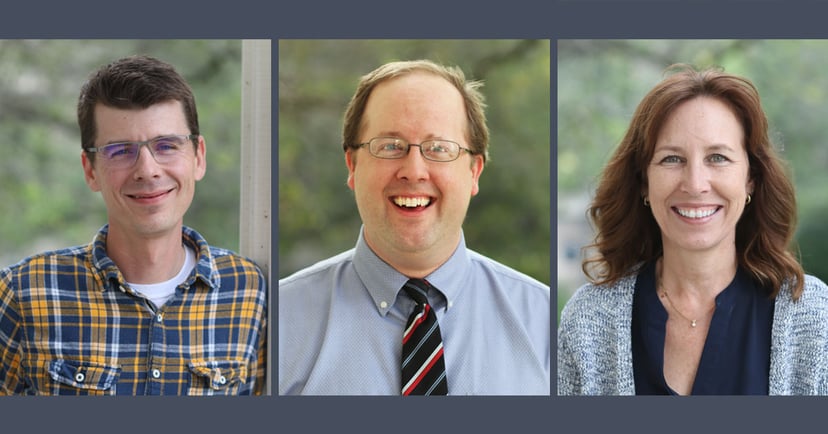 Appleton, WI — One year after moving to a new facility to accommodate its business growth, Weidert Group, Inc., an inbound marketing agency, continues to expand to better serve its growing B2B clientele by welcoming three new team members.
"Each candidate brings a set of skills and experience that will further establish our company as a go-to marketing partner for complex B2B industries," said Weidert Group President, Greg Linnemanstons. "I've never been more excited about our team's focus and our ability to generate results for our clients."
Bryan Schneidewind joins Weidert Group as a Web Development Manager and is responsible for constructing, launching, and continuously improving client websites. He comes to Weidert Group from Santander Consumer USA where he managed the web development team for their brands including Chrysler Capital, RoadLoans.com and other branded websites.
Charles Greenley is an Inbound Marketing Specialist and comes to Weidert Group from DealerSocket where he served as a content and paid search specialist managing digital marketing ad campaigns and writing web content for auto dealerships across the country. In his role at Weidert Group, Charles provides ongoing support to clients and projects through the use of automation tools and will enhance the company's paid media capabilities.
Mary Rockman fills the role of an Inbound Marketing Specialist and comes to Weidert Group from Thrivent where she was a project coordinator in their creative services department. She also brings with her more than 30 years of experience in event planning and marketing with an emphasis on database management. Mary is responsible for providing support for inbound marketing campaigns, content distribution and data analytics to improve client results.
Each new team member has an extensive background in marketing and client services that will help fuel continued growth for the company as it continues to position itself as a leading marketer for complex B2B industries across the United States.
About Weidert Group, Inc.
Weidert Group, founded in 1980, is a full-service business-to-business inbound marketing agency that has been a certified HubSpot Agency Partner since 2011, and achieved Platinum status as a top partner in 2015. HubSpot is the global leader in marketing automation software, with nearly 60,000 customers in more than 100 countries. Weidert Group provides all components of effective inbound marketing and sales programs, including web design, search engine optimization, content strategy, social media strategy and tactics, lead nurturing, marketing and sales training and process design, and overall marketing management. Clients represent primarily business-to-business organizations in complex industries such as industrial manufacturing, distribution, insurance, and financial services.