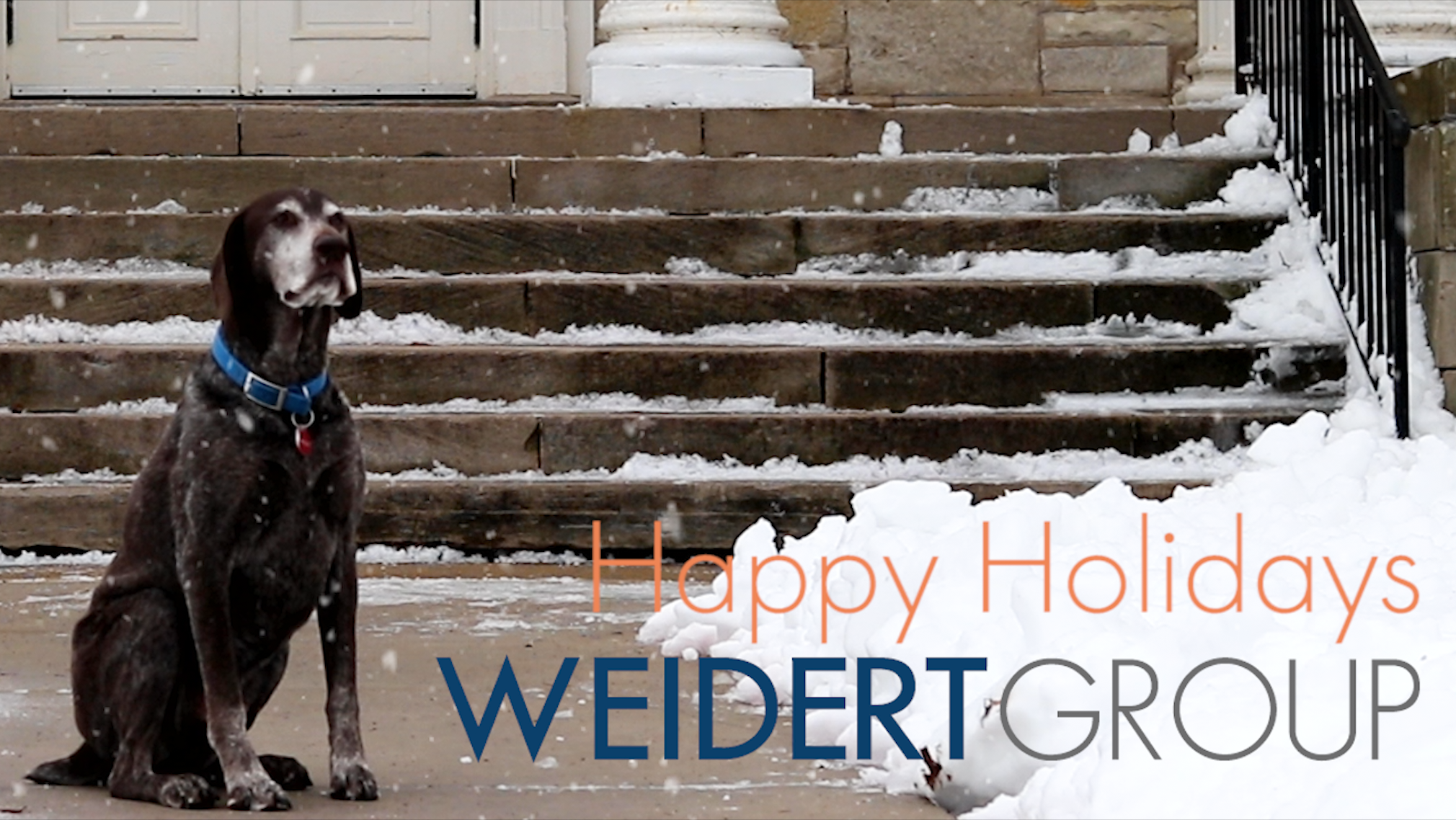 Weidert Group is alive with the thrill of Christmastime, but it wasn't always this way. If it wasn't for a spirited young pup, our offices would still be bare! Thankfully, O'Malley, one of our favorite office dogs, called in a favor with a pal from the North Pole and turned this place into a very merry space...
Transcript:
Twas the night before Christmas, when all through the place
A dog named O'Malley was starting to pace.
The people of Weidert (while generally nice),
Had forgotten to decorate – not once, but twice!
Frank said, "O'Malley, can you give it a rest?
We're just too busy to make it our best!"
O'Malley was downcast…heartbroken…sad…
'Why do my people think Christmas is bad?'
'Why aren't they joyous, why don't they sing?
Why don't they take time to hang up the bling?'
Then suddenly something rang loud from on high.
It was Santa and his reindeers (who are all trained to fly)!
So off went our dog, with a skip in his step,
To zhuzh up the offices, with vigor and pep!
With ribbons and lights and ornaments hung,
O'Malley gathered Weidert to witness the fun.
All proclaimed happiness, joyous and bright:
The entire building with now filled with light!
"Well done, good boy," they said with a reason.
"We should always take time to celebrate this season!"
Merry Christmas and happy holidays from all of us here at Weidert Group! (Including O'Malley. Woof.)