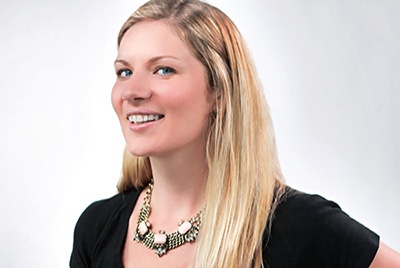 Appleton, WI – Weidert Group, a B2B inbound marketing agency and platinum HubSpot partner, recently added Katherine Wells as a new inbound marketing project manager.
Wells joins the agency after eight years at Kohl's corporate headquarters in Menomonee Falls, WI, where she worked in both paid media and marketing project management. Wells' new role at Weidert Group will center on managing client inbound marketing programs, from website design to digital content delivery.
A native of the Fox Cities, Wells' return to the Appleton area is indicative of Weidert Group's ongoing efforts to attract and retain young talent in Northeast Wisconsin. In 2015, Weidert Group was honored with a Bubbler Award as one of the "top places to work for young professionals" in Wisconsin.
"Weidert Group continues to experience strong growth, and the addition of Katherine is an important move to provide our clients with the capabilities and results they expect," said Weidert Group's president Greg Linnemanstons. "We're very excited to put Katherine's talent and experience to work for them."