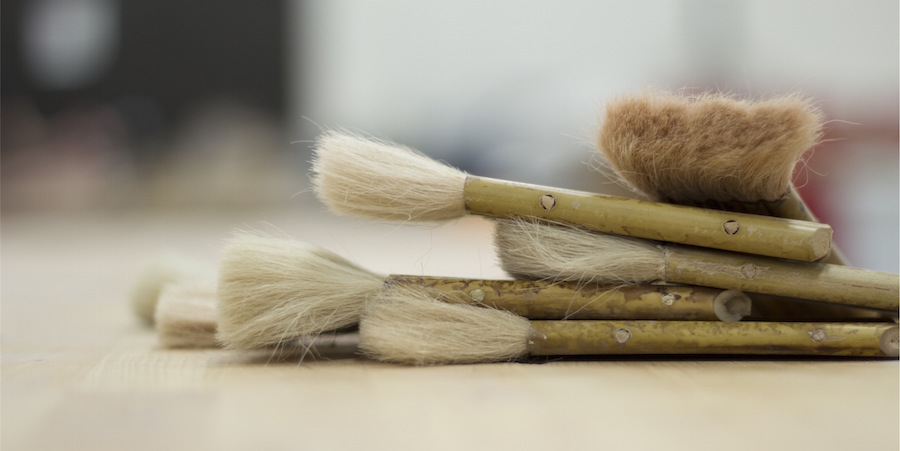 Simply put, content is the fuel that powers all Inbound Marketing efforts, but how that content is presented can take a number of forms, each with its own distinct characteristics and potential to influence a purchase.
Most of us are very familiar with blog posts: the simplest form of top-of-the-funnel online marketing content designed to provide "entry-level" information that encourages initial interaction with prospects. Developing more advanced content designed to draw leads down the funnel can be more complicated, though, especially to the uninitiated.
What's the framework of an effective white paper? How do you organize a case study? For what kinds of material is a tip sheet the best choice?
To answer these and other content questions, we've created a primer to help understand the top five content forms.
What Is A White Paper?
According to Purdue University, the term white paper was originally used as "shorthand to refer to an official government report, indicating that the document is authoritative and informative in nature."
Today, white papers are popular online marketing tools since, because of their relatively long format, they represent an opportunity to present plenty of useful, factual information to B2C and B2B consumers searching for product and service information on the Internet.
While it typically takes a persuasive tone, a true white paper presents factual, in-depth information that discusses a single topic; it can also present a perspective or argue a case. It's defining characteristics are its length (on the spectrum of short tip sheets to lengthy eBooks, the white paper is smack in the middle) and its intention: to be a mini-encyclopedia on a subject.
Here's an example: Say your company sells commercial pool chemical products and services. You'll want to include details from your material safety data sheets (MSDS), microbial comparisons to competitors' products, environmental impact overviews, safety testing methods, cost-in-use information, etc., as well as information outlining what makes your product better (more effective, less harsh, more convenient) than others on the market.
Ultimately, a white paper should have power to "tip the scales" in your favor based on compelling facts that support your position.
Length: 3-10 pages
Visuals: Charts, graphs, screen captures, relevant quotes, product images
Most appropriate place in the sales funnel/nurturing campaign: Middle
Level of knowledge required by audience: Moderate to deep
- - - - - - -
What Is A Case Study?
Pathfinder International defines a case study as, "the story behind the result of something unique, special or interesting…(that captures) what happened to bring about that result."
Case studies are uniquely persuasive because they highlight a project success and your product's role in it, and/or to showcase a specific capability. It's your opportunity to demonstrate with a real-life – not theoretical – example of the power of the solution you're proposing.
A case study should describe:
The challenge you were presented with
On what basis your organization was chosen
What other solutions may have been previously attempted and their results
The process undertaken to solve the challenge (steps, findings along the way, modifications made, if applicable)
and, most importantly, the ultimate outcome of the project
A case study will be most powerful when you can share quantifiable results: increases in productivity, reductions in downtime, improvements in ROI, capabilities added or enhanced, improved quality, increases in sales, etc.
Length: 2-5 pages
Visuals: Images of the customer's challenge (if feasible), images of your product in action on site (if relevant), data charts, quotes from the customer regarding the project's success
Most appropriate place in the sales funnel/nurturing campaign: Middle
Level of knowledge required by audience: Basic to moderate
- - - - - - -
What Is A Tip Sheet?
Entrepreneur Magazine says a tip sheet is, "a simple list of six to a dozen tips that tell people how to do something – usually how to solve a particular problem."
Tip sheets are quick-hit resources that get to the heart of a "how to" issue without getting too deeply into the details. Think of a tip sheet as something the reader can print and tape to his or her cubicle wall and reference when needed – it needs to be direct, concise and easy to follow.
Some of the best tips sheets are nothing more than bulleted lists outlining actionable steps needed to accomplish a task. For example, Weidert Group's resources page on our website offers tips sheets like 10 Simple Off-Page SEO Techniques or 13 Ways to Keep Your Blog Stocked With Great Content (and many more!).
Length: 1-2 pages
Visuals: Icons, small images that illustrate a specific bullet point
Most appropriate place in the sales funnel/nurturing campaign: Top
Level of knowledge required by audience: Low to moderate
- - - - - - -
What Is An eBook?
Within the publishing industry, an eBook is considered a book-length publication in digital form; in the digital marketing world, an eBook can indeed be actual electronic books, but we don't typically think of an eBook as such; rather, simply as a comprehensive piece longer than a whitepaper.
Ebooks are meant to answer many of the same questions as white papers but at a 40,000-foot "big picture" level rather than a 10-foot, "deep dive" level. Compared to a white paper, eBooks are:
Less technical
Designed to provide a broad understanding of a concept
Contain images that help create a visually appealing piece (whereas a white paper should focus primarily on images that help illustrate distinct points)
Length: 5 - 50 pages
Visuals: Images, quotes, charts/graphs where appropriate
Most appropriate place in the sales funnel/nurturing campaign: Middle
Level of knowledge required by audience: Moderate to deep
- - - - - - -
What Is A Video?
Well, we know that you know what a video is, but do you know what your prospects are expecting from your video?
Thanks to YouTube, videos no longer require big production budgets or extensive scripting. Some of the most effective content videos are simple product demonstrations, customers doing a testimonial, side-by-side product reviews or plant tours highlighting new machinery or capabilities.
Best of all, the new generation of videos likely shot on a phone or hand-held video camera and edited (if necessary) using readily available software like iMovie.
Length: 30 - 120 seconds
Visuals: Interspersed charts, images
Music: Simple, non-distracting background music
Most appropriate place in the sales funnel/nurturing campaign: Middle
Level of knowledge required by audience: Depends on the content, but typically low to moderate
Knowing the basics of each type of content piece should help you select the most effective one for your topics. Be sure to vary the types used – don't do all tip sheets or only videos – and measure the success of each to determine if there's a trend indicating an audience preference.
Want some more direction on creating strong, compelling content your prospects want? Download our NEW (and free!) Content Creation Template & Worksheets now.