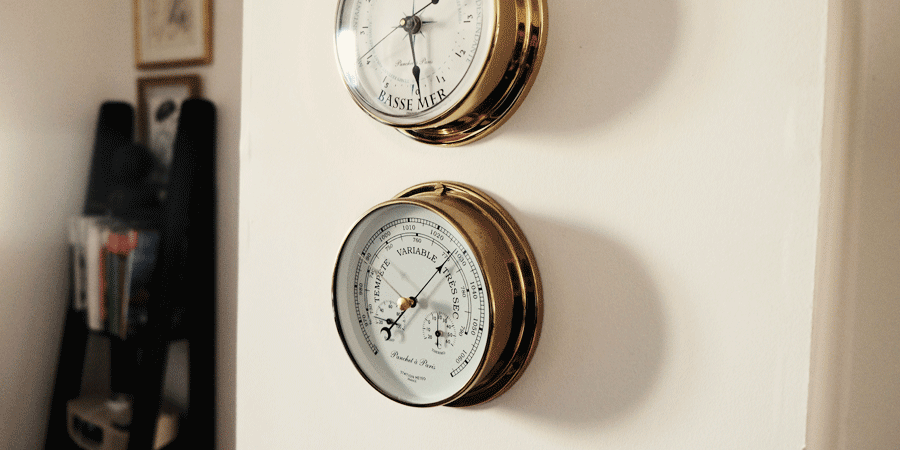 When determining how your website should rank, Google considers hundreds of different factors, including ones referred to as user signals. These signals indicate what visitors do on website based on the content's search relevance and quality. Among these user signals are bounce rate and time on page, which are often underrated in their importance and/or ignored by many marketing managers.
However, a whitepaper on SEO Ranking Factors and Rank Correlations for 2014 published by SearchMetrics showed that sites appearing in the top 5 results tended to have a lower bounce rate and a high time-on-site, which have a positive impact on rankings. In fact, users who click on the first search result stay on the page an average of 30 seconds longer than those who click the page in position 4. And the trend continues as you move further down in the search rankings.
With all that said, what's a B2B marketing manager to do to improve the bounce rate and time on site without losing her mind or wasting her time? First, let's take a small step back and review the meaning of these two metrics:
What are Bounce Rate and Time on Page?
Bounce rate, according to Google Analytics documentation, is the percentage of single-page visits (i.e., visits where the person left your site from the same page on which they arrived). Broadly speaking, bounce rate can be seen as an indication that a page isn't particularly relevant for the user.
However, as you look at this metric, you'll want to place it within the context of user behavior. For example, an engineer is researching potential suppliers for industrial thermocouples. She may pop in and out of several companies' pages as she research options. One page might not have pertinent information and she bails right away. A different page may have a lot of valuable information and she remains on it, gets what she needs and moves on to another company. Both situations count as a bounce, but in this type of context, it's not all bad.
Time on page is the average of the amount of time visitors to a page spend on it. It essentially shows you whether visitors actually spend time reading and/or interacting with your content.
Improving Bounce Rate and Time on Page
It happens to all of us: losing perspective on our site's content because we've been so close to it for so long. So probably the best way to approach improving your bounce rate and time on page is to step outside your company role for a bit and put on your "prospect/ searcher" hat. What you would enter into the search box? What questions would you want answered? What types of things would make you bounce? As you start thinking about these questions, here are a few things you should consider looking at:
Review Who the Content is Targeted Toward
For each of your site pages, what content is going to catch the attention of your searchers? What type of language should you use (e.g., general language vs. industry terms; simple language vs. technical jargon)? Who is the target persona for the page and at which stage of the buyer's journey are they at?
Equally important as the language used is how the content is formatted. So, if the page is for early in the buyer's journey, it may be better set up for fast scanning (subheads, bullets, large CTAs, images). However, if the page is targeted toward the end of the buyer's journey, more in-depth text may be more appropriate. In addition, try to keep as much information "above the fold" as possible, because if searchers don't see what they're looking almost immediately, they are very likely to bounce.
Streamline Your Navigation
Let's face it, people don't want to put a lot of effort into navigating your website. So evaluate how your navigation is set up. For a "regular" site page, think about where you want them to go next and make it easy and obvious to get there. For a landing page (which doesn't typically have other site navigation included), make sure the call to action button is large enough to be obvious and that the language on it clearly indicates the next action the viewer should take.
Link to Other Site Content
Once you have engaged searchers on that initial page, keep them on your site (rather than hitting the back button and bouncing) by linking to relevant and related site content. That content may be a related blog article, additional product specifications, a demonstration video or a free consultation offer. Place these links further down to help increase time on page.
Be Fast and Responsive
Site pages that load quickly and can be accessed on a variety of mobile devices will help reduce bounces, because searchers can quickly get to your content and in a format for the device they are using. Remember that 41% of "mobile" searchers will bounce to a competitor's site if they have bad mobile experience on yours. Also nearly half of web users expect a site to load in 2 seconds or less, and if it doesn't load within 3 seconds they tend to abandon the site altogether.
Remove Pop-up/Adjust Their Timing
It's propably happened to you. You're doing some research and find a search link that looks really promising. You click it and start reading, but a few seconds later your reading is interrupted by a pop-up that covers the screen and asks for your email address. You get ticked and then you bounce.
While pop-ups can be a great lead generation tool, they need to be set up appropriately. So first, truly evaluate whether that pop-up needs to be on the page and if it does, give the searcher a running shot at getting through the page content by extendend the timing before it appears. Page viewers may just be more willing to fill it out if they don't get interrupted.
Working to reduce your bounce rate and increase your time on page will help your click-through rate improve, the major user signal for improving your search rank. In addition, you'll begin to see conversion rates improve – and who doesn't want to see that for their site?