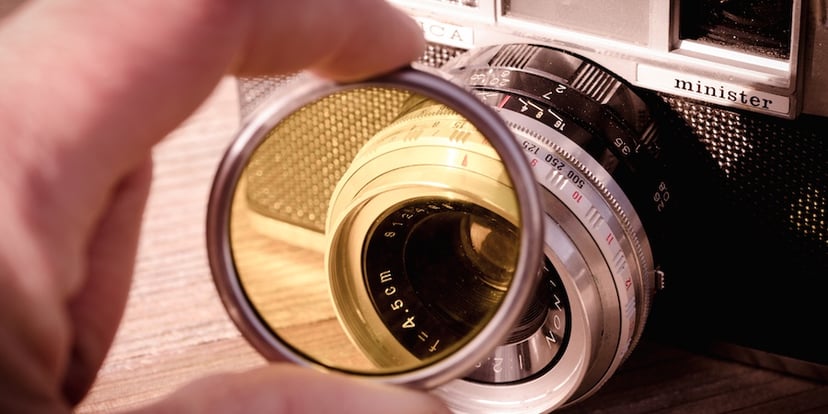 Awesome, you're here for the second half of this blog series. If you missed part 1, you can find it here. Once again we're looking at what really matters to Google when ranking your website on SERPs. Everything will be discussed from a high level but give you enough information to be dangerous to your competitors on the web. Not looking at these factors will limit the potential reach of your site and the number of leads it can bring in. Let's get started!
Site Architecture
Yawn…site architecture isn't very exciting if you're not an SEO nerd. It's important, though, because search engines will crawl your site and see how it's put together, then populate their findings on the SERPs. An awkward or broken site architecture can limit your exposure on SERPs and make for a poor user experience on your site. Bust out your site map and see if it still makes sense…it may need updating if you've made some changes!
Take a look at the pages your main menu links to and make sure that they're populated with high-quality content. Then you can dive into the secondary pages and check to see that their parent pages make sense. This is also a great time to make sure that you don't have any duplicate pages or content lurking on your site!
Errors
Everything might look fine and dandy on your website, but unknown site errors could be a hidden disease ready to tear you from the top spot of a SERP. The best way to identify errors is to check your site's Google Webmaster Tools account. If you've ever made a large overhaul to your site, then it's an absolute must to take a look.
301 redirect and 404 errors are some of the most common, but they shouldn't be ignored. You might be missing out on some valuable traffic if users aren't able to use links they've been accustomed to.
Your Webmaster Tools account will also alert you to any other errors or issues that Google has found on your site. Some users have uncovered serious errors that could've blacklisted the site on Google if the issues hadn't been addressed. In general, the more errors you have the less likely you are to rank highly on SERPs.
Social Media
Search engines will see your content and links propagate on social media, especially Google+ and Twitter. Your brand mentions, shares, and +1s are considered "votes of confidence" in a way by search engines. The greater your reach, the better off you are. It's another reason to keep your profiles up-to-date and active. Plus, if you're pumping out a stream of great content, you've got some easy stuff to share on social media that will only help you rank on SERPs.
Website Speed
I'll caveat this with the fact that as of now Google doesn't consider this one of the most important factors when determining a website's ranking. Don't skip this section, though! I'd be surprised if it doesn't increase in importance as Google puts more and more weight on the "human" factors of searches such as content and relevancy. Users don't like to wait around for a website to load – we're all used to almost non-existent load times for most sites.
Be mindful of the image sizes and videos that are embedded on your website. Even a super high-resolution background can cause long load times. You can check your site's load speed via your Webmaster Tools. There isn't an exact number to shoot for but I'd try to keep it less than a few seconds at the most.
Now You Know
Now you know enough to be dangerous and sound kind of smart when it comes to SEO. Use this series of blogs as a checklist and start going through your site. We have quite a few other blogs and guides that get more in the nitty gritty of SEO but a high-level view is the best place to start. Now get out there and start making waves with your website on the SERPs!