What does make a website "inbound-ready?"
Traditional websites are often defined by their limits:
Limited focus: Company-centric messaging
Limited space: Single topic format restricts information sharing and relationship building
Limited interaction: Other than searching for information buried on secondary pages, visitors have no reason to interact with the content and, by extension, the company
Limited attention spans: 55% of visitors will leave websites in 15 seconds or less if their expectations aren't being immediately met
Inbound websites defy limits. They are designed to engage users, share relevant content and generate leads—not merely chatter about the company.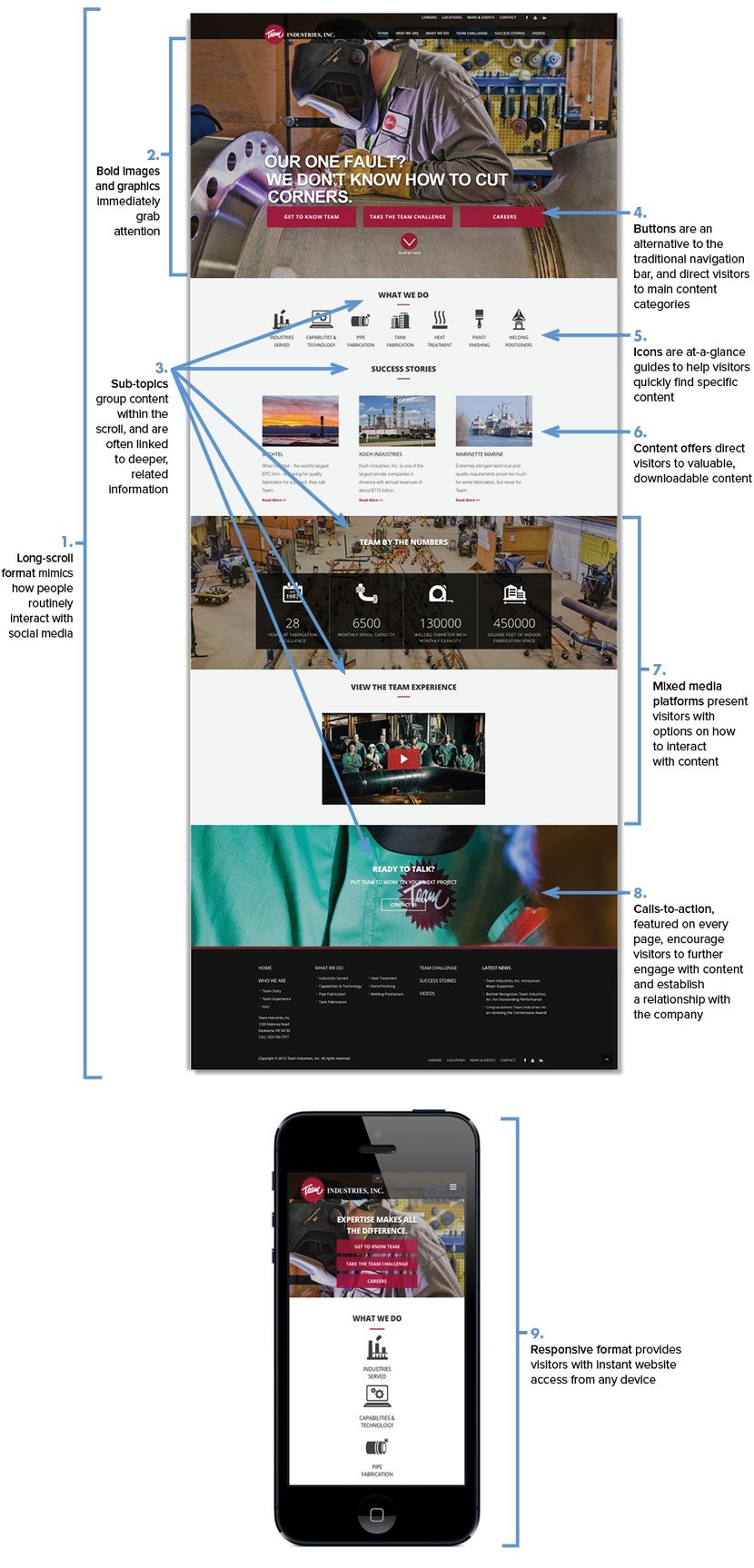 Unlike their traditional counterparts, inbound websites are not static communication tools. They offer a full user experience in an online format that is both dynamic and familiar, and deliver content that is user-friendly and valuable. Creating—or re-creating—your website to align with the preferences and behaviors of today's tech-savvy users is a value-add several times over. You can showcase your products and services in a way that makes sense to users while simultaneously respecting their time and meeting their expectations.
Additionally, you demonstrate that your company embraces progressive thinking that is, above all, focused on customer needs – a compelling message for potential clients that you can also leverage to your competitive advantage.
Above all, an inbound website is foundational to an overall, powerful inbound marketing strategy that, when implemented, is your true path to sustained growth. Find out more in our free guide below!