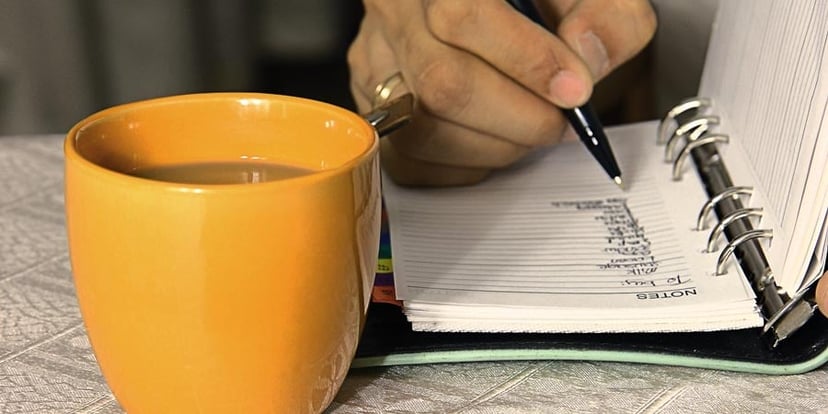 Who doesn't want to land more B2B sales appointments? After all, getting more sales appointments means more opportunities to close sales, which means more money in your pocket at the end of the day.
So what's the secret to obtaining more of them?
Ultimately, the way to land appointments on a regular basis—and ensure they're the best opportunities possible—is for your company to generate more leads to get in touch with.
Research in the B2B arena has consistently shown that more than half of leads aren't ready to purchase when they make their initial inquiry. These folks are doing their own research, getting ideas, evaluating options, and kicking some tires. Then about a year-and-a-half later these folks will be ready to buy.
That's exactly why we advocate for an inbound approach to lead generation, which relies on inbound marketing to attract propsective buyers in and nurturing them toward a purchase decision.
The key to pulling these prospective buyers in, getting them to initially convert (i.e., fill out a form on your site and they enter in their information) and keeping them engaged is through inbound strategies designed to help them navigate through the buyer's journey from an awareness stage, to a consideration stage, and ultimately to a decision stage.
Following are some of the basic inbound marketing tactics essential for generating leads:
1. Regular Content Publishing
(e.g. blog articles, insights, and news)
A blog whose content is targeted at your key buying personas and addresses key customer questions and issues is key for attracting top-of-funnel traffic to your site. These potential leads are online doing the research, so you need to give them something that will get them to your site and answers those pressing questions. Yes, it's work, but consistent efforts will pay off: 82% of companies that blog daily acquired a customer through it versus 57% of marketers who blog monthly, according to HubSpot data.
2. Social Media Engagement
Sharing your content via social media channels that are appropriate for your business is a key element for being discovered and for building relationships with future and existing leads. As with blogging, the content you share needs to speak to the needs of your buyer personas and build your reputation so that people will convert into leads, and eventually sales appointments.
Social media engagement needs to go beyond just the company outlet, however. Sales staff and other company employees need to be sharing on their profiles as well to further extend the attraction reach of what's being shared and, ultimately, provide the best opportunity for your content to increase lead conversion.
3. Calls-to-Action and Landing Pages
To capture leads, you need calls-to-action (CTAs) within the blog content you create and placed strategically on your website. These CTAs lead to landing pages that feature relevant offers that address prospects' common pain points.
Such offers may be in the form of a case study about how you addressed a specific type of challenge, a checklist that helps them think through and navigate the ins-and-outs of achieving an industry certification or a thoughtful eBook that discusses market trends.
While the types of offers may vary for your industry, the purpose of each is the same: entice visitors to fill out a contact form in exchange for the content, so that you gain the opportunity follow-up with them. According to a HubSpot survey, companies with 30+ landing pages on their website generated seven times more leads than companies with 1-5 landing pages.
4. Thank You Pages
While the landing page is typically the star, thank you pages (where leads are directed after submitting a form) are just as important. While conveying sincere thanks for acting on the offer you set up and the download/access link, you can include another offer to, say subscribe to your blog or download a related content piece or video.
Along with saying thank you for downloading, be sure to include a link for your new lead to actually download the offer on your thank-you page. You can also include social sharing buttons and even a form for another, related offer, as in the example
Also, after a visitor converts you should send an automated thank you email a day or two later (immediately may be too creepy). Remember, you're building a long-term relationship so this "personal" touch goes a long way and is a great opportunity to provide additional rapport. In a HubSpot study, this type of email doubled engagement rates (opens, clicks) compared to regular marketing emails.
5. Nurture, Nurture, Nurture
With the majority of inbound leads not being ready to purchase immediately, nurturing them and building a helping, non-pushy relationship in this manner is essential to get to the point of setting a sales appointment. In fact, companies that nurture their leads see 50% more sales-ready leads than their non-nurturing counterparts at a 33% lower cost, according to Forrester Research.
It's important to get your leads into a nurturing workflow as soon as you can after they fill out a form on your landing page. You want to keep them engaged while also providing them valuable and relevant content that matches their interests and stage they are at in the sales funnel. A general guideline is to aim for sending nurturing communication every 2-4 weeks (depending on your company's sales cycle) as this frequency has been shown to generate twice the number of leads as sending every 4-12 weeks.
As these leads are nurtured through helpful and relevant material and additional content offers based on the information you have about them, they will eventually become sales-appointment ready.
Solving for Lead Generation Is a Sales and Marketing Responsibility
It's important to note that all these inbound tactics require involvement from sales staff. Their insight into what the buyer's journey is, the pain points they've heard from customers, blog topic ideas, product success stories, customer complaints, etc. are crucial to developing the content that ultimately turns prospects into sales-ready leads who are ready to set that all-important sales appointment.