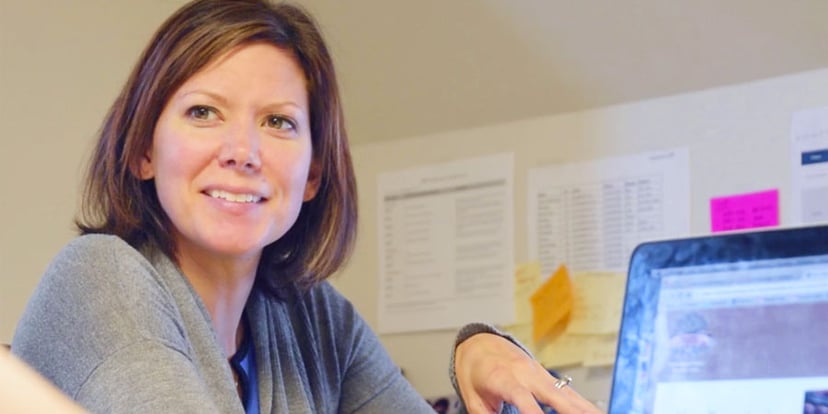 It's one thing to plan for sales and marketing alignment, but it's another to get either side fully invested in the other department's success. When alignment is fully enacted, Sales isn't just responding to Marketing's needs—it helps to instigate a better marketing process. Lead management and nurturing is critical to Sales' success; in this video blog, we try to provide an overview of how sales can work with marketing to improve the nurturing process for non-sales ready leads, using email workflow campaigns, social media, and delayed engagement.
Transcript - Nurturing Leads When They Aren't Quite Sales-Ready
Some people are great leads—they could really benefit from your products and services—they're just not ready. There's so much value in those leads that aren't quite sales-ready but could grow to be sales-ready if they're nurtured correctly.
It starts with being able to learn a little bit about the people that you're working with or that you might be working with. They might not be ready because of timing; they might not be ready because of budget; they may not be ready for a number of reasons.
You want those leads that are being nurtured to remember you and to have already been enrolled in different workflows where they are delivered helpful, relevant information based on the information you have about them.
You want those leads to be exposed to your brand—to see you as a key resource in the industry—to think: "Hey, I know them! They really know their stuff." If you have helpful content—great content—that's compelling and is relevant to them, that can be a really powerful thing for that lead that you're working with.
I think social media is an integral part of your selling process, especially in the B2B world. You can join Linkedin groups, for example. Listen in on the conversations within the target markets that you serve and among the target buyers that you want to reach. You can offer helpful advice. You can offer some of the great content that you have and help them as they have questions. You can learn a lot about their industry.
There are so many ways you can use LinkedIn to build those relationships and nurture leads from a sales perspective. That's really ideal because here you've started to build that relationship, and timing wasn't quite right, but in the meantime, before you talk again, you're providing them with a great user experience on your site, they recognize that your brand is credible and helpful. So when they are ready, you can not even pick up where you left off, you can pick up in a better place. "Alright. I know you guys, I know you can help me. Let's get started."