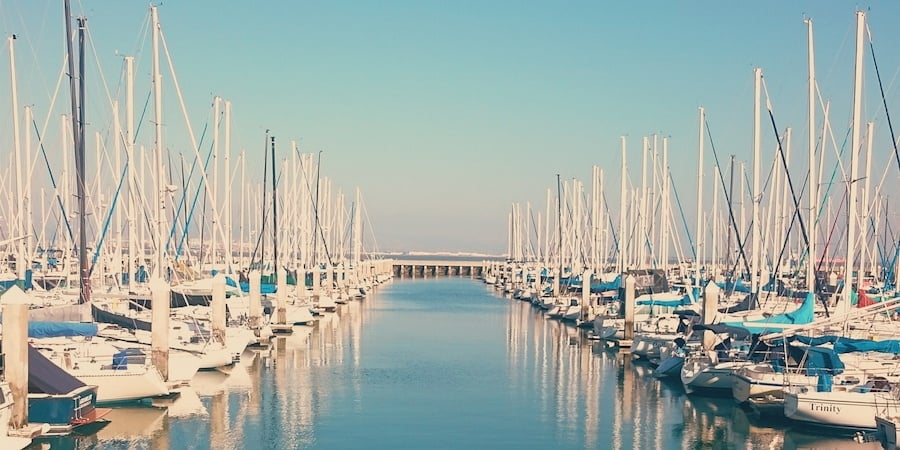 We're entering a beautiful time of the year where our calendars are filled with trips to the cabin, family reunions, days on the beach, and wedding after wedding. It's summer, and with all the warmth and glow of longer days comes a season full of shorter weeks and long vacations.
Meanwhile, at work, most marketers have also set ambitious goals for becoming super effective this season. Summer seems to energize us in ways that make our objectives seem nearer and our capabilities easier to manage. Yet, it's your job to stay realistic and to manage your marketing budget responsibly. In inbound marketing, where tasks are continuous and content requires constant management, the effect of the summer season doesn't necessarily make for a straightforward 3rd and 4th quarter.
As your team is preparing to burn through their hard-earned vacation days, you'll need to prepare for the continued maintenance of your active inbound campaigns in the midst of a hectic schedule. Summer planning is required, and you need to manage your marketing objectives in a way that produces reasonable benchmarks without burdening your team.
Let's take a look at how to manage your inbound marketing processes for June, July, August, and September with the ups-and-downs of heavy vacationing.
Prepare Your Editorial Calendars
Just as a well-maintained personal calendar is the easiest way to avoid stressful surprises, a well-organized editorial calendar is the easiest way for your team to know what they're accountable for throughout the coming months. If you know now what is due in mid-July, you can plan your workload accordingly so you can first work hard, then play hard.
Taking the time to plan your content creation, publication, and promotion today will allow your whole marketing team to avoid stressful surprises that could not only ruin someone's day at work, but could put a damper on a well-deserved vacation.
Consider preparing a draft of an editorial calendar with everybody's blogs, advanced content pieces, and production assignments and releasing it to your staff for review. After whatever small changes that need to be made have been done and you have everyone's approval, you can all be held to a higher standard of accountability so you won't have to deal with the annoyances of missed deadlines or the confusion of a constantly changing calendar.
Schedule your Social Media Presence
Few marketers will actually remember to promote that blog on industrial piping solutions while on vacation in Florida. Thankfully, software such as Hootsuite, Buffer, and HubSpot will allow you to schedule out various social media activities months in advance. For the inbound marketers, this means you can maintain an active Twitter and LinkedIn presence while reading a book on the beach.
Get to know this software now and schedule your tweets, updates, or even messages for periods during which you'll be out of the office.
The less of your work you can bring with you on vacation, the more energy you'll have when you return. These software programs are an extremely simple way to complete your work's daily tasks and allow you to enjoy your time off.
Automate your Email Nurturing
While email nurturing is an extremely effective way to build relationships with your prospects and educate them toward a sale, the logistics of these emails can take a lot of time and organization from a busy marketer. If you don't want to worry about a prospect losing interest in your company simply because you wanted to spend a few days visiting Grandma Betty in northern Wisconsin, I would highly recommend you start automating your nurturing emails.
Once a prospect has selected a call-to-action, many marketing automation programs can follow up after a specified time with new offers to keep them moving through the sales funnel. You'll be able to give your prospects the ideal buyer experience each time without the endless organization needed to keep track of all your leads in every stage of the buyer's journey.
Each marketing automation software has different advantages, drawbacks, and pricepoints. Our personal favorite is definitely HubSpot but whatever your needs, there's certain to be a software for you.
Anticipate Problems
This piece of advice may seem vague (because it is) but only because so many problems can be highly specific to your team, your industry, and your goals. Take some time to brainstorm all the problems your team could run into over the course of the summer and prepare how you can deal with them. Ask your team to spend time doing the same before they head out on vacation and leave you an email with their thoughts.
It may seem unnecessary but an ounce of preparation is definitely worth avoiding being caught blindsided by an avoidable problem while short-staffed.
Enjoy the Summer!
Remember, this is summer so try to enjoy it together! A great way to keep the team working together smoothly is to plan fun after-work events. Short events that leave room later in the night for other plans usually are prefered but by all means, tailor the event to your team. Grill outs are an obviously classic option to have a fun, relaxing time after a busy week but if a member of your team happens to have a pool, it might be worth it to convince them to host a pool party (cough, cough *Brent* cough). Everybody loves a pool party.
In conclusion, whatever you do to prepare for the summer, be sure you take time to enjoy it with your friends and family. An organized worklife is an essential component of a relaxing vacation so plan now so you can chill later.