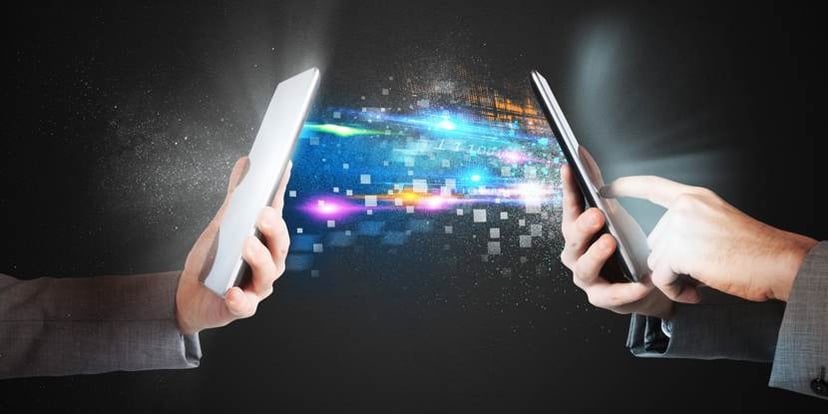 Note: HubSpot has launched Accellerated Mobile Pages (AMP) and you can read an our article about it here.
When there is a new technology out there that is going to help me perform better I want it as soon as I can get it.
Apple recently released their second version of the Apple Watch that includes GPS. As an avid runner, GPS was was the one feature I was waiting for to pick one up, and the launch date for the new watch was 2 days before a marathon I was running.
On pre-order day for the Apple Watch, I set my alarm for 1:55 am. As my alarm went off, I woke up and frantically started refreshing my laptop and the Apple Store app on my phone to try and place an order. 15 minutes later two Apple Watch Series 2 were on their way to be delivered to my house 2 days before the race.
I don't know how much the Apple Watch helped, but I did manage to achieve a personal record in the marathon.
So, it's in this vein of thought—that new technology is important for your competitive edge—that, today, I want to talk about Google's Accelerated Mobile Page (AMP) initiative.
AMP was announced one year ago
The purpose of the AMP platform is to drastically increase the speed of page loading on mobile devices, up to 85% faster. This is important because even the slightest delay in a page loading can cause visitors to leave before letting the page load. Facebook Instant Articles and Apple News are doing the same thing. Google announced AMP on October 7th, 2015 (a year ago) and launched the platform on February 24th. When it went live it was supported by major publishers such as The Wall Street Journal, Buzzfeed, and The Washington Post.
So, why hasn't HubSpot—the go to content platform—implemented AMP in its blog publishing tool?
For years, HubSpot has positioned itself as the top content publishing platform out there—the best out-of-the-box tool to publish blog content that will attract a top audience on search and social. HubSpot's also been leading the marketing automation market in mobile responsiveness and optimization.
So, the team at HubSpot knows that being fast on a mobile device is important, especially as mobile traffic has surpassed desktop traffic. Personally, I know I'm more likely to read a blog post via a link on Twitter while I am waiting in line at the grocery store than I am on a laptop at home. So, it's baffling why the self-professed leader in inbound marketing hasn't made AMP publishing an immediate priority.
With a year since AMP's launch, it's clear HubSpot had plenty of time. In the same way that I knew when to be ready to buy my Apple Watch, HubSpot should have been frantically updating their site to be ready for the platform launch. Yet, so far, there've been no product updates on AMP or any related technologies.
HubSpot's SaaS advantage is in its continuous improvement
HubSpot is sold on a recurring basis precisely because the platform promises an all-in-one marketing advantage—the idea that they're going to be continuously updating the platform, so that you get the best technology possible.
So, the fact that HubSpot hasn't yet provided support for AMP and become a leader in searchable mobile content is important. Now, it's worth recognizing, that the field of marketing automation as a whole has reacted to Google AMP fairly slowly. Of HubSpot, Marketo, Salesforce Marketing Cloud, Oracle Marketing Cloud (Eloqua), etc.—none of the major marketing automation platforms have support for AMP. But if any of them announce support, you would hope the leader in inbound marketing would do so first!
Here's a promising note! On HubSpot Ideas, the platform's official customer-feedback product development portal, HubSpot stated that they are working on developing AMP for the HubSpot blog tool product.
However, just take a look at the comments on the ideas page. Most people agree that waiting this long for such an important feature is a failure on HubSpot's part.
As a content-focused, inbound marketing platform, HubSpot should not only be faster at implementing these platforms, but also partnering with companies like Google to make sure they are ready to go on day one. They should be aggressively pursuing every option to keep their platform at the front edge of content delivery technology.
Any temporary fixes?
There are a few possible short-term solutions if you want to get started with Google AMP. In my research I came across Postlight Mercury. It is a free bit of HTML you insert in your blog's header that readies your content for Google AMP. It works on WordPress, Squarespace, Tumblr, Blogger, and also has a generic HTML setup. I took me just 10 minutes to set up.
However, let's hope HubSpot pulls something out of its sleeve quickly to get all HubSpot users started on a Google AMP update. As a platinum HubSpot partner, we know that our clients expect us to be knowledgeable and skilled in the latest marketing technology. Similarly, we expect our technology partner, HubSpot, to be adapting to the latest updates in technology.
You agree? If so, upvote the HubSpot Ideas post today to let the product team you think this is an important area to develop.