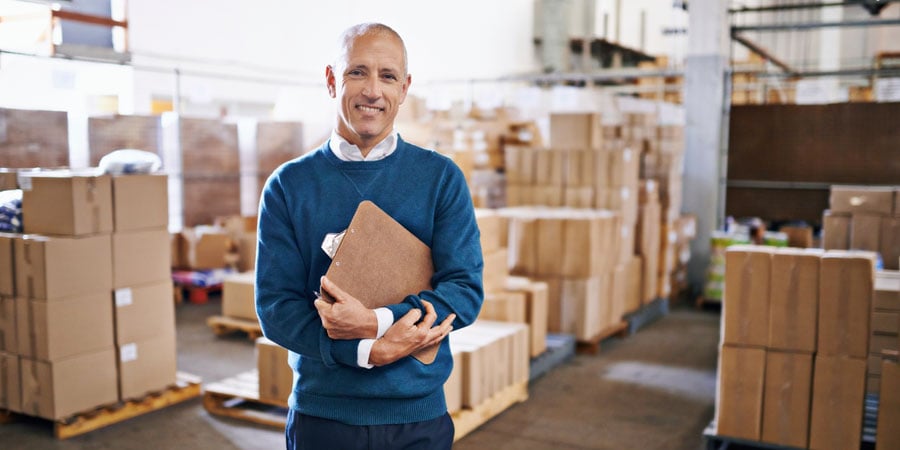 If you were to stand on a street corner and ask people what some of their favorite blogs are, you'd likely get a mixed bag of responses. For starters, you'd probably hear a lot of people listing major sites like Huffington Post, BuzzFeed, Business Insider, Deadspin, and TMZ. Why? Because these blogs cover topics like pop culture, current events, sports and entertainment, and other areas of interest that are wildly popular with the general public.
For marketing managers who are thinking about starting a blog for their company, these perceptions of what people enjoy reading online can dishearten their efforts to start a business blog in a niche, "boring" industry. Blogs about sports and pop culture? It's easy to see why those are popular. Blogs about conveyor belt systems or supply chain management on the other hand? Who wants to read about that?
While it might be true that niche business blogs are often far less popular than those about sports, pop culture, or current events, saying it's pointless to maintain a blog in your niche industry is just a flat out lie. Just because one of your posts might get 100x fewer views than a BuzzFeed article, doesn't mean those views aren't from interested prospects looking to buy your product or service. In fact, I'd argue that your niche visitors are more likely to add to your revenue steam, simply because they wouldn't just randomly stumble upon something like a supply chain management blog.
Enough of me rambling about it though, I think the numbers do a good job of speaking for themselves. Here are a few key reasons why you can't afford NOT to blog:
See what I'm talking about? Not only are B2B decision-makers consistently looking for niche industry information online, but your site traffic and leads also increase exponentially when you blog on a regular basis. It's a marketing win-win, and the reason why 59% of B2B marketers consider blogs their most valuable content channel.
If you're one of the 41% who don't consider blogs the most valuable content channel, here are four benefits of B2B blogging that might help change your mind:
1. Gives You a Voice in a Crowded Marketplace
As the great Wayne Gretzky once said, "you miss 100% of the shots you don't take." For bloggers that translates to, "you miss out on 100% of the visitors that you don't create content for." With about 70% of the sales process being done online before ever making contact with the vendor these days, it's crucial that you give interested searchers something to find you with. It's 2015; you NEED to be online by now, and a blog gives you a voice in the crowded marketplace. It's just up to you how loud you are.
2. Perfect for Long-Tail Keywords
Why are blogs so great for giving interested searchers something to find you with? Because B2B decision-makers like to search using long-tail keywords. For example, let's say you create custom machinery, and your sales people are always answering the question, "what's the price difference between a custom and commercial machine?" All you have to do is a write a blog titled "The Price Difference Between Custom and Commercial Industrial Machinery," and you can be found by searchers who type that question as their search query.
3. Proves that You're Knowledgeable and Trustworthy
B2B buyers don't like to take risks; they want a sure thing with a track record of proven success. With a blog, you can showcase your expertise by writing articles that offer solutions to your audience's problems, and help clear up confusion. As your articles accumulate over time, you can be considered a trustworthy, go-to resource for news and advice in your industry.
4. Keeps Your Company Relevant
Publishing blog articles on a regular basis is a great way to stay on prospects' radar in your industry. It gives you new content to promote on social media, and helps attract new leads. You don't have to publish new content every day, and can even see good results from publishing 2-3 times per month.
When it comes to B2B blogging, you don't have to earn millions of views to be successful. As long as you're attracting your target personas and converting your leads into sales, traffic is just a vanity metric. Even if your company specializes in a "boring" industry, there are still plenty of buyers that need answers, and you know the search engines are the first place they're going. Don't get discouraged because you don't think buyers in your industry won't actively follow your blog. These buyers will still click on blog articles they find through the search engines, and they'll still click on articles that catch their attention on social media. You don't have to be the website people go to every time they turn on their computer; you just have to be the site they go to when they're looking for an answer to their business' problems.