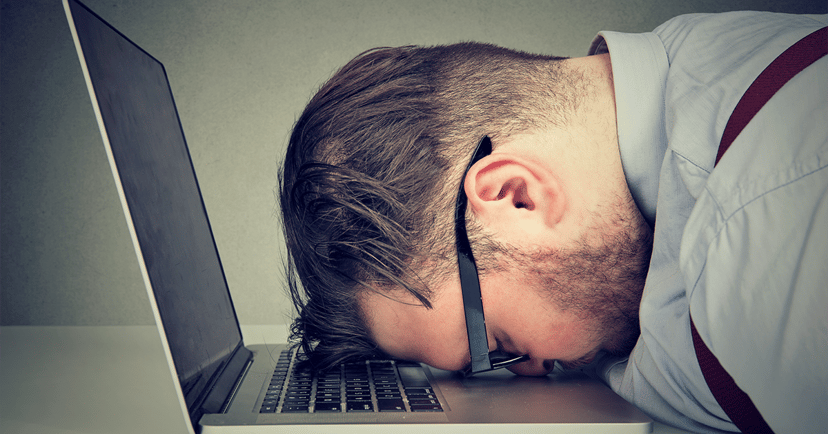 There's a lot of "noise" in the world of online brand messaging. Being heard and getting found are harder than ever, in part because traditional marketing tactics speak to everyone in the same language and with the same messaging in hopes that it reaches a select few who will actually convert into paying customers.
But here's the problem. We're not all the same. In today's digital landscape, personalization is a must for marketers. Giants like Amazon communicate with their customers on a one-to-one level and make recommendations based on a person's viewing and purchase history. That kind of personal approach is becoming an expectation and, dare I say, a necessity throughout all digital communications.
But here's another problem. You're not Amazon.
Fortunately, even the little guy can now create a similar personal approach with the help of various marketing automation platforms and tools. Not convinced it's worth the effort? Here, I'll cover the facts behind why having a customer-centric marketing strategy makes sense, as well as some tips to help you get there.
A Demographic Shift
With each coming year, a higher and higher percentage of your buyers will be digital natives. Already, nearly half of all B2B researchers are tech-savvy Millennials (those born between 1981-1996). They and others expect a personal touch no matter whether they're searching for their next electronic gadget or researching a complex electronic wire harness assembly for use in their B2B manufacturing facility.
Authenticity resonates with every audience, but especially with younger generations who now make up the largest percentage of the U.S. workforce, according to Pew Research Center. Those younger workers are often the ones tasked with researching solutions and bringing recommendations to decision makers.
It's no longer enough to just pump out content that checks all the marketing boxes, such as keyword research, SEO optimization and email promotion. That content also needs to resonate with buyers on a personal level that isn't just focused on selling.
93% of Millennials say authenticity is important to them and that it influences their purchasing decisions (SOURCE)
The Importance of Being Customer Centric
Many believe brand loyalty is reserved for personal purchasing decisions: Coke vs. Pepsi. Chevy vs. Ford. Nike vs. Adidas. But the lines between personal life and work life are becoming increasingly blurred, especially as it relates to how people perceive messaging. In fact, Salesforce reports that 65% of business buyers are likely to switch brands if the company doesn't personalize its communications to their company with a customer-centric approach.
What exactly does "customer centric marketing" mean? Put simply, it means putting your customer at the center of your marketing efforts and organizational goals. It means creating an experience where customers not only believe they are the most important focus, but actually are the most important focus within your organization.
It's time to move away from leading with your sales pitch and to first get to know your audience and their needs and preferences. And, if you haven't noticed, your competition is probably already moving in this direction. Focus on crafting a customer-centric message based on authentic customer experiences and you'll undoubtedly see better results.
68% of marketing leaders say their company is increasingly competing on the basis of customer experience (SOURCE)
Undeniable ROI
Will moving to a more personal approach to marketing be more work? Sure. But the extra work is totally acceptable when the return on investment warrants the effort. When companies provide a seamless, personalized experience, they can expect to generate more than 8% average revenue growth. That's twice the rate that competitors who work with under-developed digital platforms can expect to achieve.
A Forrester report showed year-over-year B2B e-commerce growth of 7%, and it's anticipated that such sales will surpass $1 trillion in 2019, and as much as $9 trillion when you include other digital commerce channels. When your B2B company offers a customer-centric online experience, you can get in on that kind of ROI.
86% of buyers will pay more for a good customer experience (SOURCE)
Inbound marketing is about creating a holistic approach to interacting with potential buyers and communicating with them on a one-to-one level at the right time, with the right content. It's not just the right thing to do, it makes good business sense.
Marketing automation and the right website content management system (CMS) allow for personalization and are key tools to help you achieve great customer experiences. One such tool is HubSpot's all-in-one Growth Stack which can help you deliver personalized customer service from the first touch and throughout the customer experience by managing your CRM, marketing, sales and service from one platform.
To achieve this level of personalization, you need to start with a solid foundation. That's your website. Make sure it's optimized for inbound marketing and creating the best user experience possible. Use our guide below to help you get started.