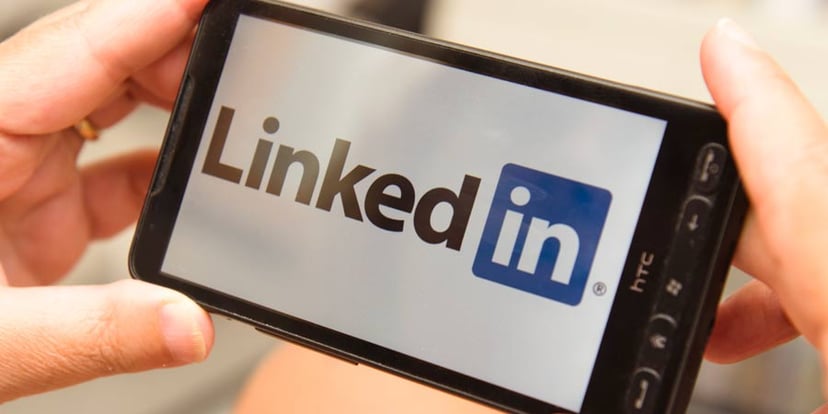 LinkedIn is the most important social media tool in a B2B marketer's toolkit. In some businesses, it might even be the primary way of sourcing high-quality leads. For inbound marketers, LinkedIn is not just a lead generation opportunity; it's an engagement platform, a sales research tool, and way of distributing content to a broader audience.
In recent months, the strength of LinkedIn's online presence has seen dramatic shifts. In 2015, LinkedIn made all groups private, they've continued to adjust changes to their profile setup, and most significantly, they've released several new apps! To date, LinkedIn has a total of 9 separate mobile apps on all three major marketplaces.
The question for many B2B marketers: Why? Isn't it overkill? How could a professional audience want 9 separate apps—especially during a time where many online tools seem to be consolidating and moving to an "all-in-one" approach.
This article will give you a run-down of LinkedIn's 9 different apps, and provide some insight on each. We'll also look at what LinkedIn's app lineup is really about—what's their strategy, and how does it affect B2B marketing strategy? Finally, as a social strategist myself, I'll provide some insight on how these apps should be used by marketers and what kind of app usage marketers should look to instill among their target prospects.
Does LinkedIn Actually Have 9 Mobile Apps, and Why?
Yes, it does. I could go on for another 20 paragraphs explaining each mobile application in detail, giving you information LinkedIn has already provided, but I won't. What I will explain is which apps a B2B marketer should use and how they should be used to actually be effective in attraction B2B leads.
Each app serves a specific and important purpose; so while it seems like overkill to have 9 mobile apps, LinkedIn has actually given you the opportunity to pick and choose what matters and what doesn't for you. Remember, LinkedIn has a highly varied audience—from marketers engaging in content to generate leads to salespeople hunting down prospects, to students looking for jobs. Here are the different LinkedIn features—or in this case, mobile apps—from which you can choose:
The LinkedIn Mobile App

LinkedIn Job Search

LinkedIn Pulse

LinkedIn Groups

LinkedIn SlideShare

LinkedIn Lookup

LinkedIn Recruiter (Premium)

LinkedIn Sales Navigator (Premium)

LinkedIn Elevate (Premium)
Each of these mobile apps represents a feature available to users on the desktop version of LinkedIn, and as stated previously, allows you to choose which features you utilize often enough to also have on a mobile device. By having different mobile apps, LinkedIn's letting you filter down the breadth of LinkedIn and giving you a specific experience for each specific function of the LinkedIn universe.
How Should I Use These Mobile Apps?
Let's focus on the apps B2B marketers can and should be taking advantage of.
The LinkedIn Mobile App
The LinkedIn Mobile App is focused on staying up to date with your existing personal network. This is the best app to use to engage with your connections and their shared content, as well as sharing content of your own. Your coworker share content you enjoyed? Like, comment, or share that content within this app; it's all about engaging and starting or continuing a conversation.
By isolating the conversational, engagement side of LinkedIn into one app, the company has provided social media managers with opportunity to do what they do best—engage, communicate, and stay on top of prospects—without having to deal with menu-upon-menu of other LinkedIn tools.

LinkedIn Pulse
With over 130,000 unique original articles published on LinkedIn Pulse every week, it was evident that Pulse should have its own unique original mobile application to enhance the experience in any way possible. This new Pulse experience is powered by each users' own professional network, making each experience different.
There is little to no onboarding time, simply log in and Pulse tailors what you see based on your industry and connections. This provides ample opportunity to connect with other industry professionals and engage with their content in the hopes of working your way towards becoming an industry thought leader.
Set up notifications to be alerted each time one of your connections is mentioned in the news—great for staying current on client and prospect happenings. I'm sure you can imagine the potential in knowing more about your network than anyone else does.

LinkedIn Groups
LinkedIn Groups started in 2014 as the best way for professionals to connect and engage in discussion online. As time wore on and LinkedIn became more and more popular, LinkedIn Groups became inundated with spam, thus killing user experience.
Luckily, LinkedIn recognized this issue and not only took steps to reduce spam, but also streamlined the overall user experience by creating the standalone Groups app.
Not sure where to start? The LinkedIn Groups app will recommend groups to you based on who you are and who you know. The opportunity for niche industries has never been greater.

LinkedIn SlideShare
After acquiring SlideShare in 2012, LinkedIn swiftly made its integration prominent and simple. It seems like there was a new SlideShare in every LinkedIn news feed every 10 minutes.
The real opportunity SlideShare provides is in learning. Following specific categories and setting up notifications for when new SlideShares in those categories are created give anyone the chance to learn more than was previously thought possible. Basically, it's YouTube for presentations.

LinkedIn Lookup
Everybody has questions, and getting the answer to those questions can significantly affect your ability to do your job. Seemingly more valuable for larger companies in which you interact mainly with a small percentage of employees, LinkedIn Lookup offers the chance to find the perfect person within your company to answer any question you may have. After all, it's not what you know, it's who you know. LinkedIn Lookup helps you get to know more people, more easily.

LinkedIn Sales Navigator
Finding the right prospects isn't easy, and LinkedIn knows that. As a result, the LinkedIn Sales Navigator is not free; but it can certainly be worth the cost. Can't get through to a decision maker at a specific company? This app will direct you to another decision maker at that company. Wish you could have new sales prospects magically delivered to your email inbox? You can.
The LinkedIn Sales Navigator app ensures you're able to sell, wherever you go.

Do I Really Have to Download All These Apps?
No, you don't have to. If connecting, finding and engaging with prospects on the go, having unlimited and direct access to 130,000 unique, original and informative articles each week, or having the ability to have any question answered at your fingertips are unimportant to you and your ability to do your job, you certainly don't have to download these apps.
But, before you decide to close this article without downloading any of them, reread just one more time to fully understand what you're missing; opportunities to become more profitable.