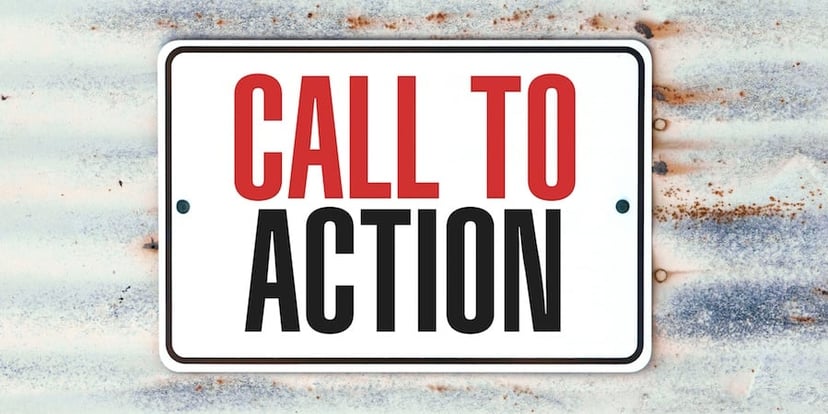 The ultimate goal of any website is conversion. Brick and mortar retail businesses want a site that compels people to visit the store and ultimately buy, whereas online retailers want people to "proceed to checkout" after adding items to a cart or wish list. These transactions are encouraged by a simple call to action, or "CTA" in the marketing world.
Many company websites, however, are part of a much more drawn out and complex customer conversion process. In fact, the buyer's journey can take weeks or months depending on the product or service being offered. A manufacturer that is searching for 10,000 units of a particular component for an electronic assembly, for example, will not simply type "toggle switch" into Google and make an impulse buy.
This same principle applies to businesses and consumers in the market for insurance. A plethora of insurance companies proudly display a "get a free quote" button on their websites, but the implied message is that price is the only thing that matters when selecting coverage.
During my time in the insurance industry, I heard many debates about whether insurance was becoming a commodity—where price is the only difference—as though the complexities of protecting the value of your business, home and the life you've built equates to determining the price of bananas on any given day. The "get a free quote" CTA further supports the commodity argument. What if, instead of treating the insurance buying process like a typical shopping experience, carriers helped educate potential policyholders, engage them in a buyer's journey, build trust, and provide value beyond what a policy offers? Imagine the customer loyalty and satisfaction!
Build More Effective Calls to Action
Blog posts provide practical safety and lifestyle tips, and an insurance company needs to offer this content for its policyholders. Risk mitigation is a major objective, so freely giving safety resources is a win-win for the company and consumer.
Still, each post is an opportunity to further engage the reader with an effective CTA. At the bottom of each blog, invite readers to explore more with a downloadable tip sheet, eBook or whitepaper. Current customers feel valued and potential policyholders may convert to qualified sales leads.
Here are enhanced content suggestions for commercial and personal lines insurance customers:
Business and Industry Guides
If you specialize in coverage for certain business sectors and consider your products a stand-out among competitors, it makes sense to target those industries. Small businesses, especially, often do not have the personnel or know-how to research best practices, regulations and other aspects of doing business.
Create helpful industry guides for your target audiences and, of course, require their contact information in exchange so you can nurture the lead. Some examples of content include:
How to secure financing

Industry-specific OSHA compliance

Developing a marketing plan

Developing an emergency preparedness plan

Environmental regulations

Fact sheets and checklists

Equipment handling and operation

Safety programs, templates and guides


Case studies
When a business prospect finds value in the content you provide, they'll feel more confident knowing they've found an insurance carrier that understands the complexities and risks their business faces.
Home and Auto Policyholder Resources
An abundance of free online safety resources for the average consumer is available for the taking. That's why insurance companies need to go beyond the mundane posts about changing batteries in smoke detectors and the perils of texting while driving.
To capture the attention of homeowners, seek to engage with them when they typically shop around for insurance—buying a new home, remodeling a kitchen, building an addition or buying a new car. They'll also often shop around after filing a claim, especially if the outcome was less than satisfying. Here are some content ideas:
What to look for in a contractor

Home remodeling checklist

New home buyer's guide

Guide to getting an auto loan

Home inventory checklist

Guide to insuring a home


Parent/teen driver agreement
Create content that will help existing and potential policyholders make informed decisions, and provide resources that help them make the most of their coverage.
Speak Their Language
The materials offered through your CTAs need to dig deeper than a typical blog post to warrant the exchange of contact information, but steer clear of confusing jargon.
Some agents and carriers are notorious for using industry-speak, and it can frustrate the average reader. If a prospect can't understand your written content, chances are they won't be picking up the phone or sending an email to continue the conversation. Likewise, marketing departments can get caught up in using less-than-clever cliches that neither engage or impress their target audience.
When developing content, be clear and concise, and stay away from trite taglines and slogans that really say nothing about who you are, what you offer or why someone should trust you with protecting everything they hold dear.
There are many more tips for building an inbound strategy for insurance companies. If you're interested in learning more, check out the guide below or get in touch with us to see how inbound can transform your marketing efforts.