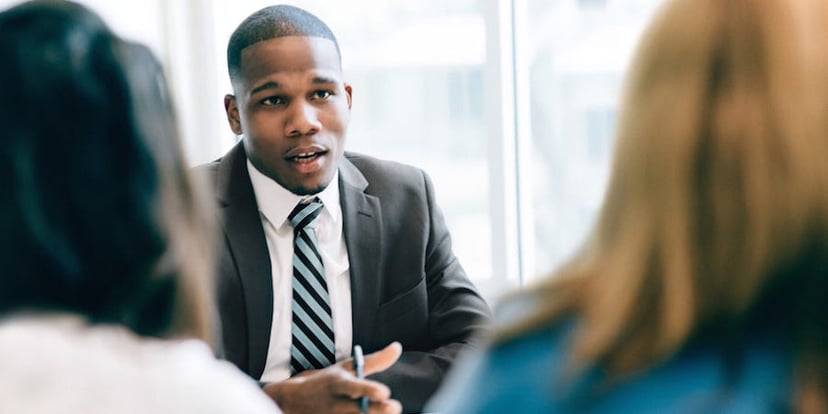 Personal lines insurance dominates the landscape when it comes to advertising, with more than $5 billion being spent each year. It's rare to see an insurance commercial targeting the business sector and, when it does happen, it's usually for small retail shops or startups.
Manufacturers and other types of industries are rarely targeted with significant advertising dollars from insurance companies. Perhaps it's because of the highly competitive market or bidding wars among carriers. Or maybe it's because insurance companies have an easier time connecting with individual consumers and their felt needs—protecting their homes, vehicles and families. But decision makers at companies are people, too. Many of them consider their employees like family and have a deep desire to protect the business they've built with their sweat and tears.
Commercial lines insurance carriers should take note from their home and auto counterparts when it comes to targeting potential policyholders, especially when it comes to these four types of insurance.
1. Workers' Compensation
When it comes to the number one insurance concern of businesses, workers' compensation tops the list, mainly because of rising healthcare costs. Work comp laws vary greatly by state. Some state regulations require it, some don't, while others require coverage if a certain number of employees is reached. Because of the variance across state lines, marketing efforts need to be highly targeted and segmented for each audience.
It can be difficult for carriers to set themselves apart when it comes to work comp, especially when some states establish what coverage is required. When an insurance company can't set itself apart on the coverage aspect of a policy, it needs to focus on value-added benefits. This may include risk management services, where a risk consultant helps a company meet OSHA standards, or provides safety training, webinars or bulletins which can lead to fewer injuries and claims.
While work comp may not be number one when it comes to carrier profits, it is the number one insurance concern for most businesses, so crafting a campaign that addresses those needs can attract new customers. Besides, where there's work comp, there are likely buildings, fleet vehicles, equipment, inventory and a host of other items that need coverage, too.
2. Cyber Security
As automation increases and companies rely more heavily on technology, cyber security concerns continue to rise. With news of computer hackers, viruses and security breaches in the media on a weekly basis, even smaller manufacturers and businesses are realizing they're not exempt from the threat. Employers are concerned about the loss of highly sensitive personal data about customers and employees, and the costs to restore that data—not to mention the bad press. For some, protecting trade secrets or preventing interruptions in production or distribution are on the line. Businesses are concerned with protecting their reputation and maintaining the trust and loyalty of their customers.
Insurance companies are well advised to address these growing fears and to market their cyber liability products as safeguards against such attacks or breaches. A policy can cover everything from the cost of notifying customers and credit monitoring to paying for public relations and class action suits. Some carriers also offer preventative training and can provide service recommendations for restoring lost data. Let's face it, most business owners don't know what steps to take if a data breach occurs. Marketing your insurance company as a business partner that will guide them through the messy process may bring the peace of mind they're looking for.
3. Patent Infringement
Many manufacturers credit their successes to trade secrets and intellectual property. To protect their proprietary design or formula, companies secure a patent in hopes no one else will duplicate it. But it happens all the time, and lawsuits abound. Likewise, some companies are accused of patent infringement from other patent holders and can be sued as a result.
The average patent lawsuit costs about $2.5 million in legal fees and expenses, not including damages and settlements. Many companies could be put out of business with that price tag.
Standard business insurance doesn't provide coverage for patent protection, so promoting it as an add-on feature to a base policy is a wise move. Depending on the industry, the cost of insurance can be a drop in the bucket compared to potential legal costs and settlements. Providing helpful articles and content to potential policyholders about the risks can educate them on how the right coverage can provide additional financial security.
4. Nonprofit Events
There are more than 1.5 million nonprofits in the United States alone. Many of these are small community organizations that are run by a handful of dedicated people and volunteers who have a passion for a cause. One of the ways they raise funds for their mission is by holding special events—concerts, festivals, fun runs, golf outings, car washes, bake sales, and the list goes on.
Many nonprofit organizers are concerned with the myriad of details surrounding event planning and can overlook liability concerns. Event liability insurance is a must for any organization and can protect them in the event of a lawsuit that arises from an attendee being injured at an event and can also protect dedicated volunteers, including directors and officers. It can even provide protection from allegations of abuse.
To market insurance products to nonprofits, consider providing event planning resources like eBooks, or perhaps an event checklist that outlines things they may have overlooked, such as permits, safety guidelines, signage, handicap accessibility, certificates of insurance, venue considerations and more. Requiring a name and email address in exchange for this valuable content can generate valuable leads for your agents or sales team.
Want to learn more about how an inbound strategy can help you engage potential customers? Check out our Inbound Marketing Guide for B2B Insurance & Financial Services.