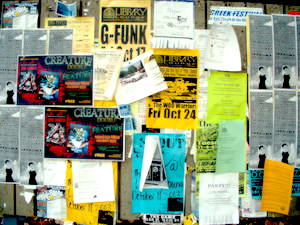 While the world is clearly globalizing, a big part of business still revolves around local economies. From manufacturing to insurance, industries across the board find that many of their best—most profitable—prospects based right nearby.
Why is a Local Customer Base Smart for Many Businesses?
Now more than ever, face-to-face interactions are the most effective way to close a sale. With increased technology interpersonal interactions are becoming more novel and more meaningful.
In many industries—especially service industries—people want somebody who can address their needs in detail…up close and personal. Financial managers face this all the time. To understand another business' employees needs, there's nothing better than meeting the people, learning about their industry, and hearing their pain points.
Local is easier. For both the seller and the buyer, local business can simply be easier on the mind, so it's just not worth giving up. Depending on your location, the complication of putting your entire business online may be more expensive and more time-consuming than focusing on the local, so investing in a geographically-based business model could help increase your profit margins.
Given these three great reasons to focus on a geographically confined customer base, it can often be confusing for company executives to decide on a marketing strategy. Do you focus in on flyers and signage? Should you invest in television advertising? What's the value of online marketing if your targets are all local?
Marketing directors everywhere are asking these questions, but it's hard to find clear answers. Today, my goal is to provide a little bit of guidance. To start, when approaching a strategy, don't immediately think about tactics (i.e. print vs. digital). Instead, try thinking about what your target prospects are doing.
Online Marketing Is Local (Geographic) Marketing
Whether they're looking to buy locally or globally, most customers today seek out answers to their needs online. It's simply unavoidable—we all google, and we all find it incredibly useful. In addition, people everywhere engage with their friends and neighbors online, and just like sellers, buyers want their exchanges to be easy and cheap. (We all hate extra shipping costs.) So, when you start considering all the ways your prospects think and behave, it's clear that online marketing is very important.
Of course, that doesn't necessarily discount print advertising and other methods either. In a local setting, companies should take a comprehensive approach to marketing, and print, television, radio, and public relations can play a big part. But also remember that marketing is much more than initial attraction. Once viewers sees your ad, what will draw them in to the final sale.
This is where geographically-focused inbound marketing can play a big role. Inbound marketing focuses on attracting prospects efficiently, capturing their information, and working to draw them in to a sale situation via smart nurturing processes.
When you think about your local marketing strategy, it's crucial to make your website the center of your tactics. Whether your business is B2B or B2C, a website is like the customer service rep you never hired. Whether a geographic customer learns about your website from a blog post, an ad, or a person-to-person exchange, drawing them into a home site will guide them toward learning more about your company, which should be your entire goal.
Once a visitor makes it to your site, there are dozens of tactics to ensure they become worthwhile leads, so make sure to check in to one of these recent articles on what we call "conversion." (Essentially, conversion means that you capture information about your visitors—such as an email address—to follow up with them with more details.)
How Do You Get A Local Visitor To Your Site?
It's very true that traditional marketing materials, like advertisements and tradeshows, can grow your business in local settings, but when you think about the growth, how do you plan to measure it? It's very difficult to monitor the effectiveness of tactics like an advertisement in a trade magazine.
Measuring growth is the big advantage of sticking with digital methods when trying to attract new prospects. By blogging, creating social media content, and optimizing your website with SEO methods, visitors of all types, including local customers, will find you more easily and stick with you online and in-person.
For more information to learn about how each of these online tactics can help your geographic marketing efforts, I highly recommend these past articles from Weidert Group:
Geographic SEO: How To Dominate Local Search Organically
Geographic SEO: Keyword Research Tips for Local Businesses
Google vs. Bing: Should You Focus on Both With Your SEO Efforts?
Every business should know where their strength lies, and for many companies, they know that their best customers are right in their own backyard. But remember that the internet is not just a global tool; it's also local. And businesses of all types can benefit from a marketing strategy to harnesses its power.
Image Credit: 2