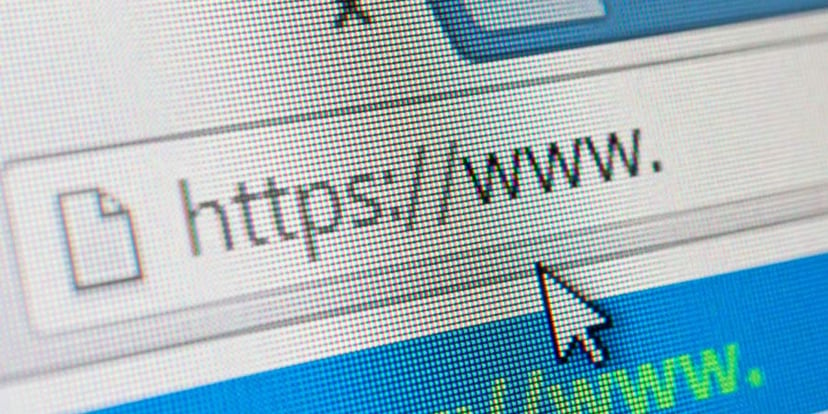 Website security is a hotter topic than ever, and for good reason. With more than three billion Internet users worldwide, countless people are entering personal and sometimes sensitive information into online forms every day.
As a result, website visitors are becoming increasingly aware and critical of websites without the proper security authentication. The threat of third-party hackers interfering with your information looms large, and it's time for B2B and B2C companies to ensure their websites are optimized with the proper security measures.
For the sake of this article, we'll focus on SSL (Secure Sockets Layer) security technology, and its ability to not only verify your website as trustworthy to visitors, but also increase your SERP rankings.
What is Secure Sockets Layer (SSL)?
According to SSLShopper, SSL is an encryption technology that "creates an encrypted connection between your web server and your visitors' web browser allowing for private information to be transmitted without the problems of eavesdropping, data tampering, or message forgery." By enabling SSL, you're increasing the likelihood that a third party doesn't come in between your web server and the visitors' web browser, ensuring the information entered (e.g., in a form) is both safe and accurate.
SSL is important for B2B companies executing inbound marketing, as they depend on information obtained in forms for a large aspect of their lead intelligence. Without this protection, these companies risk the possibility of data tampering and the difficulty of adequately qualifying and nurturing certain leads.
How Do I Enable SSL?
You can enable SSL through one of the many online certificate authorities (e.g., DigiCert or GeoTrust). Generally, these authorities offer several types of SSL certificates that come at different costs based on the services the certificate provides. As an example, here is a screen capture of two types of certificates offered by GeoTrust:

As you can see, the only major difference between the two certificates is that the TrueBusinessID with EV (Extended validation) shows a lock highlighted in green within the web address bar. You have to pay for this visibility alone, but it's worth it for any company looking to attract rather than drive away prospects (that's all of us!).
As far as enablement, the certificate authority will help provide you with the steps needed to effectively implement SSL. This is not a foolproof process, however, as it requires a strategic approach prior to and after SSL implementation. SSL.com provides a comprehensive overview of the steps needed to obtain the digital security on their own website—largely representative of the implementation process through other providers as well.
Why are companies scared to move to SSL?
With knowledge of the security benefits, you're probably looking back to the title of this article and wondering, "Why is SSL scary for companies?"
A primary reason is the cost associated. Simply put, your company will be required to pay more for an SSL certificate that provides visual assurance to visitors that your website is secure—such as showing "https" rather than "http" in the address bar—along with features like security for unlimited hostnames or sub-domains. Just keep in mind that while some certificates are hundreds of dollars per year, there's a chance that SSL enablement is available for free depending on the website platform you use (e.g., HubSpot).
According to Moz, SSL can also impact page load speed. With more data traveling from the server to the browser, there's potential to be a noticeable increase in load time for those using slower browsers. Luckily, SSL often only makes a fraction of a second difference in page load time, so it's important to understand and accept this possible drawback.
Finalizing the set up of SSL takes time and attention to detail, but you can avoid mistakes by ensuring internal links, canonical tags and all other elements related to your website and its analytics point to HTTPS. Today, SSL certificate authorities have your time in mind, and it's possible to get established in relatively short time.
How does SSL improve SEO?
There are three major benefits to SSL security technology, all of which reflect positively on your company's SEO:
1. Establishes Trust with Visitors
According to a Synovate and Global Market Insights study, 86 percent of online shoppers feel more confident about entering personal information on sites using security indicators, such as a trust mark. Many website visitors who see the green lock symbol mentioned earlier, along with an "https" URL, will deem your site trustworthy. Therefore, you'll increase the likelihood of not only website traffic, but also conversion opportunities.
2. Allows for More Clear Referral Data
If your website is operating under "http," all traffic coming from "https" is marked as direct. This makes it difficult to effectively gauge which traffic sources are most relevant to your marketing efforts, and report on website analytics. By switching to HTTPS, you'll have access to this referral data and can understand and analyze the sources building your domain authority and generating new business contacts.
3. Increases SERP Rankings
A 2014 Searchmetrics.com study found only a slight correlation between HTTPS encryption and "SEO visibility." However, the fact that Google's algorithm now factors in HTTPS should be enough to encourage companies to make the switch from HTTP in an effort to stay above or jump ahead of the competition in SERP rankings. While this increase in rankings might not impact B2C companies in largely competitive industries, SSL provides an excellent opportunity for B2B companies in niche industries to gain ground in search engine rankings.
Give Yourself Peace of Mind
Most of all, enabling SSL gives your company the satisfaction of knowing that your own information and that of your leads is secure and accurate. With the potential for Google to weigh SSL sites more heavily in the near future, the time is now to upgrade to SSL. You'll not only establish trust with website visitors, but also be able to effectively analyze traffic from referrals and increase your visibility in organic search.