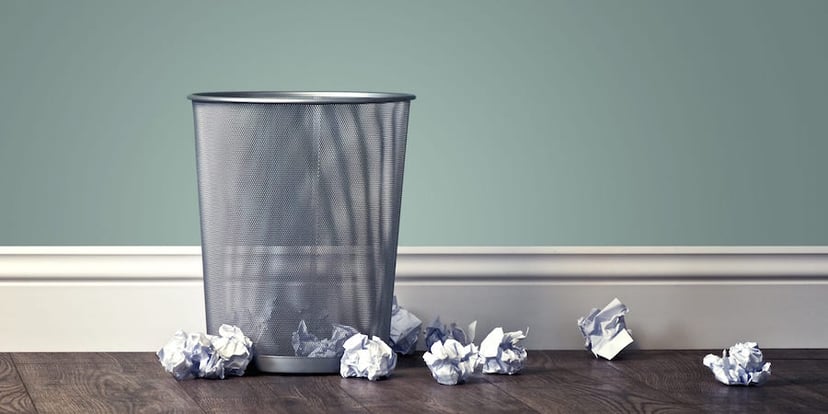 Overall, the story in recruiting is the same across most industries: Recruitment firms try to get more candidates in the door by posting job listings broadly, networking aggressively and paying for as much placement as possible. Companies in manufacturing, distribution, healthcare and professional services pay millions to attract candidates using this kind of recruitment approach.
And, while I appreciate traditional recruiting efforts, the truth is, they're simply not very strategic in the day and age of social media, content marketing and employee-centric company culture.
Let's chart out what's wrong with a traditional recruiting mindset and explore some better solutions.
1. Treating Job Positions Like Transactional Purchases
Too often, recruiting firms position job positions as transactional buys for prospective candidates. Job listings emphasize the responsibilities and the qualifications but not the lifestyle, the culture or how the job change might shift somebody's personal situation. Great job candidates don't think of a new job as a simple, transactional change; it's a highly considered shift. And you should match your recruiting strategy to that mindset.
2. Focusing on Aggressive Promotion Rather than Effective Content
In industries where professional recruiting firms operate most—manufacturing, healthcare, etc.—the focus is usually on spreading the word about a specific job rather than focusing on building up the company's brand as an employer. While many people working in HR look to top tech companies for their hiring prowess, very few follow their lead on how to effectively recruit top candidates. And the answer is that they build content to communicate their brand as an employer.
Each position isn't as important as creating a reputation as a top place to work. That means showcasing your employee culture through online content creation, earned media and social media.
3. Failing to Build a Hiring Funnel
Most HR departments never even think about their hiring process as a funnel or pipeline. They never get past being reactive. The choice that recruiters have today is to recruit position by position or to build up a full-scale attraction machine that recruits constantly.
Within inbound recruiting, modeled on inbound marketing, the goal is to build a funnel of recruitment candidates by attracting website visitors with content, converting them into leads by getting them to follow or subscribe to your company, then keep those recruiting leads engaged until the appropriate job position opens up for them. It's hard work, but it's a realistic solution for those industries where talent is the top priority.
Read more about inbound recruiting in our full strategy guide below!