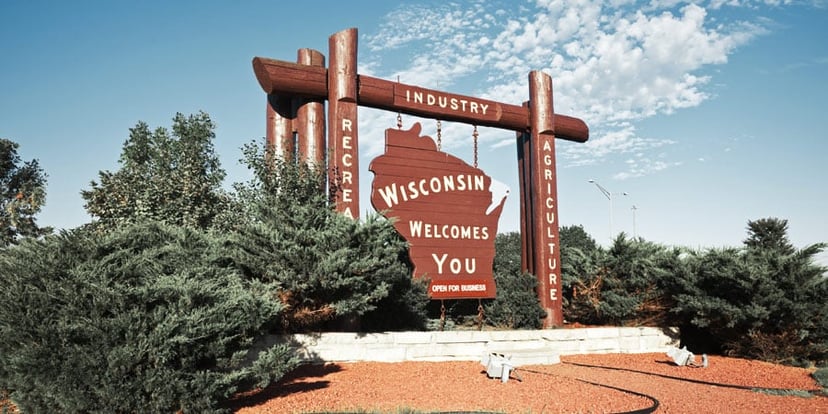 The relationship your company has with its leads, prospects and customers varies by degree, but one thing is certain: they've all come into contact with your company because of its potential to solve their problems.
In the noise of a hyper-connected marketplace, how do you attract the customers looking for your product or service? Traditional marketing is just more noise. Content marketing—or inbound marketing, more specifically—helps to connect your company with new prospects through helpful advice, information and other content that demonstrates your expertise.
Northeast Wisconsin is a region shaped by heavy manufacturing, industrial and professional service sectors wherein trade shows, exhibitions and regional networking events are traditionally relied upon to fuel the sales funnel. However, in the digital age, these tactics are less effective and mid-sized businesses are increasingly incorporating content marketing into their growth initiatives to attract more leads online and broaden their geographic reach. Let's take a look at three Northeast Wisconsin companies that did just that, and how content marketing continues to play a role in their success.
The president of Alive & Kickin' Pizza Crust possessed a fairly good sense of inbound marketing, particularly how it differed from and was more effective than traditional methods. Bolstered by research that evidenced inbound's success, he tasked us with developing a strategy and plan to integrate a new product line and help their sales team generate quality leads using content marketing and online tools.
You'll find the details of the plan here, and the results? They were pretty phenomenal:
Overall website traffic increased from 400 visits to 2,800 visits in 6 months – a nearly 7X growth trajectory
Blogging efforts contributed to increased growth in organic traffic. One blog in particular, "8 Different Pizza Crust Varieties: Which is Best for You?", averages 1,750 views each month
The number of contacts captured every month has doubled – they didn't even have web contact before we started and now average approximately 20 new contacts per month and reengaged existing contacts
HUI Manufacturing
HUI Manufacturing designs, develops, engineers and manufactures custom medical carts to house medical equipment. The marketing team understood the value of an online presence, and relied heavily on pay-per-click (PPC) advertising to generate leads. They consulted with Weidert Group to transition to organic, more sustainable lead attraction based on the inbound philosophy and in content marketing – specifically a blog and gated advanced content like eBooks, guides and cheat sheets.
The approach paid off:
On average, the overall monthly website traffic increased by 86% in 11 months, with a 68% increase from organic search
Website traffic from LinkedIn activity increased over 115%
Website lead conversions from sources other than PPC ads increased by roughly 150%
Total new sales generated from inbound leads in the first 11 months topped $100,000 and another $4.8 million in new opportunities filled the pipeline.
An ESOP Consultancy, a long-term Weidert Group client, had no particular inclination toward inbound marketing when they asked us to reposition their brand with a new company name, logo and website. However, in listening to their concerns and what they hoped a more traditional rollout would accomplish, it became apparent inbound was a viable solution.
The company had some existing tools—a robust blog, in particular—we could leverage into a content marketing and conversion strategy that would generate traffic, qualify leads and profitably boost close rates. (Read all about it here). How did it work? Check out these statistics:
Overall website traffic increased from 3,500 visits to 5,775 visits (65%) in 15 months
Monthly organic search traffic (largely from blog content) increased from 3,106 visits to 4,062 visits (35%) in 15 months
Website contact conversions increased 900% in 15 months
What's more, a second website refresh with improved navigation, mobile optimization and added features that align with inbound philosophies resulted in:
A 72% increase in qualified lead conversions in 12 weeks
A 300% increase in bottom of the funnel consultation requests in 12 weeks
A 20% increase in blog subscription requests in 12 weeks
The inbound results these Northeast Wisconsin companies realized are not unique. With the right contentt, any business can demonstrate knowledge of a prospect's challenges, provide information that makes their jobs easier/more profitable, build credibility and showcase a personality that makes the prospect say, "Hey! I want to work with these guys!" Is it time for you to change your marketing conversation?