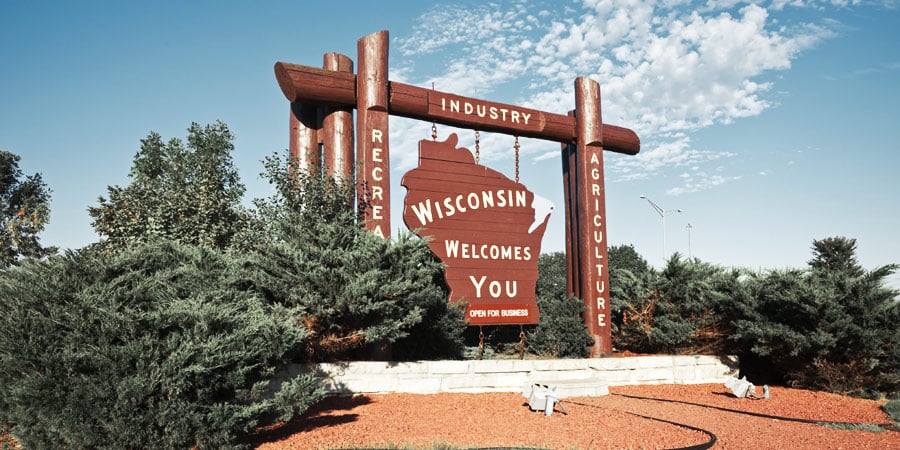 As a long-time resident of Wisconsin (born here, grew up here, went to college and got married here, came back here 25 years ago, after 10 years elsewhere, to raise our family) I feel well-qualified to offer a point of view that I think might be shared by some of my fellow residents. It has to do with the apparent difficulty Wisconsin residents experience in their aspirations to be early adoptors, or trendsetters.
Oh, I know there are exceptions to this point of view. Wisconsin US Senator Joseph "Tail-gunner Joe" McCarthy led the charge, by himself, in his early-1950s efforts to rid the country of the mortal enemies of motherhood and apple pie, communism and homosexuality. Not to be outdone by our political leaders, citizens of the great state of Wisconsin were the first to wear foam cheese wedges on our heads at football games. We're still way out in front on that, for good reason. On, Wisconsin!
But for many important trends, good and bad, Wisconsin usually seems to lag behind. The original "DOT COM" boom of the late 1990s, as well as the bust that followed in 2000-01, pretty much missed Wisconsin completely. We seem to sit out lots of fashion trends as well, until folks on the East and West coasts decide they've run their course, and then wide ties (or narrow ties or skinny suits) start showing up in bulk at TJ Maxx stores across Wisconsin. Remember when Crocs exploded on the scene? By the time they got to Wisconsin, the rest of the country had already decided they were the ugliest shoes they had ever seen, but since they were still new to us we all thought we were truly styling when we finally got our first pair.
In business, it seems that Wisconsin is often banished from the front range of the innovation curve, and that trend has continued with the recent inbound marketing revolution. Since 2006, major players in the inbound movement—companies like HubSpot, Moz, and Wistia—have shown that purchase behaviors have shifted. They've been true thought leaders, providing proof and demonstration that inbound marketing works. Yet, where are they?
For HubSpot, it all happened in Boston. Brian Halligan and Dharmesh Shah were two MIT grads, and in 2006, they had just three customers. But because of their strong ties with MIT and other New England academic institutions, their initial funding came from local venture capitalists, and by no surprise, their initial growth during the first 3-4 years was largely concentrated in the Northeast. Check out this map from 2009 of their customer base back then: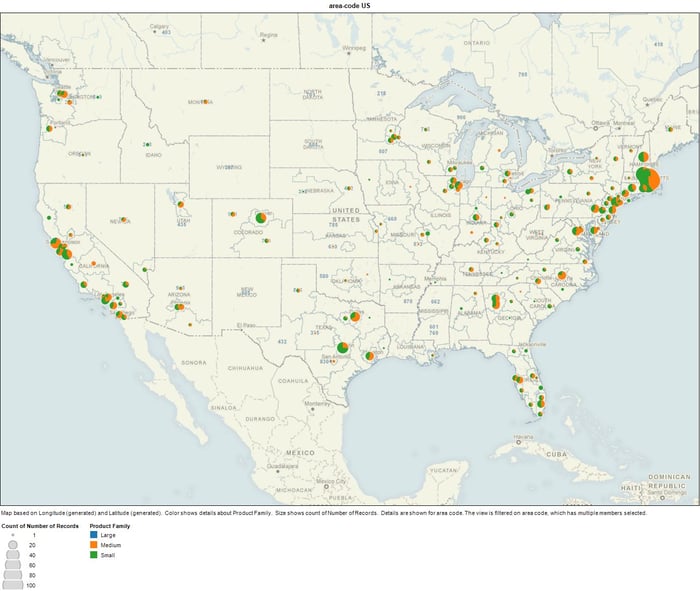 See more about HubSpot's early customer distribution here.
Then in 2010 they rolled out their partner program, to encourage marketing firms like ours to join them as certified inbound service providers. I heard about the partner program in July 2010, and that was a solid indication that Wisconsin Adoption Delay Syndrome (WADS) was alive and well, and affecting me professionally.
HubSpot was already four years old and really picking up steam, yet the rollout of the partner program was the first time Wisconsin (and probably Midwestern) marketing firms were deliberately part of their target. Today, HubSpot's gospel of inbound marketing literally dominates the well connected East Coast and technologically savvy West; HubSpot has even found big success in the Southeast, focused on Atlanta and Florida. But in Wisconsin's region—long considered the center of American industry—the inbound marketing revolution seems to have come up against a powerful case of WADS.
Fortunately, we finally have a cure. (Drum roll, please). This June, you have the power to attack WADS head-on and eradicate its debilitating impact on your professional career.
How can you do that? Attend Experience Inbound: Wisconsin's Sales & Marketing Conference, and eliminate the early adopter gap that currently hinders your business development efforts by forcing you to rely on tired traditional methods.
What's Experience Inbound All About?
In a nutshell, we're going to expose you to some of the greatest minds in sales and marketing—from both within and outside of Wisconsin. And, we're doing it twice—once at Miller Park in Milwaukee (June 3) and again at Lambeau Field in Green Bay (June 4).
Headlined by the Chief Revenue Officer at HubSpot and author of The Sales Acceleration Formula, Mark Roberge, the event will empower both sales and marketing professionals to see how technology is changing buyer behavior and how they approach business development. Keynote speaker Chad Pollitt, VP of Audience at Relvance.com, will give insight on how content and new media attract more leads for businesses than traditional advertising.
Our agenda includes breakout sessions with experts from Google, Wistia, the Milwaukee Brewers, and the host agencies, Weidert Group and Stream Creative, where every attendee will experience how inbound marketing tactics are put to use. See the entire agenda here at www.inboundwisconsin.com/agenda.
Register for the event on our ticket/registration page and read more at www.inboundwisconsin.com!