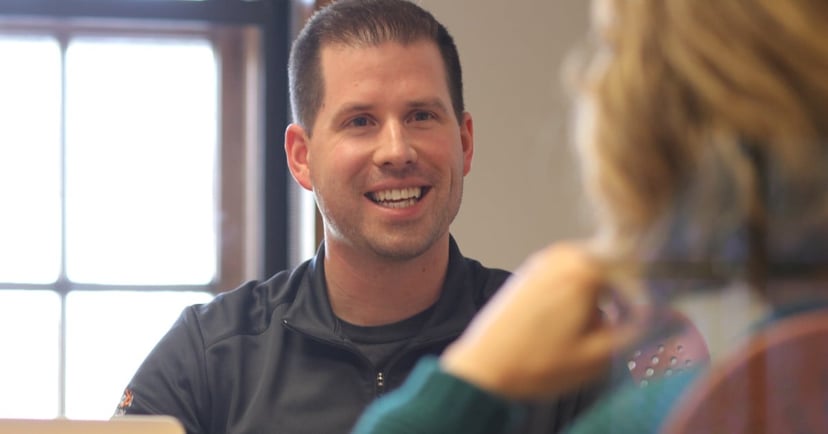 Much has been written about the relative merits of working with an inbound marketing agency vs. taking that work in-house. Executing a successful inbound marketing program requires a number of skills, including, but not limited to:
Developing and deploying a marketing strategy
Copywriting (blogs, content offers, emails, web pages, etc.)
Leveraging SEO tools to maximize SERP
Creating email workflows
Attracting, converting and nurturing leads
Analyzing metrics
Web programming and design
Video production
Managing social media platforms
Implementing chat features
Project management
And more
The list is long. Very long. It's why many organizations choose to work with an outside firm that specializes in inbound marketing. Often, the only thing that keeps an organization from pulling the trigger on hiring an inbound marketing agency is that they don't know what to expect. Knowledge is power, and you'll feel more comfortable working alongside an agency that can help strategize and execute your inbound marketing program with answers to these seven critical questions.
1. How do I choose the right agency?
Just like there are good doctors and great doctors (okay, some bad doctors, too), there are agencies along all points on the quality and expertise spectrum. If you don't know what to look for in an inbound marketing agency, it will be difficult to make a confident decision. Here are some general guidelines to help you narrow down your list of potential partners:
Your money will be most wisely spent if you choose an agency with experience doing inbound marketing — you don't want to be some agency's guinea pig
You should choose an agency with experience working with your type of industry and product. That doesn't mean that a good agency can't learn all they need to know about a new industry, but you'll save time and energy if they have background with yours
The agency should have full capabilities across all aspects of digital marketing and inbound sales: content strategy and creation, SEO, PR, social media promotion, email marketing, lead generation, conversion and nurturing, analysis, video, website design, sales enablement and more.
The agency should also have a well-defined process, both for getting you up-to-speed with all aspects of inbound marketing and for day-to-day and long-term execution going forward. Ask to see their start-to-finish process in writing new content
The agency should take a data driven approach, and their process should be flexible as data is gathered, new SEO strategies emerge, and learning takes place
Your agency should be its own success story, able to demonstrate how well inbound marketing works based on their own numbers...and for some of their clients. You'll also want to assess the agency's website, check out whether they've won any awards, and ask for relevant case studies
2. What does the agency do and what do we do?
The roles and responsibilities of the agency and your team will depend on a few factors, including the investment you're able to make, your in-house capabilities and your goals. Some clients want all their inbound marketing efforts executed by the agency (where we act as their marketing arm), while some are able to do blog writing, social media engagement, and even landing page and email creation on their own.
Our clients, on average, have Weidert Group do about 90% of the inbound marketing work; we work in whatever way will get you to your goals most effectively.
3. How can an agency write content for our complex industry?
The truth is there are some agencies that won't be able to write effective copy for your industry or unique business model. You need to make sure you eliminate this potential pain point up front. Since content marketing goes hand-in-hand with inbound marketing, having an experienced writer that "gets" your business is crucial. This is where asking for examples of content written for similar organizations to your own can help you make this determination.
At Weidert Group, our writers have extensive experience writing for highly complex manufacturers, technology companies, service providers and other niche industries. A writer needs to know how to do research and find insights that even your own subject matter experts may not have thought of or discovered. When called for, a good writer will also know how to conduct interviews with your experts to tease out the information needed to write compelling copy.
For more on how we answer this question, hear from Creative Director, Meg Hoppe:
4. Do we need a dedicated person to work with the agency?
You'll need someone on your team who works with the agency as the main contact to provide feedback and direction. This is crucial to success on both sides and makes communication more effective and eliminates a lot of confusion and rework. It would be his or her responsibility to work with the agency point of contact (at Weidert Group, this is primarily your Inbound Consultant) and disseminate information, keep track of the work being done on your end, manage your internal resources, coordinate reviews/approvals and other related tasks.
Any skills you can devote to your inbound program are helpful, though certainly not necessary. If, for example, you have someone on staff who writes well and has the time to do it, that person can take on some of the blogging responsibilities, with the agency helping edit and proofread when needed. If you have a designer on staff who can create CTA buttons, that's great, too. There's no sense in not taking advantage of any capabilities you have and want to invest.
5. Do I have a single point of contact?
Yes and no. At Weidert, every client has a dedicated Consultant who strategizes and oversees all aspects of your inbound program. Your Consultant will work with you to coordinate any work being done on your end and will keep the lines of communication open about all ongoing activities on our end, and about how we're doing on meeting goals and expectations. Transparency is a must.
This person is the primary contact – your "go-to" person. However, an entire team of strategists and specialists will be involved in your program behind the scenes, and may sometimes join in conversations when special needs arise. These may include SEO strategists, analysts, web developers, designers, videographers and others. You'll also have a dedicated Inbound Specialist who helps with day-to-day tasks, and you'll likely have a dedicated writer who will be entrenched in your field of expertise. Our marketing team is your marketing team.
6. Will some tasks move to us as time goes on?
Yes, if that's how you want things to play out! We tell clients that much of what we do is set the strategy, outline the inbound marketing plan, and execute on all levels so we can transfer that knowledge. After the initial 9, 12 or 18 months, your team may be much more able to take on some of the responsibilities, like blog writing and/or social media engagement — more, if you're willing and able. You may also be able to take on things like creating your editorial content calendar or ongoing lead nurturing campaigns.
Weidert Group's goal is to teach and train clients to do whatever it is they want to take on; if the client is most comfortable having us do most or all of the work, though, that's what we'll do. The reality is that some companies simply don't have the manpower or expertise to do it all. Sometimes we work with an organization that only has one or two people in their marketing department. It's really up to you to assess your team's abilities and capacity to successfully execute an inbound program.
In the end, it's typically more cost effective to hire our entire team than it is to hire more in-house staff. This is especially true when considering the costs of onboarding, ramp-up time, benefits and the scope of work that's needed (including analytics expertise, copywriting, design, research, strategy and more). Another consideration is determining your return on investment and whether you'll get the results you want on your own versus with the help of an outside team of specialists that lives and breathes inbound marketing every day.
This all leads to the biggest question you may have…
7. How much does it cost to work with an inbound marketing agency?
As you can imagine based on what we've covered here, there are many factors that go into determining the cost of an inbound marketing program. No two programs are alike. The question really deserves a thoughtful response that would be too lengthy to include here, so we've written a separate article on that. Be sure to read our article, How Much Does Inbound Marketing Cost, and check out our pricing page, too.
Do you have questions about working with an agency that I haven't answered? We'd be happy to address any you may have — just shoot us an email!
Now that you know the basics of a client/agency relationship, you might want to know more about what it would take for your team to execute some of the tactics on a daily basis. Check out our ebook, Getting Started With Inbound Marketing: A Step-by-Step Guide below. It can help you further understand all that goes into launching an effective program and is full of tactical tips.
This article was originally published in 2013 and has been updated for current data and best practices.