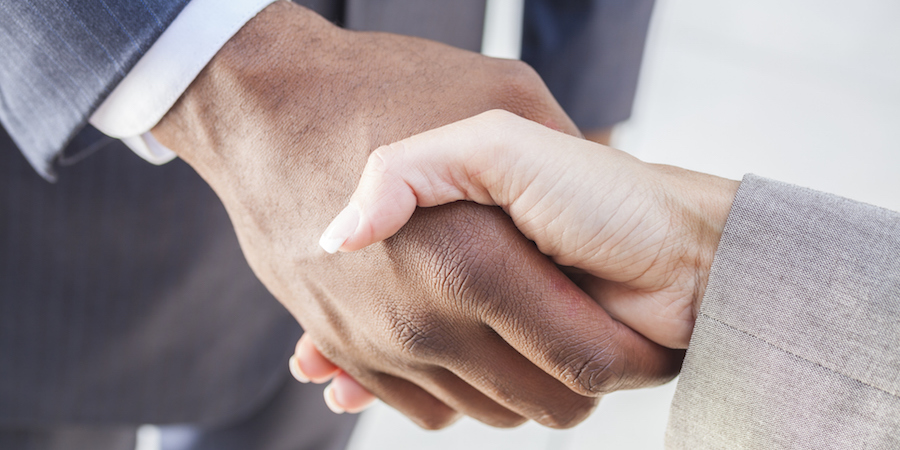 I know what you're thinking right now. "Networking? By itself? Without the word 'social' in front of it?" That's right: If you think good ol' face-to-face networking is obsolete, you've probably been spending a little too much time playing Second Life.
In fact, in-person networking is a crucial offline part of your inbound marketing approach, and, when done correctly, your traditional network can drastically improve your online lead generation and even lead to direct sales opportunities. Of course—if you think of networking as selling, you're going about it all wrong. Any retired professional will tell you that there's no difference between business networking and personal networking; networking is about enjoying interpersonal interaction without strings attached. It's a fantastic way of meeting new friends, fostering creative collaboration, discovering new business opportunities, and developing yourself as a professional. While your in-person network is sure to help you reach growth, the leads you generate won't be through direct attraction like online; networking is about creating indirect relationships and learning about new opportunities. The connectedness and accrued force of your network is what will bring back business opportunities down the road.
A thriving professional network increases your collective intelligence, so thinking strategically about the benefits that you'd like to gain is critical in how you plan your participation decisions. Just like your success with inbound marketing is contingent upon setting goals, creating a plan, and measuring results, networking should be driven by a strategy based on your personal and professional goals. The barrier most people face is in understanding what kind of opportunities are valuable to their business goals, and which events are likely to just be low-quality fun with few, real "get-to-know-you" opportunities.
So…what exactly distinguishes a valuable networking opportunity from a dud? To help you start thinking about constructing your networking plan, here's our list of the 5 most valuable types of networking opportunities:
1. Industry tradeshows
Usually, the best networking event won't necessarily look like (or even be called) a networking event. Tradeshows are a great place to get introduced to new business contacts and to get a sneak-peak at the nuances of their individual businesses. Perhaps you're an industrial distributor who targets a select number of specialty vertical markets, such as hardware, cables and wiring, and lubricants. Start by identifying trade associations those industries have, and determining what kind of physical gatherings they sponsor. Decide which events are the most attractive based on attendees and format. Before you attend, scope out the list of businesses that will be there and make a list/map of the "can't-miss" businesses that you want to connect with.
2. Local professional groups
The Society for Human Resource Management (SHRM) has more than 575 US chapters, as well as more than 275,000 members globally in more than 160 countries. How's that for a powerful network? Getting active in the local and state organizations should be mandatory for anyone serious about a career as a HR professional, and you're instantly plugged into an incredible local, state and national network. Similar organizations exist for finance (Financial Executives International), public relations (Public Relations Society of America), sales and marketing (Sales and Marketing Executives International) and manufacturing engineers (Society of Manufacturing Engineers), as well as some local or regional spinoffs in similar veins. These are networks that might be seen best as investments in your career, since they often focus on skill building and may even lead more often to employment opportunities rather than business opportunities. If you've got lots of millennials in your workforce, supporting and encouraging them to join professional groups will likely be seen as a perk that they recognize as an investment in them, earning their loyalty while they help make themselves more valuable to your business.
3. Local user groups
With the proliferation of Software as a Service (SaaS) products that have become mainstays for businesses of all sizes, local/regional user groups have become increasingly popular as a way to stay current on the best-in-class uses of these products. Great global examples include ERP company SAP (Americas SAP User Group) CRM giant Sales Force (Sales Force Success Community) and marketing automation leader HubSpot (HubSpot User Groups). In each case these groups are supported by the parent company, but managed primarily through the energy and participation of local fans, which make their events great venues for learning, sharing and connecting with others who share your professional passions. These are wonderful opportunities to keep your professional skills cutting edge, as well as ways to help your employer get the greatest bang for their software buck.
4. Chamber of Commerce events
By their very definition, Chambers of Commerce are business networks that serve to further the interests of member and area businesses. Take advantage of the various networking opportunities that your local Chamber of Commerce offers, keeping in mind to evaluate events carefully and being mindful that Chamber events labeled "Networking Opportunity" are usually the worst for serious networking. Instead, look at Chamber events that attract quality audiences because of the quality of the content or theme, and use these to make connections with the movers and shakers in your regional market, regardless of whether or not they might be a business opportunity somewhere down the road. This is networking with a very long-term view, and should be all about investing in relationships as long-term assets with the confidence that, at some point, they pay dividends.
5. Regional Economic Development organizations
You would be hard-pressed to find a geographic market that isn't included in some form of non-profit economic development organization. Here in Northeast Wisconsin we have The New North, a private/public partnership focused on an 18 county area; Fox Cities Regional Partnership, an affiliate of the Fox Cities Chamber of Commerce that covers the cities and towns surrounding Appleton, WI; and Wisconsin Economic Development Corp., another private/public partnership, in this case with a mission to work with all the recognized economic development organizations across Wisconsin to promote business growth and development. These types of organizations all sponsor events that need to be considered in the bright light of what you're trying to accomplish through networking, and what your other options are. Much like local Chambers, these are great places to connect with prominent regional professionals.
With all networking events, of course, it's important to keep in mind that you're there to do just that: network. Make sure that you have a good system in place to meet people, collect business cards and, ultimately, follow up with them after the event. Immediately after you meet with someone who may be a qualified lead, jot down a note about them on their business card. Try to include as many specific details about your conversation as you can. Then, add them to your CRM or contact database and send them a follow-up email. Be sure to include any relevant content that you think they may find helpful. Make this a regular habit when you attend networking events and watch your list of qualified leads grow!
One Last Thought On Networking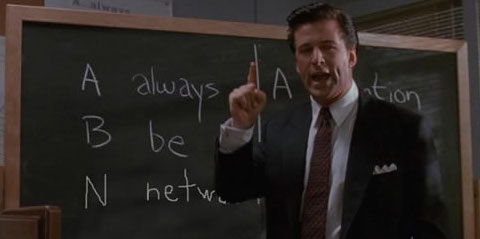 If you're in sales or marketing you've probably seen the iconic scene from the movie Glengarry Glenross featuring Alec Baldwin as the hard-ass sales VP, hectoring his condo sales people into better performance with his ABC reminder (Always Be Closing). What we know now tells us that if you really want to develop a network that's an asset throughout your professional life, It should instead be ABH (Always Be Helping), because the people who learn that they can grow a more valuable network by helping and giving will always be a mile ahead of those only there for their own benefit. And that's something we should all strive to share every day with our own networks!