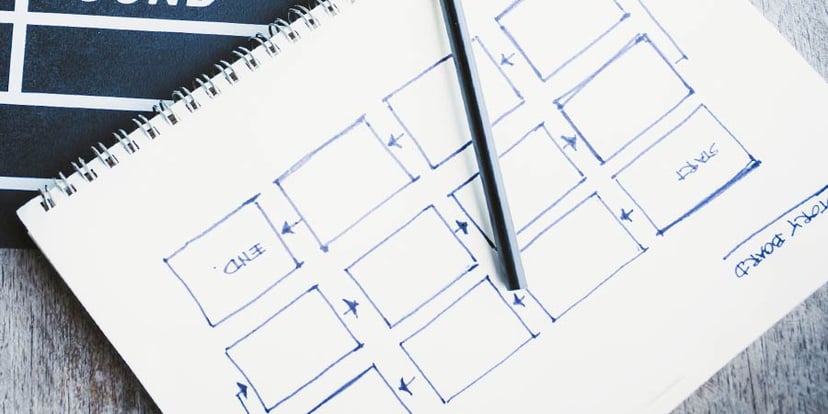 Pop quiz: What lies at the heart of inbound marketing? If you answered content, congratulations! You're completely correct. The basic fundamental of inbound marketing is about having thoughtful, quality pieces of content that will encourage your website's visitors to click through and exchange their information with you.
Most content marketers will agree, though, that it's easy to get stuck in a rut of continually creating the same types of content: tip sheets, eBooks, white papers, and so on—especially when you're blogging regularly and can easily repurpose your blog articles into content pieces. However, as technology advances and more tools and resources become available, marketers have almost endless opportunities to start implementing other types of content into their inbound marketing plans to attract leads and nurture them through the sales funnel.
And while there's no denying that tip sheets, eBooks, and white papers—the old standbys, you might say—certainly deserve their spot on the list of valuable content types, you know what they say: variety is the spice of life. Ready to start thinking outside the PDF? Try using one of these fresh content formats to boost your inbound marketing efforts:
1. Video
This should go without saying, since video has become such a big player in the marketing world. If you hear video and think major dollar signs, think again. Videos are cheaper and easier to produce than ever (heck, you can even film, edit, and publish videos all on your iPhone these days), so there's really no reason to not capitalize on the power of video.
Let's face it: sometimes your prospects just don't want to go through a 7-page white paper. Videos give you the opportunity to present helpful information to your prospects in a quick, easy format. They're also a great way to show off your product's quality or your service in action to give prospects a better feel for what doing business with you is like.
2. Quizzes
There's no denying that people love quizzes, especially given their surge in popularity across social media over the past few years. Many big brands have been quick to capitalize on the trend to encourage higher user engagement and more conversation, and they give individuals a "fun" way to consume information (especially in a B2B setting). Plus, tools like Qzzr and Interact make it easy to throw together a quick quiz to serve as an interactive way to encourage visitors to learn more about how you're best suited to serve the pain points they're facing. Check out this quiz that BioLite, a developer and manufacturer of energy-efficient products, created with their own repurposed content to generate more leads: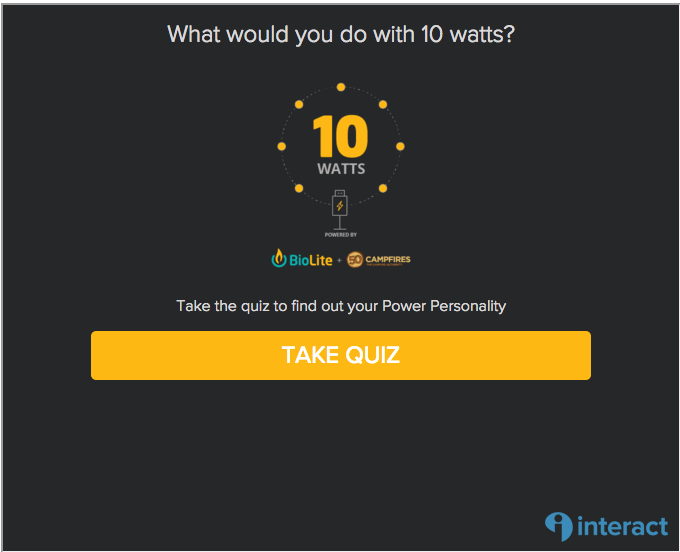 3. Calculators
Whether you're an industrial manufacturer or an insurance company, your prospects could likely benefit from a calculator of some sort. Calculators are great tools—especially at the bottom of the sales funnel when prospects are ready to make a purchase decision—and provide a simple, straightforward way for your prospects to get the numbers they're wondering about. Perhaps the most common and logical calculator you can offer is a cost savings calculator, but other types of calculators may make sense for your business if there are specific calculations that your prospects will find helpful, such as part or piece savings, time savings, labor savings, and so on.
If you don't have the resources to create a functioning calculator, you can create a form in a simple spreadsheet and feature it as a piece of content that visitors can download and fill out. Since you won't automatically be getting all of that contact's information, however, make sure you gate the spreadsheet with a form on a landing page.
Take a look at this calculator U.S. Lubricants features on their website that functions with interactive sliders: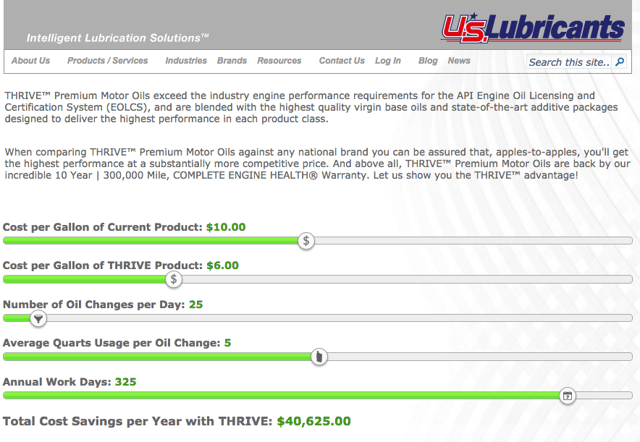 Keep Your Prospects Intrigued and Engaged
When all is said and done, successful inbound marketing boils down to having those compelling pieces of content that will continue to intrigue your prospects and pique their interests as they make their way through the buyers' journey. Especially in a B2B setting, those old standby content pieces have a tendency to get lengthy. When your prospects don't want to be bogged down by the technical details or the complete ins and outs of your product or service, make sure you have fresh, exciting options to keep them engaged and interested.